Hello and happy Friday! It's a very happy one for me because the Hero Arts Summer Catalog is now live so you can see what the team has been up to, yay! Here's just a few of the cards that I did that made it in the catalog: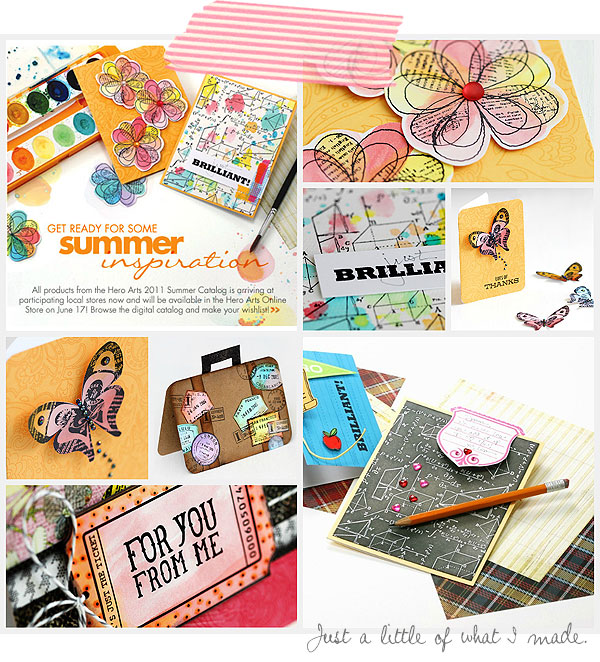 I can't wait to show you the cards I made that *didn't* make it in — there just wasn't room enough for that many with all of the awesome new stamps and yummy BasicGrey papers + coordinating stamps! (Oxford and Out of Print are both delicious!)
And, this time I got to take photos for the catalog, too! (Including the one on the cover!) It's a dream come true for me, I'm so honored. (And excited!)
Here are just a few of my favorite stamps:
Oh heck, I better stop now — I guess I like them all!  This catalog really makes me feel like packing my bags and heading off on a vacation around the world — it's so happy and summery and FUN. :) I'd love to hear what you think, what are your favorites?
And! In more great news, I found out this morning that don't have to have surgery on my torn ACL (at least not yet). Steroids and one more month of PT for me. (Big relief.)
Happy, happy Friday!