It took me a ton of trial and error to find this sketchbook, but now that I've *finally* found The One I just had to share! Ready? I use the Global Art Materials 5-1/4-Inch by 8-1/4-Inch Travelogue Watercolor Book, Large Landscape
.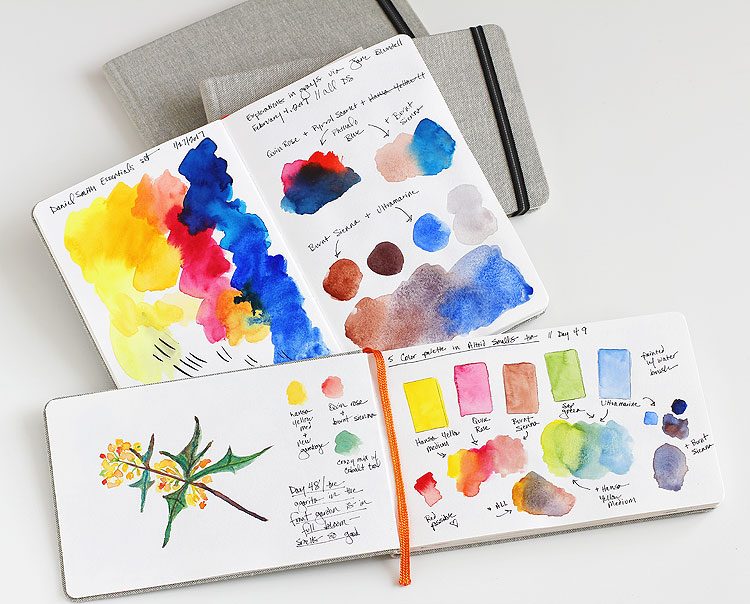 This sketchbook also comes in a  portrait orientation in the same size. I'm currently using a portrait one for testing colors and mixes, and a landscape version for my sketchbook project. I've come to prefer the landscape version for my sketches since it makes it easier to sketch — well yes, landscapes. But both are great!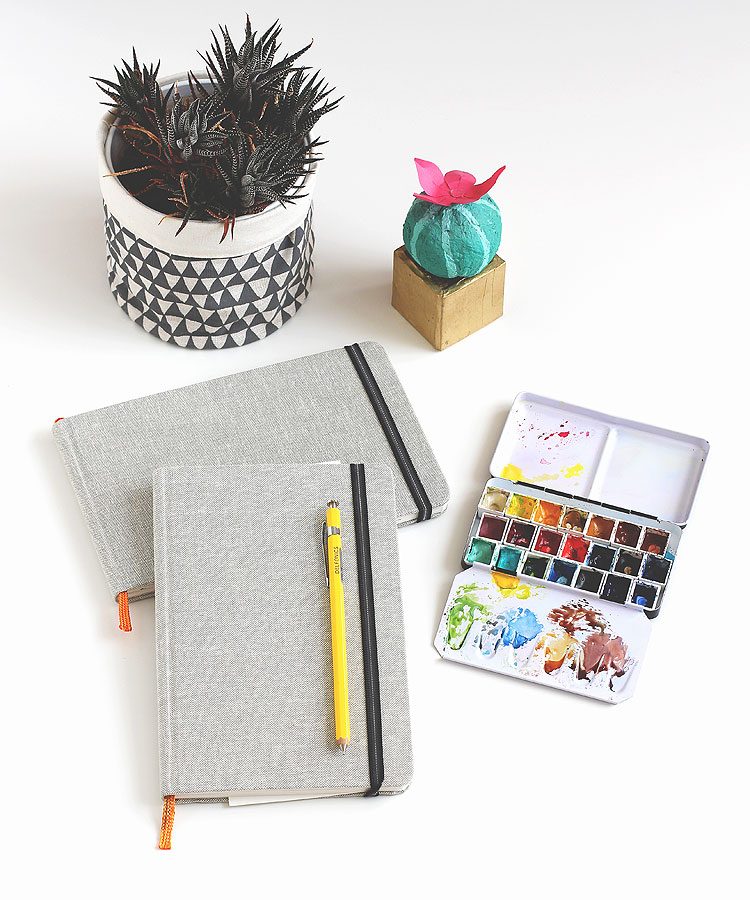 Here's why I like them so much:
The paper seems to be just the right weight for me — it's thin enough that it doesn't make the book too bulky for carrying around on hikes and for urban sketching, but it's heavy enough that it takes watercolor washes well. I use both sides of each page.
I can use my trusty sharpie without it showing through to the other side! I've also used my nib pen in the book — see those little lines on the left side of the portrait book above? Those were made with the nib pen!
The paper has a little texture to it so you get excellent granulation with watercolors — but it's not too textured so you can still capture all the little details with it.
Speaking of watercolors, I've found that lifting works almost a little too well on this paper… But you can always add some color back.
Love that gray linen cover — I'm all about gray these days! The cover is also nice and sturdy so that you can sketch without a desk or other surface.
It has a little pocket in the back where I keep some swatches and such.
That elastic band that goes around the book.
And orange ribbon — yes!
Here's a closeup of the pocket in the back of the book: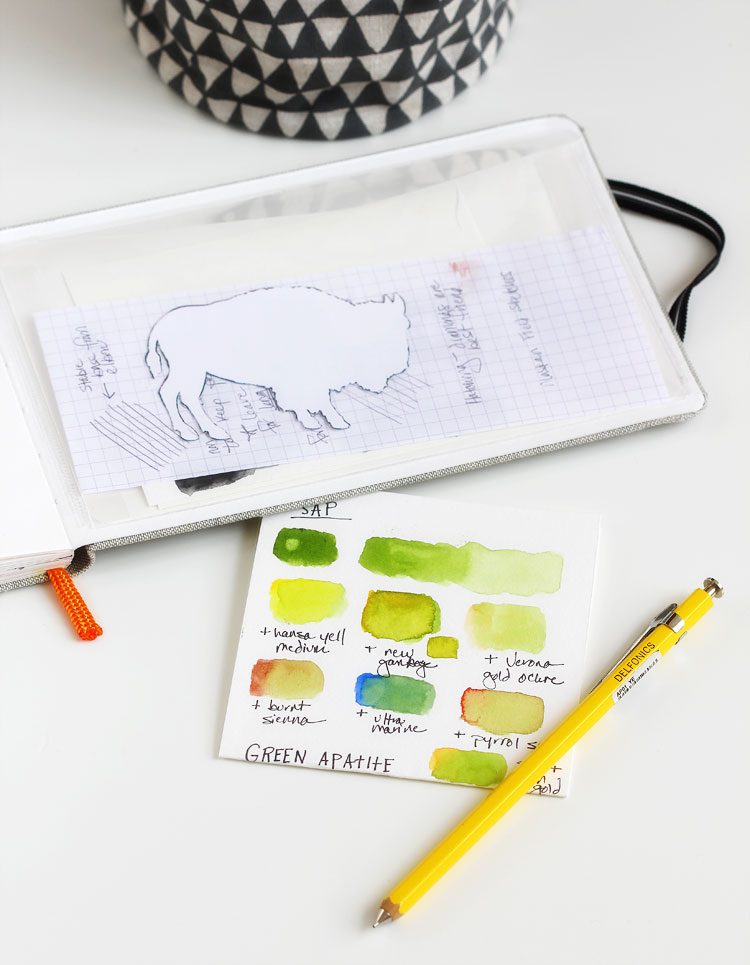 Here are the sides of three completed books so that you can see how the paper warps a little. I actually like this look — to me it means the book was loved.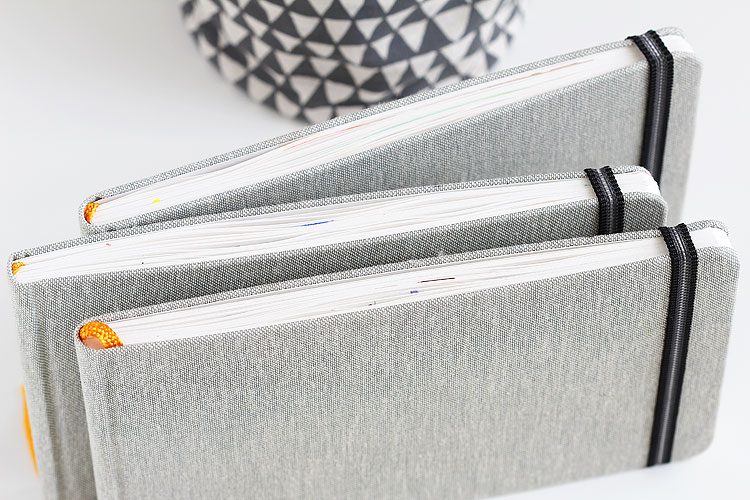 If you'd like to pick one up of your own, they're available on Amazon. These are my affiliate links, so I'll receive a small commission at no cost to you if you chose to use them. :)
This is where I ordered mine from — I've placed two orders so far — and I just stocked up again:
Sure hope this helps someone! I can't tell you how many books I tried before I found these, so hope it saves you some trouble. Happy sketching! xo
PS. You can follow my sketching adventures here on instagram.