Hi and welcome to my first ever gift guide!  I wish I could give the gift of the joy of watercolor to everyone — but this is the next best thing. Here you'll find my favorite paints, brushes, sketchbook and more!
Let's jump in!
Case For Making
Have you heard of Case For Making? They're an awesome art supply shop in San Francisco and they also make + sell handmade watercolors.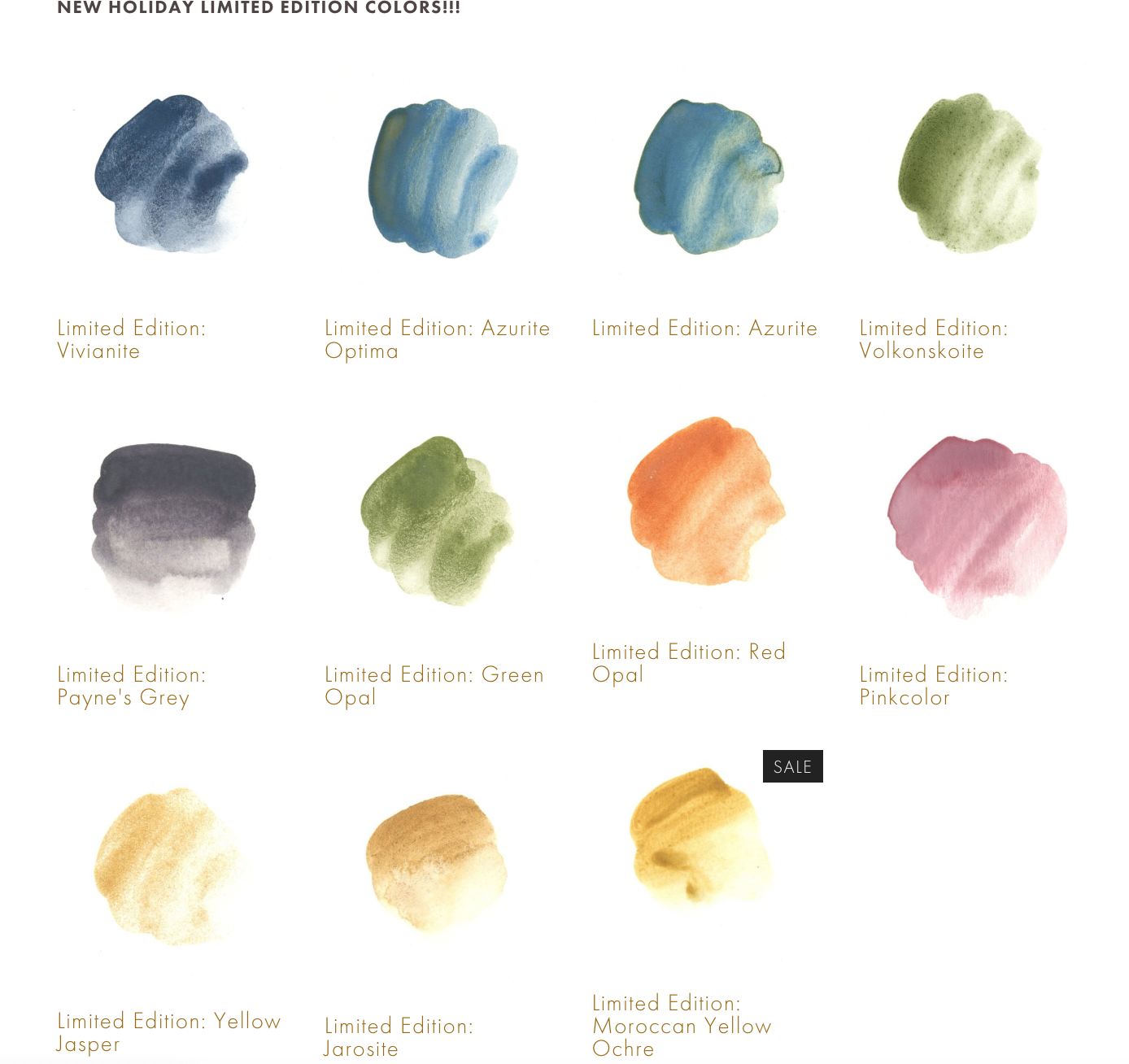 Note that I'm not affiliated with Case For Making in any way — I just love their watercolors — they work like a dream and they have colors I haven't seen anywhere else. Plus the folks who own the shop and work there are so generous and kind and I love supporting them.
Find out more about them in this interview. Wish I was there right now! But on to the list:
Expeditionary Arts // Pocket Palette
The pocket palette from Expeditionary Arts is my go-to palette. I have one with me pretty much at all times. Sometimes I even use it while at my desk! It's that good. Read more about it here.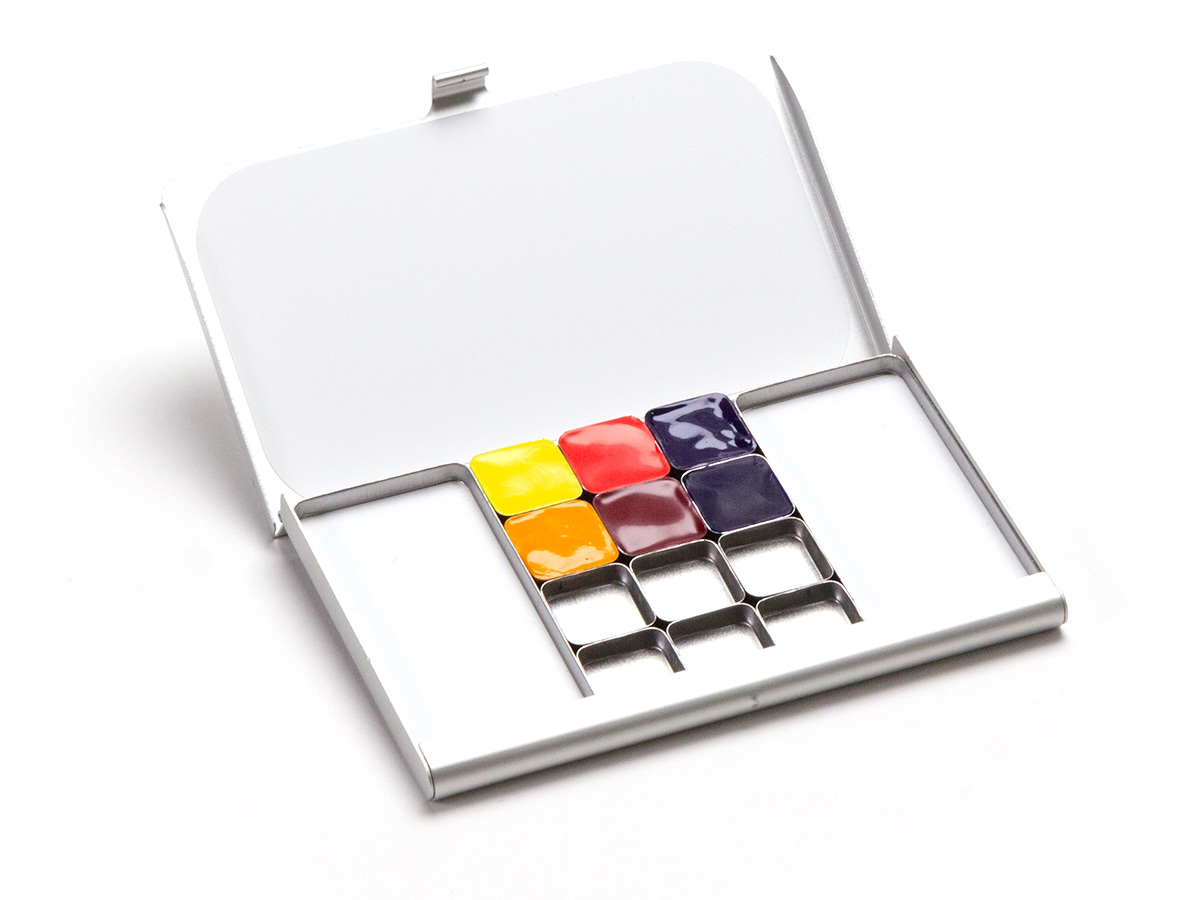 Maria has a new version out now that comes pre-filled with the Daniel Smith Essentials set — find my review of that here. This would be a great gift for anyone who wants to get started with watercolor. Can't recommend these palettes enough! Note that I'm not affiliated with them in any way, just a happy customer.
PS. Just saw where you can get free shipping for U.S. orders through December 18th.
Amazon
First off, I want you all to know that I support independent, local shops as much as I can — but sometimes you just can't find things locally. Also, Amazon makes it super easy for non-artistic types to shop. Plus if you're a prime member you just can't beat that speedy shipping for last minute gifts, right?
So, I setup an Amazon shop that you can show the hubs or parents so that they can shop for you — or just shop for yourself! :)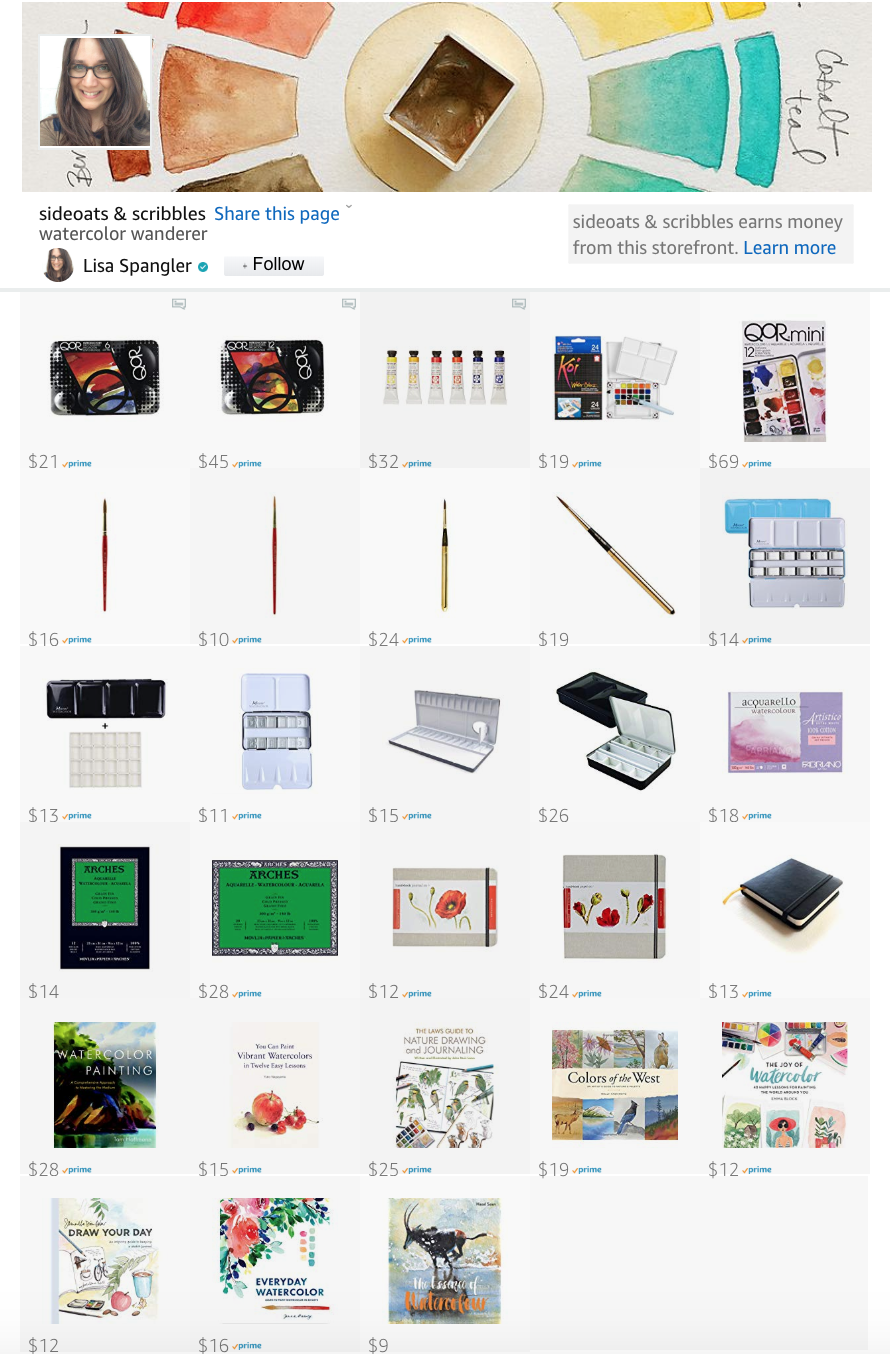 Note that these are my referral links so I'll receive a small commission at no extra charge to you if you make a purchase by following the link — thank you!
These are all products that I own and use all the time. I purchased all of them except for the Daniel Smith Essentials set — my sister gave me that set 2 Christmases ago and I've learned so much from it!
I've broken down the list into categories to make it easier for you to shop, so here we go!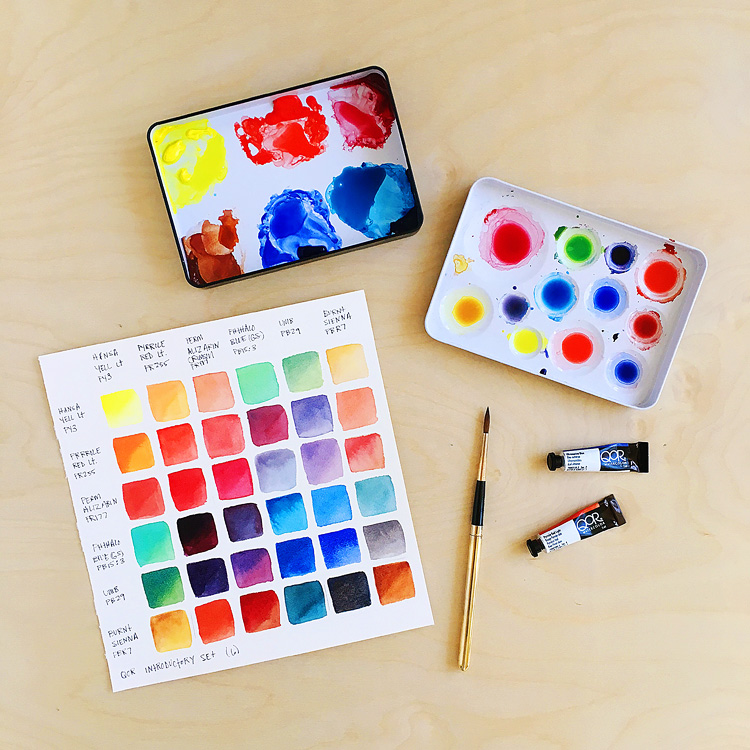 Paints
One note about paints — you can mix and match brands together, no problem!
Empty Palettes
Empty pallets are great for using tube colors. Some come with pans that you fill with color while others have wells built right in. Either way, look for one with plenty of mixing areas. Here's my main palette that I use when at my desk:
Find out more about my main palette in the Gear menu up top.
This is the largest size that I regularly use, as I find having too many colors slows me down — I can only keep so many color properties in mind at a time!

Brushes
Read my brush article here — it covers these and more! You don't need a ton of brushes to get started with watercolor, but having the right brush really makes a difference.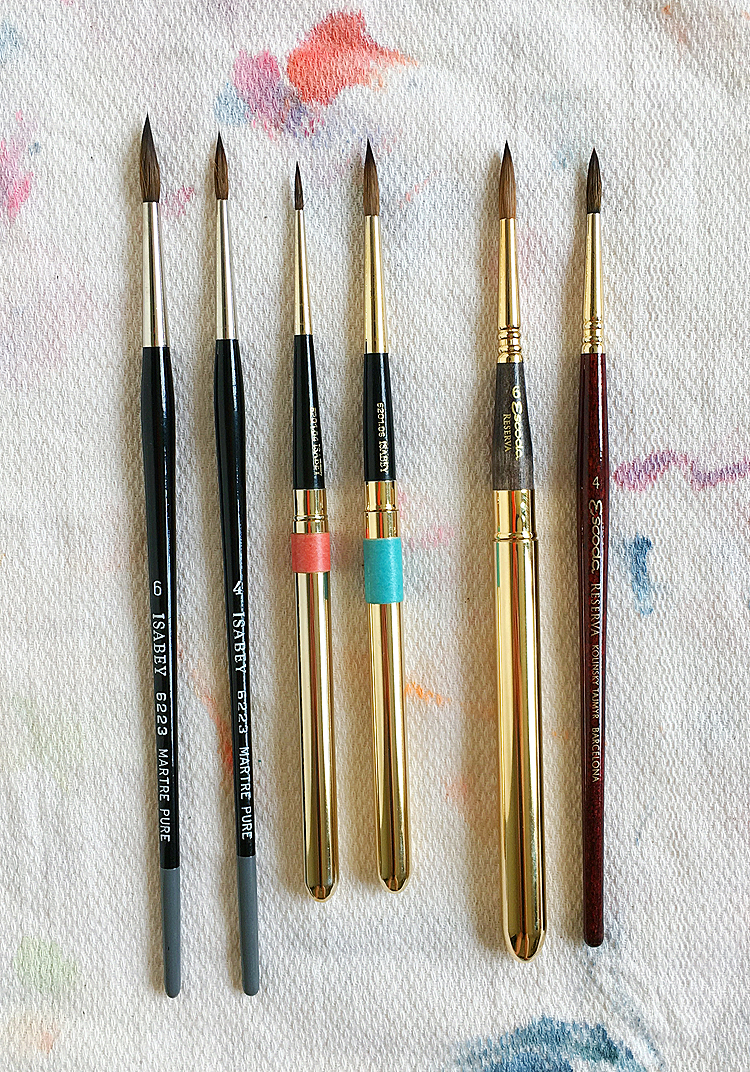 The brushes that I use the most often out in the field are travel/pocket brushes with caps, size 6. I prefer this size 6 Isabey pocket brush as the cap is thinner and takes up less room in my pack, but the Escoda size 6 is equally good! In the photo above, the Isabey size 6 pocket brush is the 4th from right and the Escoda is next to it.
Winsor & Neptune Sceptre Gold II in size 6 or size 8 I also use a size 2 for detail work. These are great brushes! They're a mix of sable and synthetic.
Paper
Books
Please let me know if you have any questions!
Happy holidays and happy painting!