Hi there and welcome to my first ever book review! Yes, you read that right, this is my first one — I've never been as excited about a book before and felt that I HAD to write a review. And I read a ton, and always have. So that's really saying something. I just feel like everyone should know about The Laws Guide to Nature Drawing and Journaling
, and Mr. John Muir Laws in general — what a cool name, right?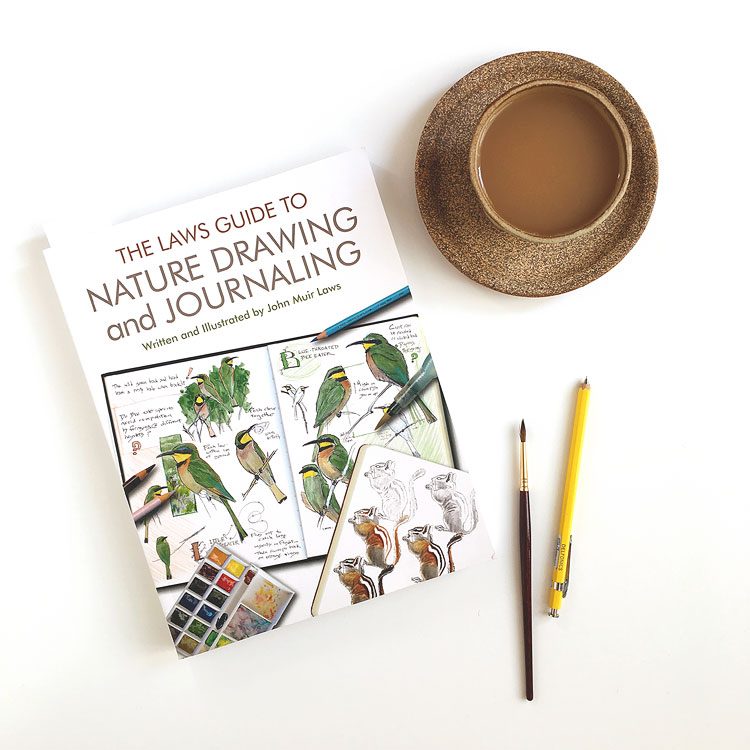 I found out about the book when I stumbled on John Muir Laws' website here. Oh whoa, so much good stuff! To say that it rocked my world is kind of an understatement. There are videos for most of the topics in the book too. For a visual learner like me this is just so awesome.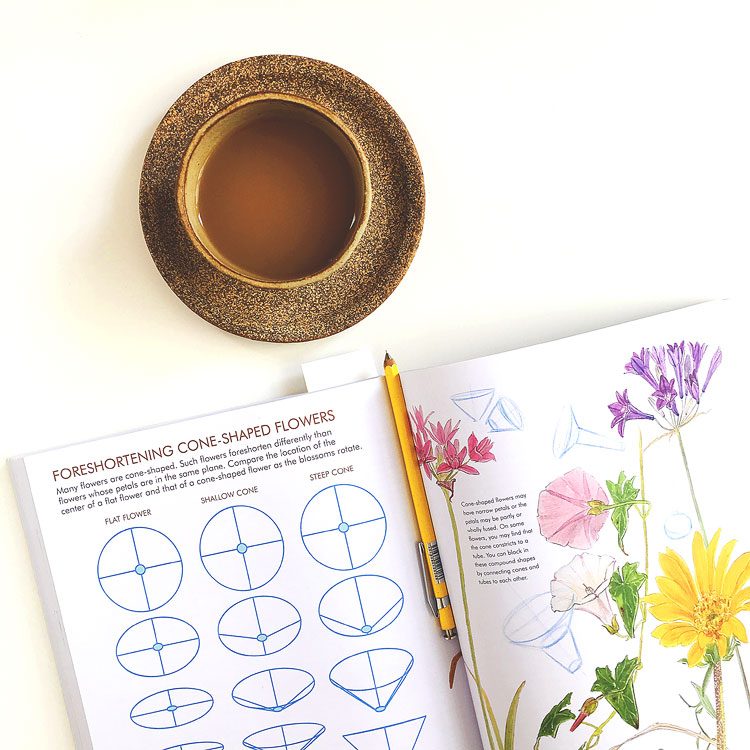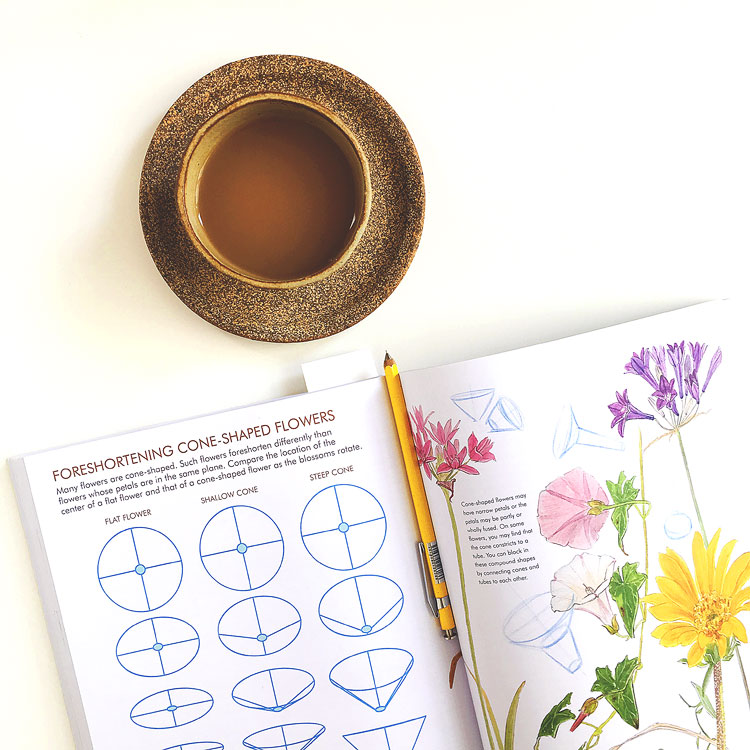 This book covers everything from setting up a watercolor palette, to pencils, to color theory and has approaches for drawing landscapes, animals, flowers, butterflies, the sky — it's turning into my sketch bible. I love that he explains the science behind many things as well.
Favorites So Far
Here are just a few of my favorite lessons — so far! I'm still working my way through the book. I kinda jumped around to the parts that interested me most, which you can totally do!
Sketching clouds — oh man, I was going about this all wrong. He has some great tips — that actually work
Color theory — I've read about primary colors and different thoughts about what ARE the actual primary colors before — but he's the first one to explain it to me in a way that makes sense. Now I get it!
Drawing flowers and leaves — he has videos to go with these as well
Strategies for drawing landscapes so you don't get overwhelmed, plus drawing techniques to make things seem closer/more distant
The famous Prismacolor col-erase non-photo blue pencil — this pencil is magic! I'll have more on it in another post soon
I could go on and on… And on. :)
Find It
You can find the book here on his website, or here on Amazon.
 (Full disclosure, that's my Amazon affiliate link so if you order via the link I'll receive a small commission at no charge to you.) Amazon also has the nifty "look inside" feature so you can see more — I wasn't sure how much I should share here.
I just had to add that I'd love to meet John "Jack" Laws someday. He just seems like an amazing human. He's so generous with his knowledge and a great teacher, too.
Hope this book review helps someone as much as it's helped me! xo
PS. You can follow my sketching adventures here on Instagram.