Hi you guys! I'm happy to be the featured blogger over on the Hero Arts blog this week — love it when it's my week! This week I get to introduce each of the three new catalogs that were released at CHA last week — so exited that I get to play with all the new stamps.
So, here's a peek at what I got to play with for today — new zig zag stamp from the Hero Arts Spring catalog and more: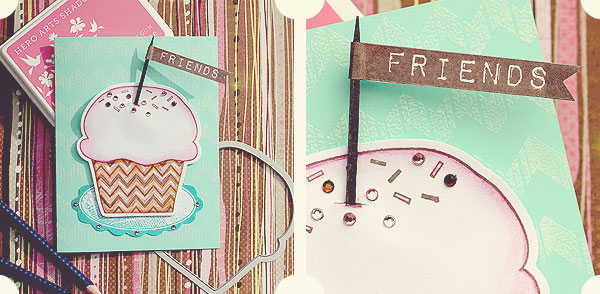 And why do I say it's a sweet treat x3? Well because I played with two more sweet things in addition to the new stamps:
photoshop actions from Paint the Moon — I used the sugar cookies action here, love how it gives things a kinda retro glow
and, a new blog layout from Katrina at Pugly Pixel! Yum, love this layout so much, especially how there's more options
So, want to see the full card plus the Spring Catalog? Click on over to the Hero Arts blog!