Hi all! If you follow me on twitter you already know that I'm a huge fan of NEON! Well, I've been working on neon ink at Hero Arts for almost a year now and I'm so excited — it's finally here! Yah! (It was really hard to keep it a secret, ha!)
So when I needed to make birthday cards for two of my sisters I just had to use it. Love how it came out!
For the second card I had to mix it up a bit and use some Heidi Swapp neon washi — what could be better, right? :)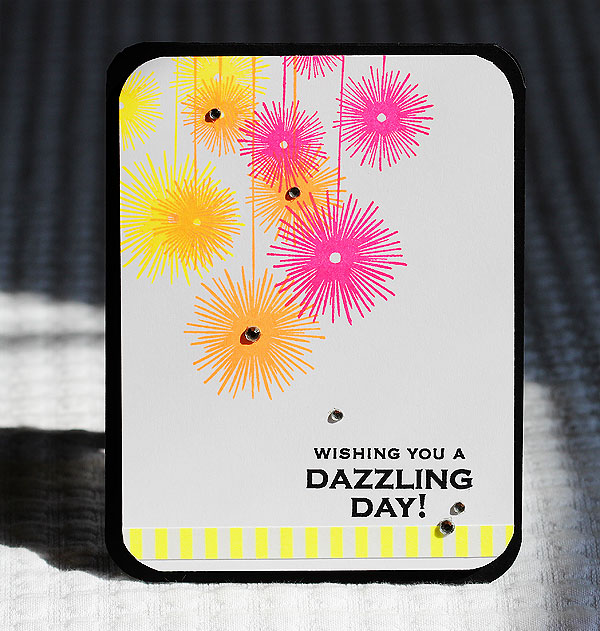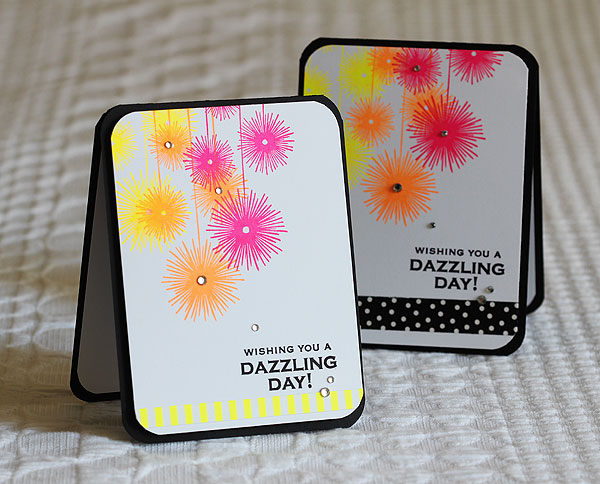 Here's a closer look at all that neon goodness! It is super hard to photograph and you just have to see it in real life to really appreciate it. I mean, look at the difference between the card in the foreground and the one in back — can you believe those are the same colors?!?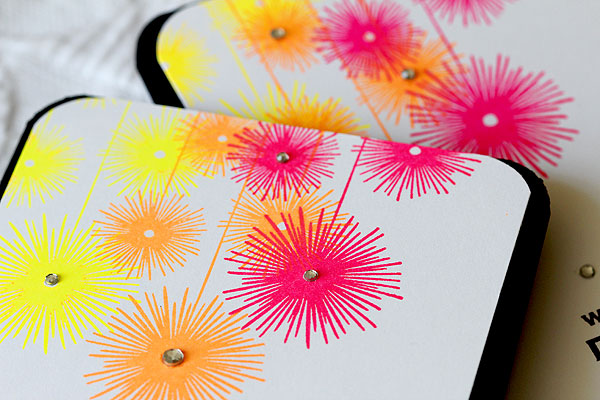 Just like Rudolph's nose, you can even say it glows! ha ha. I'm also working on Christmas cards right now for Hero so have it on the brain. And yeah, it was 109 F yesterday, my snowflakes were melting as fast as I could stamp 'em!
And! Don't you think that "have a dazzling day" message is just perfect with neon? ha! And I don't remember where I first heard the idea of stamping the Starburst Flowers to make party pom-poms, but I think it's just brilliant!
Have a dazzling day!