Hi! Hope you're having a great weekend! I'm still getting caught up from being under the weather — summer colds are the worst, don't you think?
Anyhow, here's a neon birthday card I made for my sister Shelley back at the beginning of the month. Crazy that it's almost September!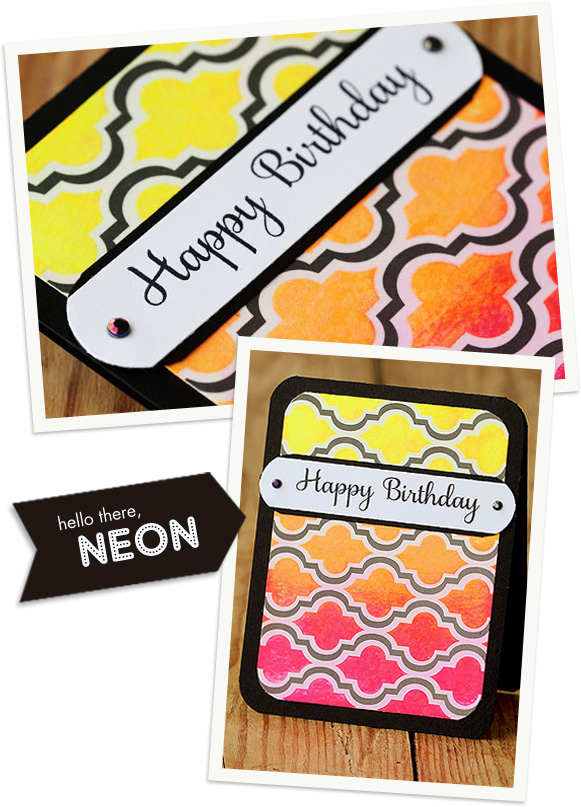 It's a variation on my Ombre Neon Card, this time using Heidi Swap Magic Color Resist papers — love these papers, so cool! And love this happy birthday message in the Hero Arts Operation Write Home Year Round Sentiments set too.
And, have you heard the neon news? There are now 3 new neon colors: green, blue, and purple! Woo! They just started shippping to local stamp stores and should be arriving soon. Can't wait to show ya some ideas with them. The blue is perfect for neon snowflakes, and the green goes great with the pink for a non-traditional merry and BRIGHT Christmas card. So fun!
Hope you have a stampy great weekend! xo
Supplies: