What are you doing to start out the new year? Well, why not have a block party? With a Studio Calico Block Party Card Kit, that is!  hee hee :) This is my first monthly share reaveal joining the Studio Calico Creative Team! I'm so excited!
First off, the Block Party Card Kit! It comes with an awesome (!) stamp set made by Hero Arts, woodgrain (!) washi tape, 6×6 paper pad with awesome (!) papers scaled perfectly for cardmaking, BasicGrey alphabet stickers, cute flower rhinestones, solid yellow Divine Twine (!), and more awesome stuff!!!!  There's just so much awesomeness packed into this kit! Check it out: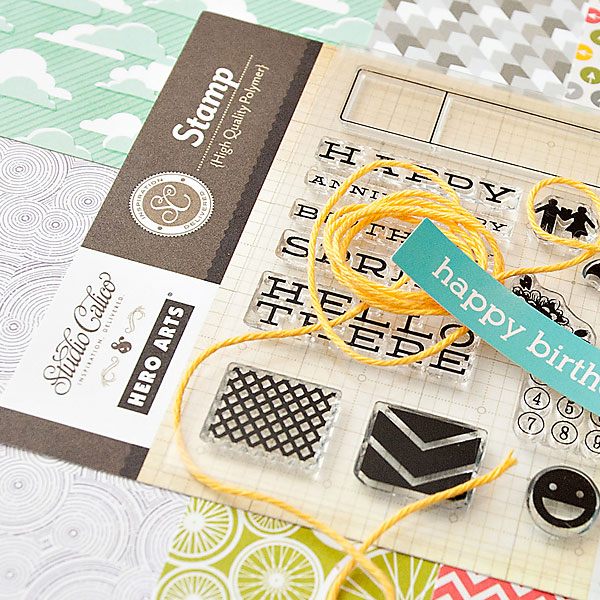 Here's a card I made using ONLY products from the main card kit: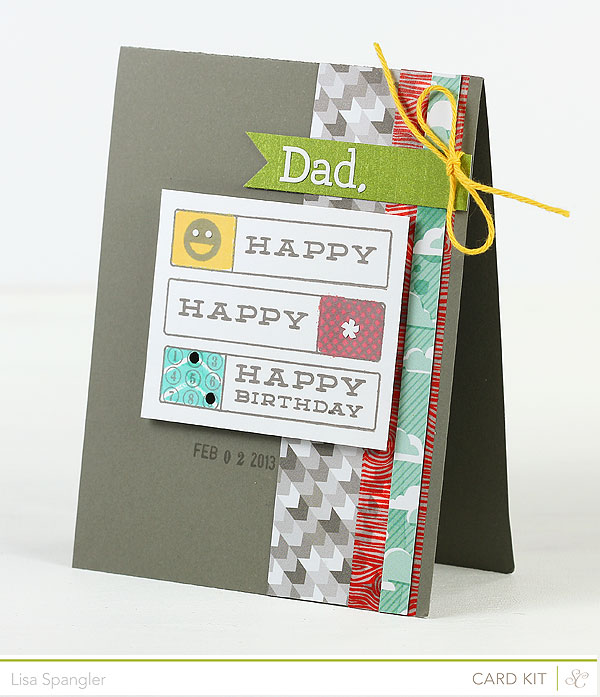 This one is for J's Dad in February — I'm ahead of the curve, woo!!!! (And lucky for me, he doesn't read this blog ha ha!)
The kit is loaded with enough supplies to make tons of cards, so I kept going and adding some more kits too!
Speaking of J, here's a card I made for him!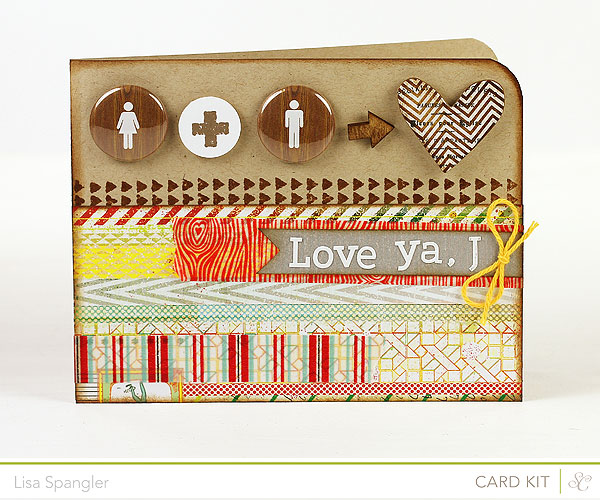 LOVE the chipboard hearts that come in the Woodbrooke Road Add-on Kit! And the stamps and arrows from Wildberry Court Add-on!
Here's another card with the hearts!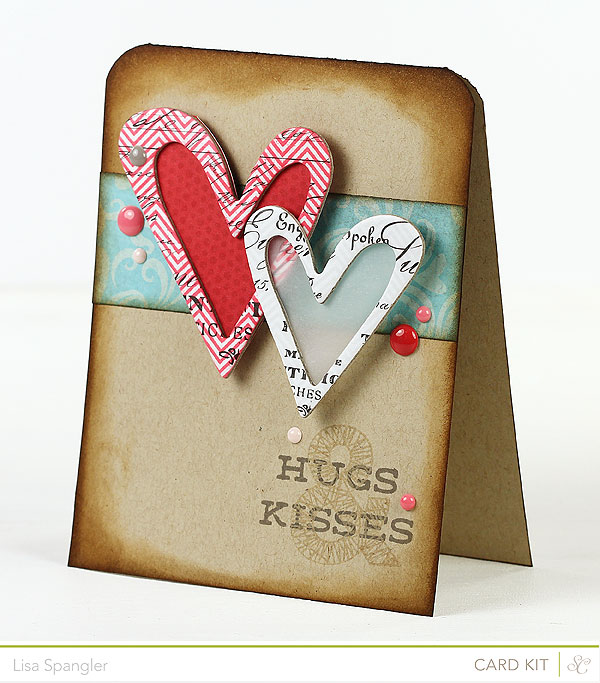 Had alot of fun lining the hearts with vellum and red polka dot paper. Oh and those enamel dots rock too!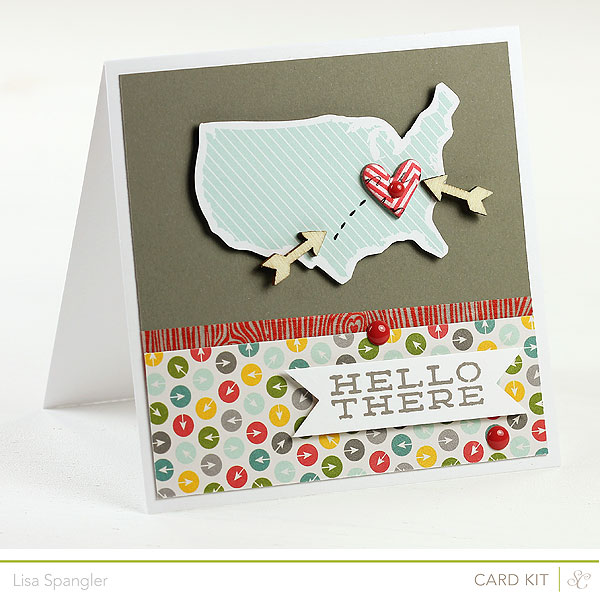 Here's a quick little card I made to send some love from Texas to Ohio. Love the arrow wood veneers and the arrow paper that's in the card kit! :)
And here's another favorite card  with even MORE papers from the card kit — puppy kisses! Don't you love his sweet expression? And the triangle stamps again!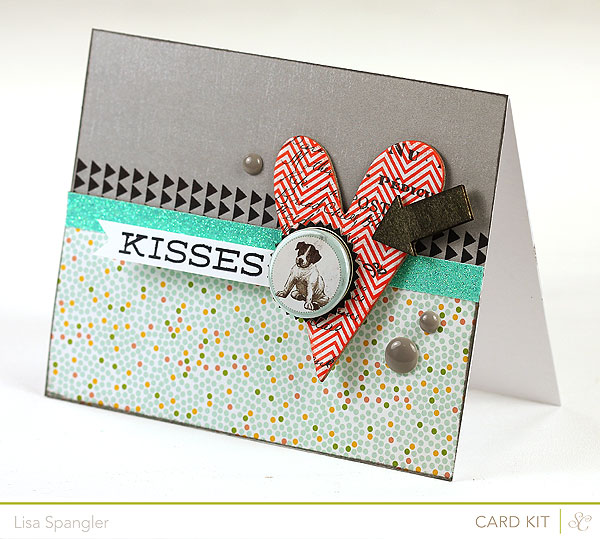 Last but not least, one more card featuring patterned paper from the card kit — and a little stamping, too!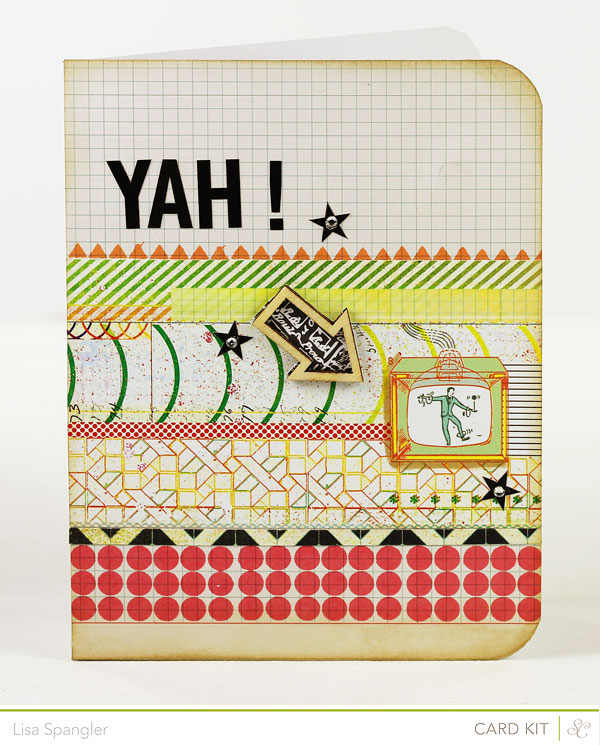 This juggling guy just kills me! Kills me I tell ya! I think he'll be perfect for a "you did it!!!" kinda card! YAH!
Check you can read more about how I stamped these HERE in my gallery at Studio Calico. And be sure to check out the cards that the rest of the Card Team came up with too!
Drop me a line if you have any questions!
HAPPY NEW YEAR! See ya next year!!! xo