Just a quick card to share today that I did for the Hero Arts booth at CHA! This one was super simple to make, but still had people stumped as to how I did it. HA! Love that. :-D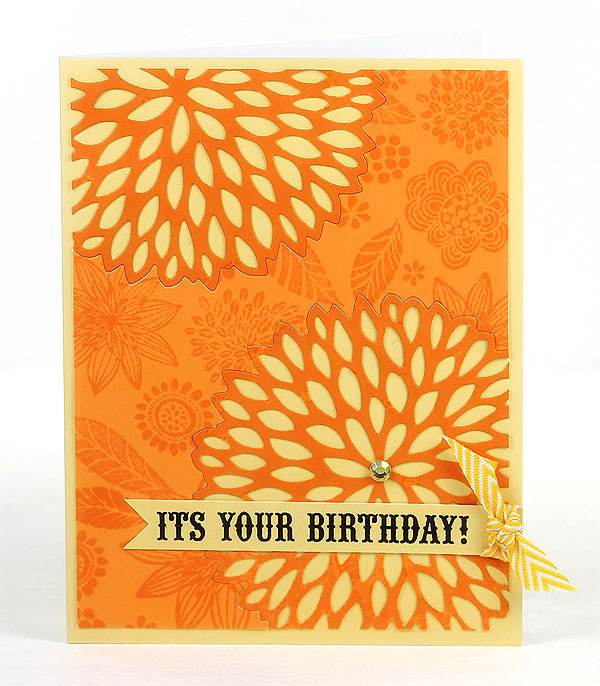 To start, just trim a panel to 4 x 5 1/4 inches. Cut one Fancy Chrysanthemum out of each corner, then ink them with Orange Soda and set aside. Inking them will really make them POP.
Next, stamp the remains of the cardstock that you cut the mums from with the Leaves and Flowers background. Adhere it to a Sunshine notecard, slide the mums back into place, add a message and a bow and you're done! WOO!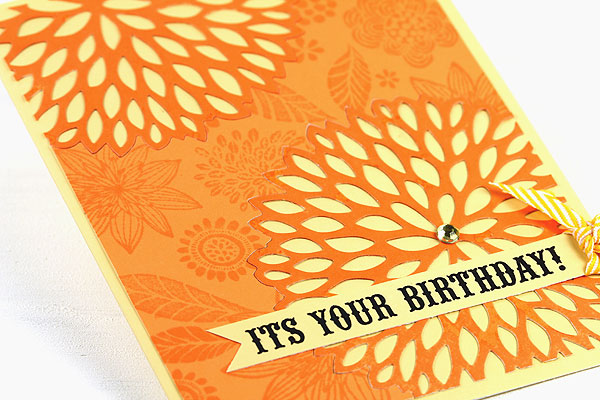 Almost too easy, right?
Supplies: