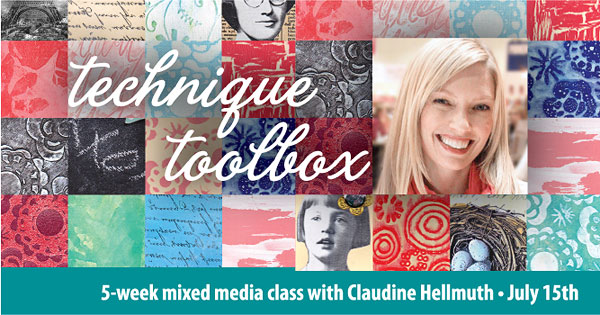 Have you heard about Claudine Hellmuth's latest class at Big Picture Classes, Technique Toolbox? It's a five week class running July 15-August 18th, along with forever access to the class materials in the private BPC classroom. There will be 25 in-depth instructional technique videos.
And the best part? There are downloadable recipe cards with instructions for each of the 25 techniques! This is seriously awesome. Can't tell you how many times I've wished for something like this. Claudine even has a cute printable recipe box for you to keep them in, plus dividers. Here's a video from Claudine so you can see how awesome this is!
Claudine also has some guest artists joining her using the techniques, and I'm so honored that she asked me to be among them. (In case you didn't know, Claudine is one of my heros — she is so talented! Not to mention how she shares her talent with us in classes like these. Plus her art just makes me happy!)  Here's a little sneak peek at a card I made using a stencil technique: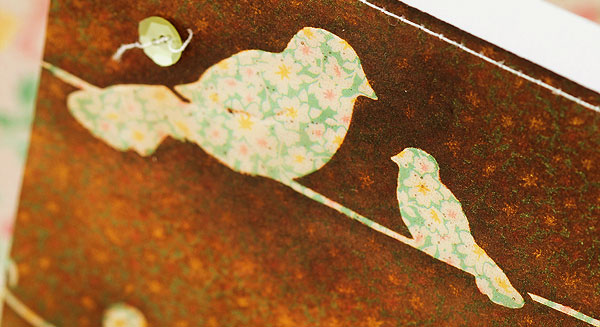 I had so much fun playing with this technique! Can't wait for you to see the rest. :)
Hope that you can join in the fun! Find out more about the class and register right HERE.
Claudine Hellmuth Supplies