Hi! Today's the big day! It's the reveal of the Hero Arts Holiday Catalog! So excited to share what we have been working on. (Pssst, I hear there's a giveaway on the Hero Arts blog to celebrate!)
If you haven't seen the catalog yet, there's a new Chalkboard Boutique Line designed by me. I have to keep pinching myself to make sure that this is really happening. I'm a little nervous (okay make that really nervous!) about it! Usually we designers have worked in the background. But now? I'll have my name on these stamps. So you can imagine the butterflies in my stomach…!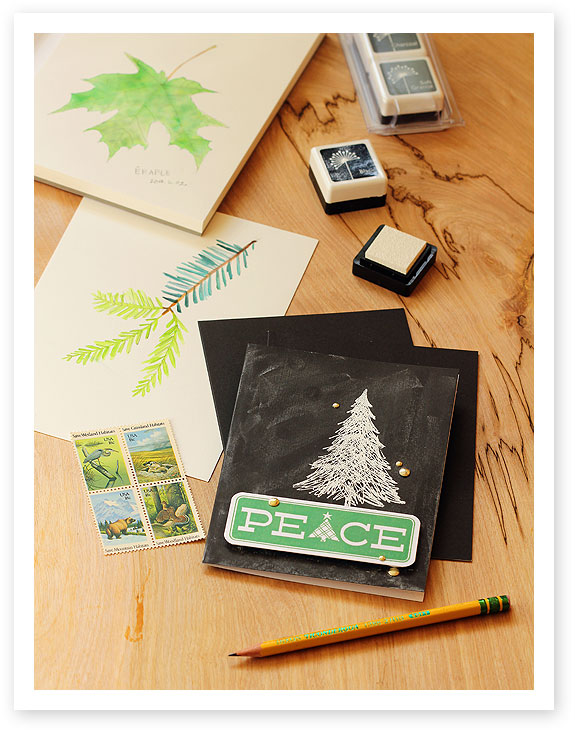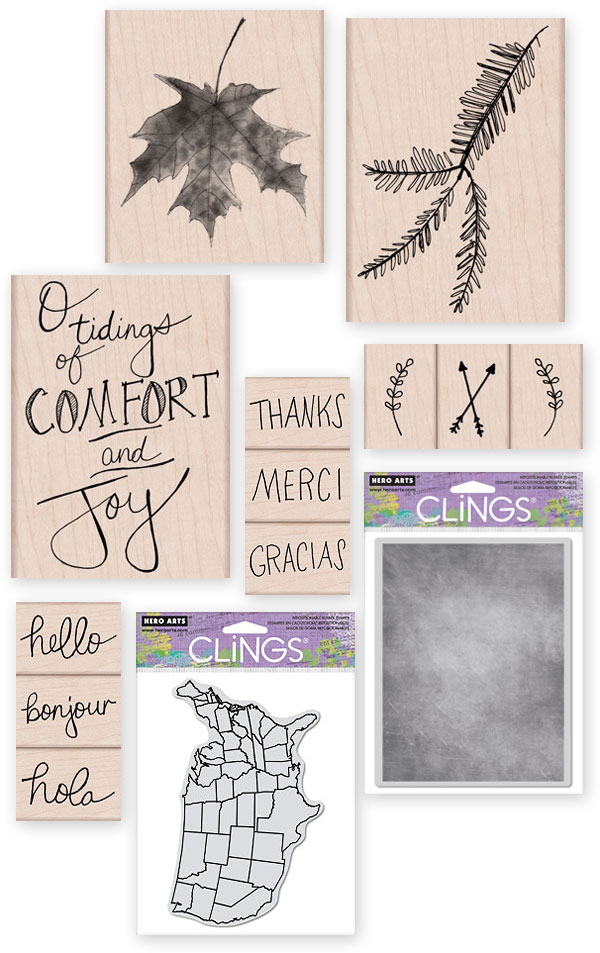 I can't wait to get my hands on these stamps — we don't even have the prototypes yet. Oh and! Wanted to point out that the leafy parentheses fit around the word stamps! So you can stamp something like "(MERCI)". Too fun. And now a little behind the scenes…
I drew the balsam fir and maple leaf stamps on a rainy day at a cabin in Mont-Tremblant park, Quebec. It was so peaceful and relaxing. We had originally planned on going hiking, but it was just pouring. Not gonna happen. Jason was napping, I had finished my book, and we had no internet or TV. What to do? I sat and enjoyed watching the rain for a while but then I started getting restless… And then I remembered that I brought my Peerless Watercolors, paper, pens, and pencils with me. Yes!
So I ran out into the downpour to grab some specimens to sketch. Dried off, made myself a cup of maple tea to warm up and sat down to draw.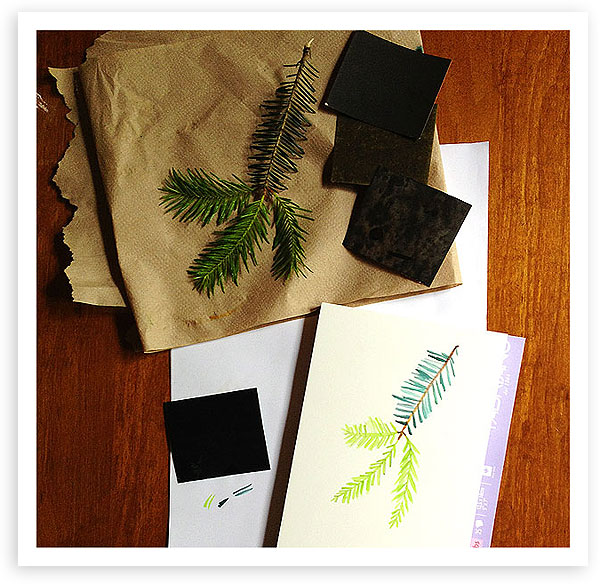 Our cabin was named erable or maple, so of course I had to do a maple leaf :)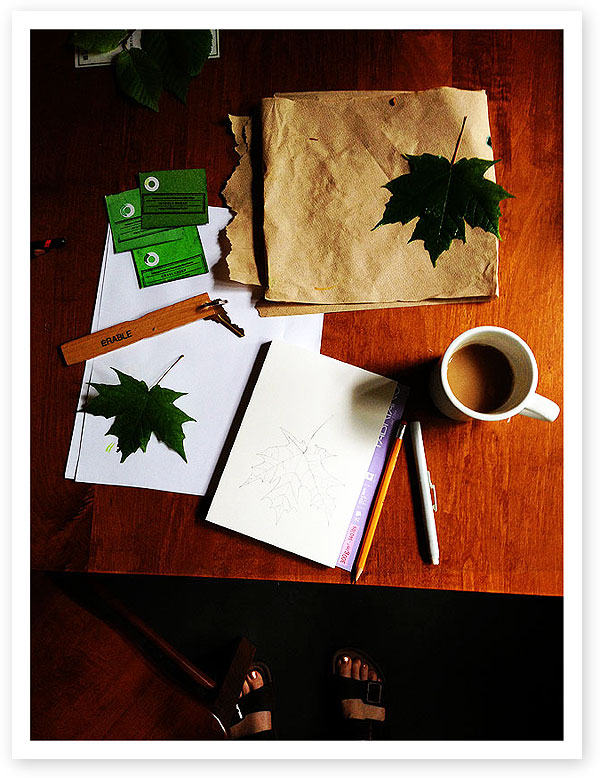 You can really tell from the photos how hard it was pouring.
While flying back home to Austin, Texas I told Jason that I was thinking of using the balsam fir for our Christmas cards this year and he loved the idea. And then it hit me: why not make it into a stamp?
So then I hand lettered some messages to go with. Just had to add some French in honor of all the French in Quebec (I felt so sorry for inflicting my bad French on everyone, lol!) — plus I added some Spanish since it's spoken here in Texas.
Then I designed the chalkboard background and the map to go with it. (The map is not officially part of the Chalkboard Boutique line, but I designed those two to go together. And, there just may be a clear set of messages and icons in the future to go with it, too! Wink!)
And that's the "BTS" look at how these stamps came to be.
Sure hope you have as much fun using them as I had designing them.
Peace. xx