Hi and Happy World Cardmaking Day! Do you have plans to make any cards this weekend? I'm going to be making an envelope to go with a card that I made yesterday for my Dad. (Yeah, I know, making an envelope on World Cardmaking Day lol!!! But that's how I roll!) Hope I have time to make some more cards as I'm soooo far behind on getting some sent to friends. But first I gotta catch up on household stuff after being gone last weekend teaching a class and workshop in Houston.) Anyhow, on with the cards that I do have done!
Studio Calico has 5 great challenges for you and I participated in two of them — hoping to try the mood board challenge too!
Studio Calico WCMD Challenge #2: Ombre
The first challenge I played with is the SC WCMD Challenge #2: Ombre! Had so much fun with this as I loooooove ombre. I made a fallish kinda background with Mister Huey's (see supply list below) and then I kept the embellishments and stamping in black and white to keep the focus on the ombre.
I used the October Athens card kit add-on for the sentiment and the leaf stamps, the matching Boxwood dies, and the Thataway 6×6 paper pad.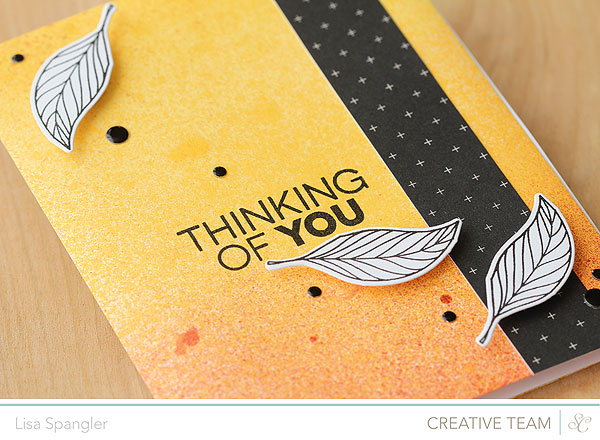 Oh and I had to add some Hero Arts black decor, too! So into this look right now.
Studio Calico WCMD Challenge #3: Use Your Scraps
Next up, I played with SC WCMD Challenge #3: Use Your Scraps. Had  a blast with this one! I even used the scraps of paper that you get when you tear off the perforations from the top of the paper packs! In this case, I used papers from the Magical 12×12 pad for the all the papers that you see. Love using scraps as my sentiment!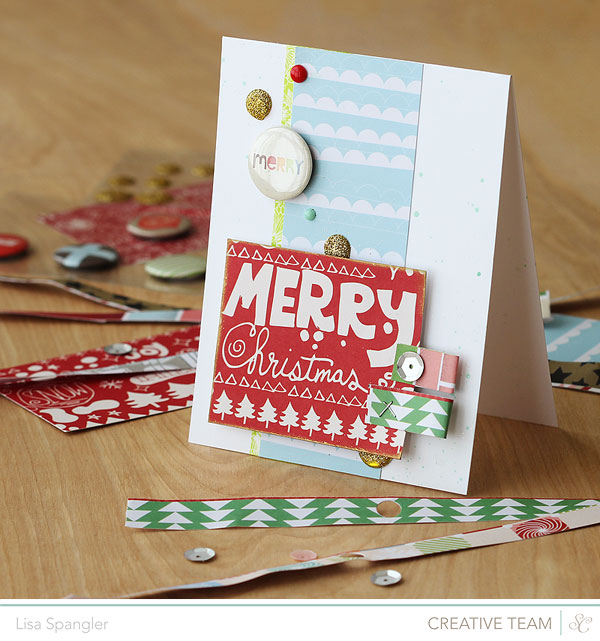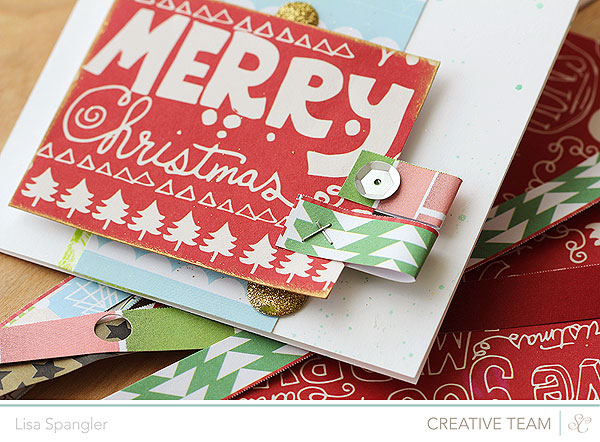 I used up scraps of sequins and other embellishments, too, including a Magical badge and gold glitter dots from the Antiquary card kit. So fun!
Sure hope you can join me in the Studio Calico challenges! Find out more right HERE!
Prizes and More!
And that's not all! Studio Calico has some great incentives to celebrate WCMD, too!
Grand Prize: Enter any of the WCMD challenges for a chance to win a 6 month card kit subscription!
Start a new subscription with this month's kit, Antiquary, and receive the Double Scoop add on free! Just use code WCMD13! (Code must be entered at checkout and is valid while supplies last. No refunds will be made for codes not given.) I did a video using the Antiquary card kit HERE and I gotta tell you, it's awesome!
Last but not least — enter any of the challenges for a chance to be a guest designer for a Studio Calico Card kit in 2014!
Once again, HERE's the SC WCMD summery post again with all of this great info!
Supplies in the Studio Calico Shop
More Supplies
Happy WCMD! Hope you have time to make some cards! xx