Heya! I'm over on the Hero Arts blog today, introducing a new stamp set that I designed! It's called Lisa's Mix & Match Messages and it has messages and icons that — you guessed it! — mix and match! :)
I designed it to be used with the US Map Background — love that stamp so much! It all came to me as I was making a card for my Dad who lives in Ohio. I was wishing for a set just like this! I am so honored that Hero gave me the chance to make one.
Here's a little peek at my card: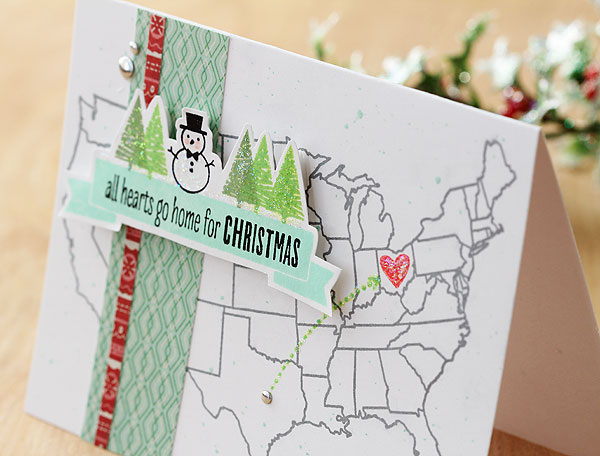 To find out more — plus see another NEW stamp that was just released! — head on over to Hero Arts blog!
Supplies