Heya! There's a new book in town — an e-book, that is! It's called Jubilee and it's loaded with 100 projects and ideas from the Studio Calico DT and friends, including me!
Plus, it comes with a great kit so that you can follow along!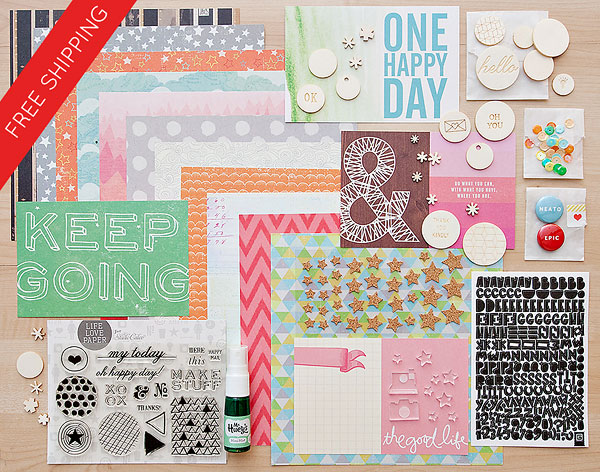 I gotta tell ya, I love this kit! There's wood veneer! Awesome stamps! Sequins! Cool clear embellishments! Papers! I could go on and on. Here's the official low-down:
All pre-sale kits will ship for free, no matter where you live! Kits will begin shipping on 11/20/2013.
11 8x8in double sided papers – Studio Calico, Tim & Beck, Basic Grey, Paislee Press, Echo Park and LifeLovePaper
4 4x6in Double Sided Journaling Cards – Studio Calico & Paislee Press
Exclusive Jubilee mini mist – Studio Calico
4x6in stamp set – LifeLovePaper
Veneer Circles & Asterisks – LiveLovePaper
Cork Stars – Studio Calico
Black Alphabet Stickers – Basic Grey
Frosted Acrylic Cameras & Stars – Studio Calico
"Epic" & "Neato" badges – Hello Forever
Sequin Pack – Studio Selections
Download a Sample
Click on over here to download a 5-page sample of the book! You'll be able to see it on your computer, tablet and even your phone!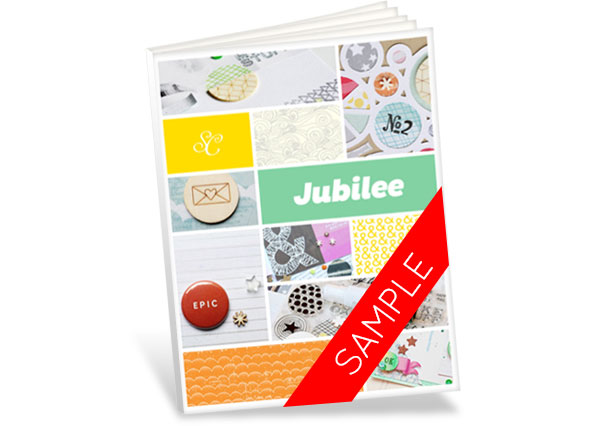 A Sneak Peek
The card I made for the book is in the sample, so if you download it you'll see it in full! Woo! Meanwhile, here's a little peek to whet your appetite: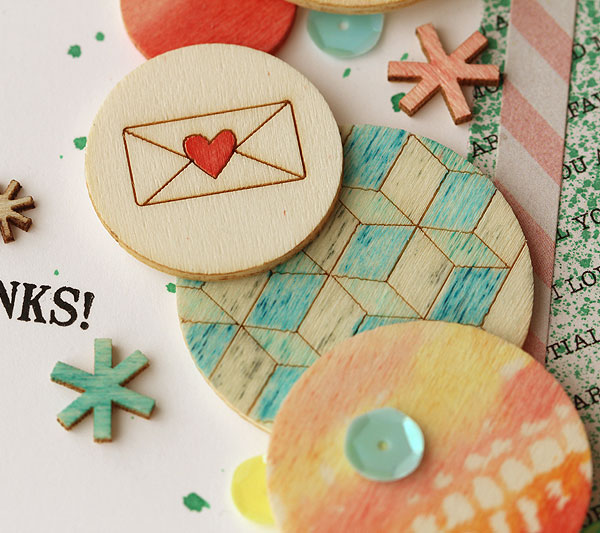 My card has fun tips and techniques for using the wood veneer that comes in the kit (check the pic at the top for how they arrive!), plus watercolors, mists and more!
So, what's the price you ask? Well:
The kit ships FREE with your order during Presale! It will be $34.99 + Free Shipping (Nov 8-17)
After pre-sale, the e-book and kit go up to $39.99 plus shipping.
So what are you waiting for? Go grab your copy!