Hey hey and happy Wednesday! I'm over on the Hero Arts blog today — legitimately this time. Not like yesterday when I hijacked the blog, ha!
Today I'm sharing a card I made for the Starry Nights catalog. Feels like so long ago when I made it back in March. Can't believe June is almost here, can you? I still love this card though! And I wanted to share it here too in case you missed it.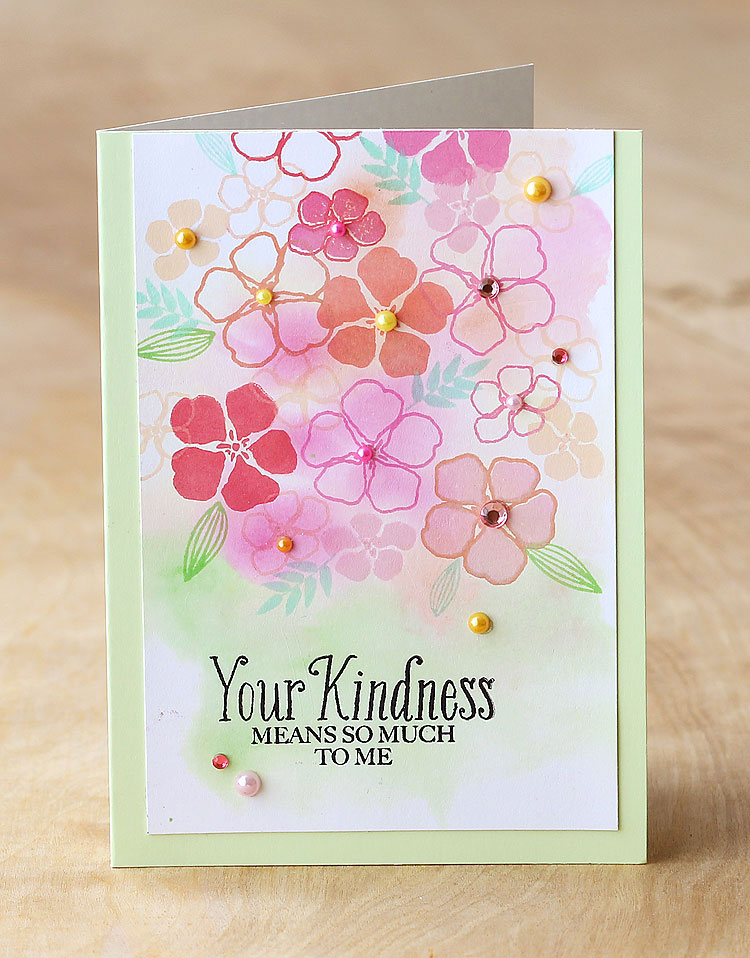 This watercolor background technique is so easy it's almost not even a technique. You just tap daubers on an acrylic block (or other non-porous surface), mist with water, and place white cardstock over top to pick up the color. It always makes me feel like Monet.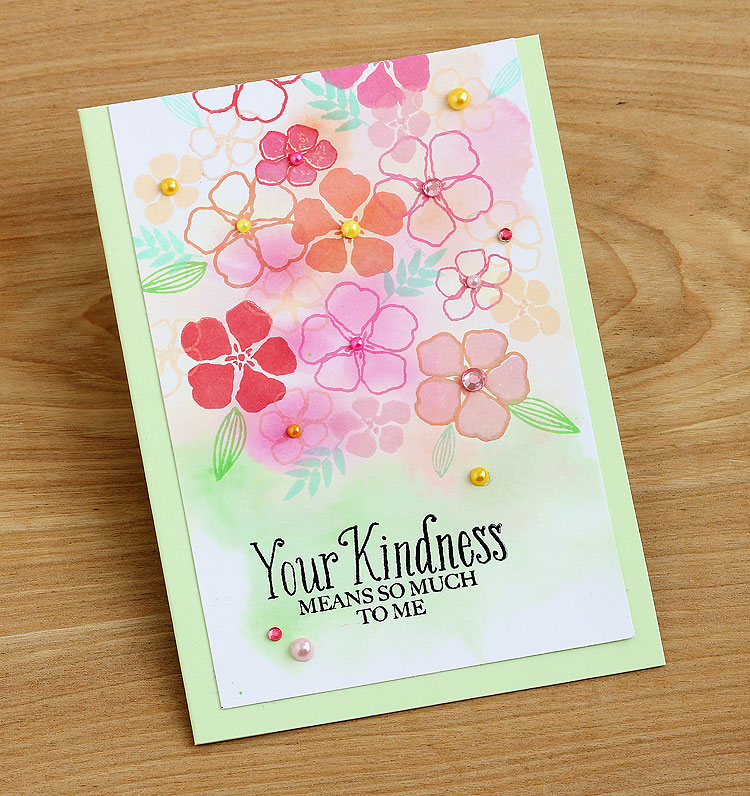 I like using this acrylic block since it's card sized. Then for this card, I stamped flowers from the Night and Day Flowers set and leaves from the Flower Garden set. I didn't think of it until afterwards but I could have mixed in some flowers from the Flower Garden set too. Next time!
Here's another card I made with this technique — just can't stop! Have you tried it yet? I'd love to hear!
Supplies