Today is July 1st — how the heck did that happen? I needed to get a birthday card in the mail to my little sister, stat! So I whipped up this one in 15 minutes with the help of my trusty Hero Arts daubers, new Studio Calico stamps, and my silhouette. It's kinda bright. :)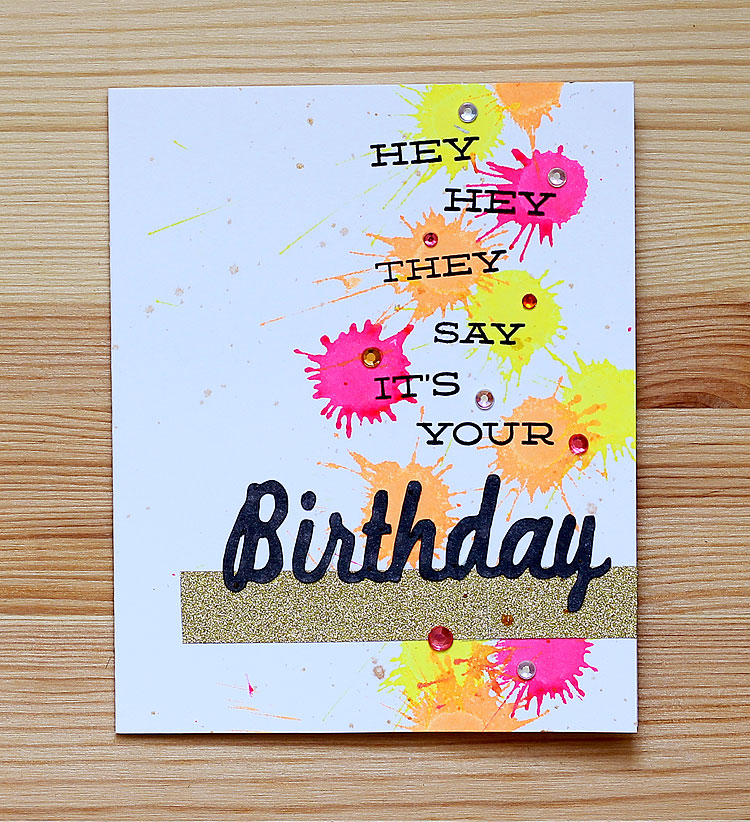 I made the splats by tapping pounding a dauber HARD on the card. Watch out, this is messy. So protect your desk and yourself. (You have been warned.) But it does relieve stress, ha!
The stamp set that I used that comes with a die for the birthday — but when Studio Calico sent mine to me for the Inked 2.0 class they weren't ready yet. So I improvised with the silhouette. I like the die better though! :)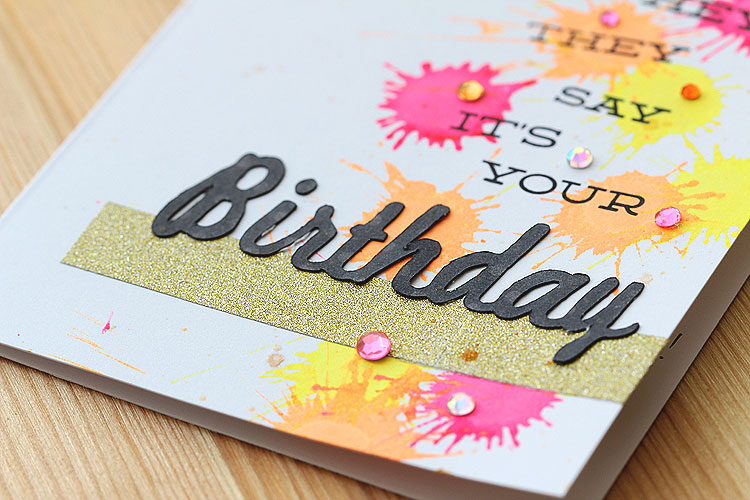 It's so hard to capture the NEON glow of this card — the camera just doesn't quite do it justice!
And, I used a charcoal dauber to go over the "birthday" — I had cut it out of gray polka dot paper but it just didn't pop enough with all the neon.
Supplies