Hey hey, did you all know that today is National Coffee Day? I didn't, until Chaitali started the coffee lovers facebook group and this hop! The hop is a little different — anyone and everyone can join in just by linking up over here. And there are giveaways! Hope you grab a cup of coffee and join us. :)
Here's the card I made — I gave it to my sister Chris when I visited her in Florida over the weekend. You see, she has a thing for pumpkin spice lattes. I guess I'm a bit of a coffee snob purist. I like my coffee to taste like coffee. Sometimes I might add a little milk, and sometimes I drink cold brewed coffee, but that's about it.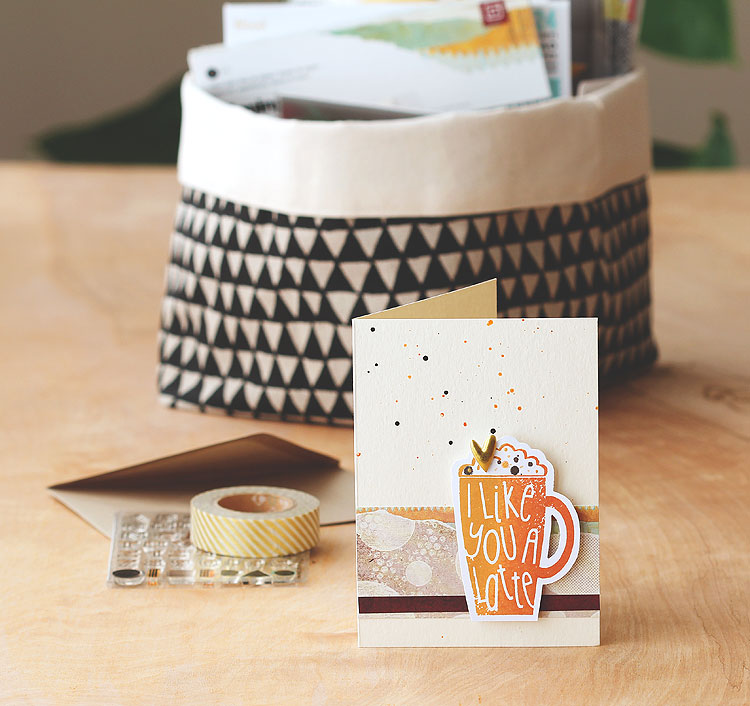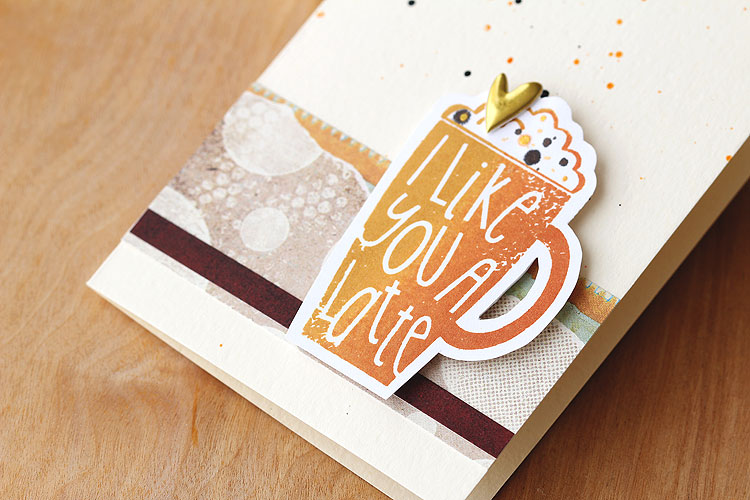 I used Hero Arts pumpkin pie and just rust inks to make it look like well yeah — pumpkin! And I made some splats for the spice.
Then on the inside I used a new alphabet set that Kelly Purkey designed for Hero Arts as part of her new collection. That girl is a genius. Check it out, she designed shapes to fit inside the letters to give them some color. Genius, right?
This set (and more!) will start shipping to participating stores on December 15th — can't wait until you see the whole collection!
Giveaway
Hero Arts is a proud (and caffeinated!) sponsor of the hop! They are giving away the Need Caffeine stamp set, a pack of Earth notecards, and a Cup O' Joe inkpad. Perfect, right? To enter, just add your coffee themed project in the linkup over on Chaitali's blog! Can't wait to see what you make! xo