It's Day 2 of my week of guest blogging for Impress and I have TWO cards to share! Both of them use the new Savvy Merry Moose set — I just can't get enough of this set!
Merry Moosemas
My first card uses a non-traditional Christmas color palette with new Fresh Inks in aloe, persimmon and Hero Arts neon pink.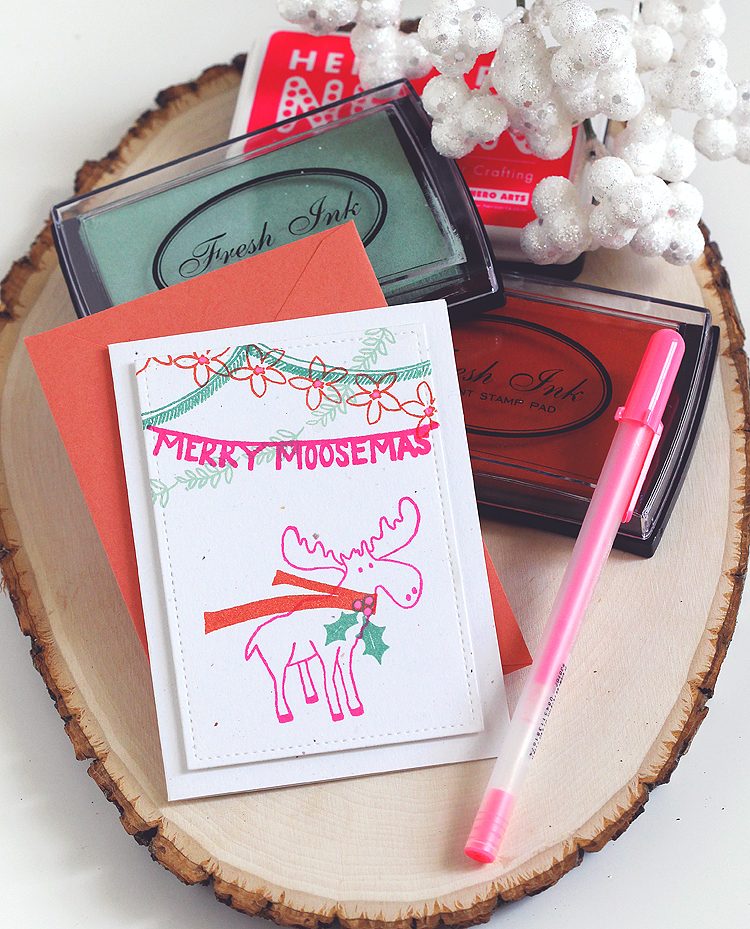 That "merry moosemas" garland just cracks me up! I added a few details with gel pens, plus decorated a matching envelope — find out more over on the Impress blog!
It Moose Be Christmas
My second card uses a more traditional palette plus some watercoloring.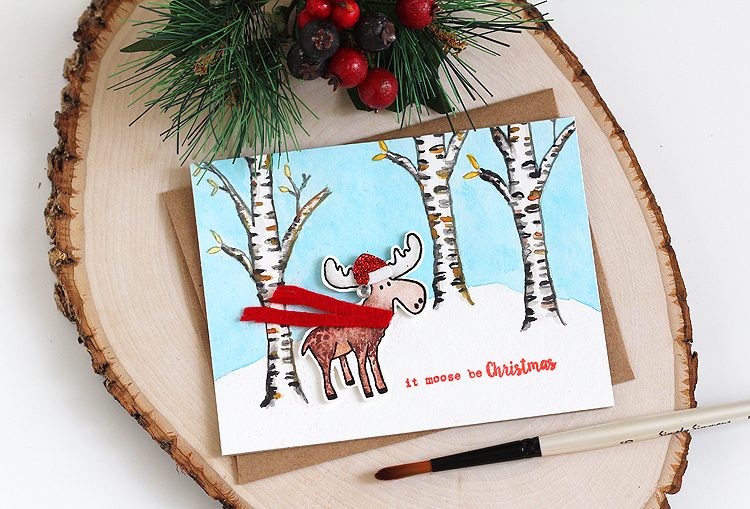 That birch tree from this Savvy set is so fun to color!
Giveaway!
Impress is having a giveaway of some new stamps and inks I'm using this week, yay!
To enter, you'll need to leave a comment on each post this week over on the Impress blog. Hope you'll come join me over on the Impress blog for close-up photos, some little tips and tricks and to enter the giveaway! xo