I'm super excited to share something I've been working hard on for a while now: I'm teaching a mixed media card class at Big Picture, Painted Notes.
THIS is the class I wish I could have taken when I first started getting into mixed media.
I have seven — yes, seven! — videos for ya! Topics include:
Overcome your mixed media fears by making simple cards
Watercolor techniques, including using different brushes to achieve different looks
Techniques using gouache
Getting the most from pigment sticks, such as gelatos/neocolor crayons
How to transform patterned paper
Two ways to do a resist technique with gel medium and stencils
Second and third generation stamping techniques
Working with gesso on chipboard, and adding color
Collage tips for cardmaking
How to finish the backs of cards
Ideas for turning a set of cards into a gift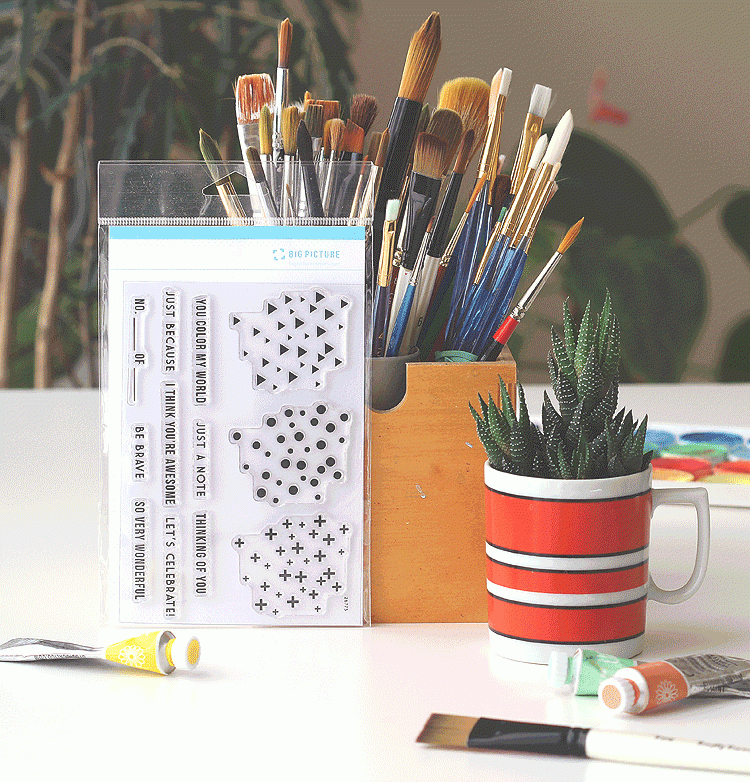 I also had a chance to design a stamp set for using with the class, and I'm so happy with how it turned out! We worked hard to come up with a font that would go with just about any style of mixed media card that you come up with. It also has some great sentiments like "you color my world" and "be brave".  My fave stamp is the "No. ______ of ______" that we'll be using on the backs of the cards. Please do feel free to use any sentiments on your cards that you like for the class, or even just leave them blank so they can be used for any occasion.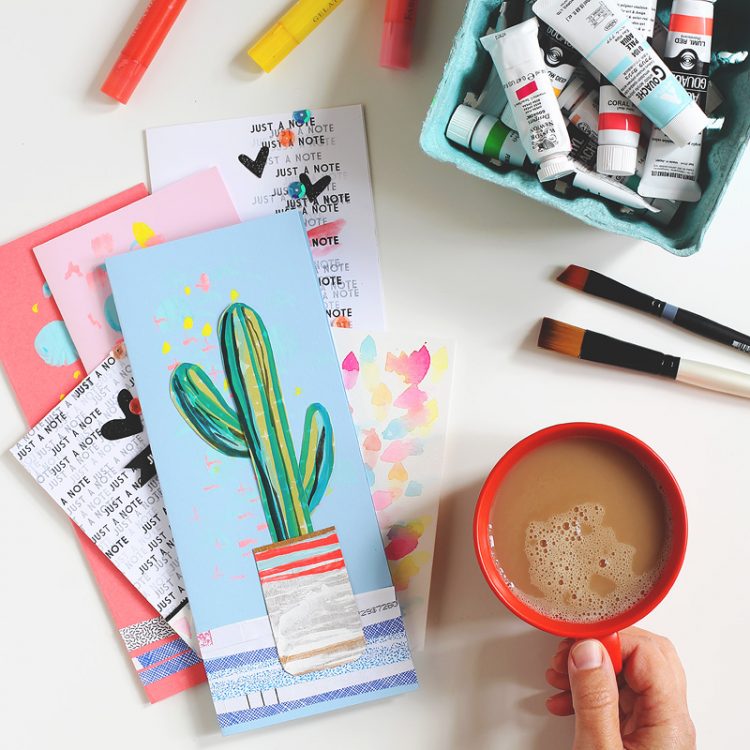 Hope you'll come join me for the class! Class starts November 14, 2016 and you'll have unlimited access with your membership. If you're not already a subscriber to Big Picture, you can start a FREE trial, then if you decide to remain a member, it's just $9.95/month. You can cancel your membership at any time with no added fees, and your class progress is resumed if you decide to rejoin. Plus while you're a member, you'll have access to the whole library of hundreds of classes —and Big Picture adds new classes every month!
See you there? xo