You guys! I'm super excited to be guest designing for Waffle Flower Crafts today! Here's my card!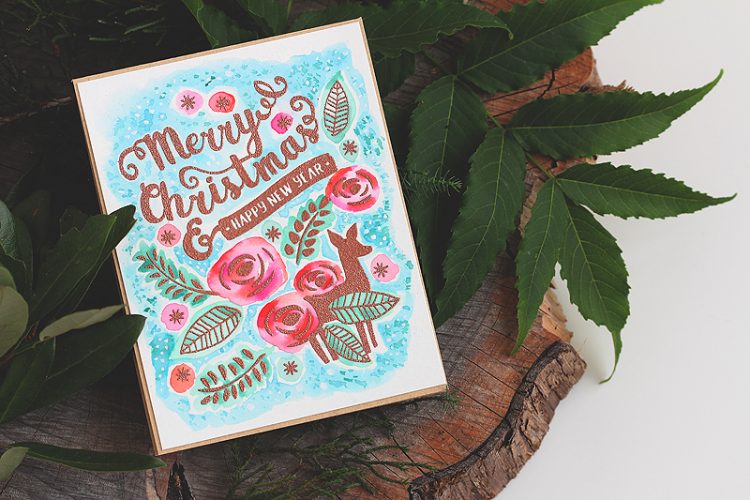 It's actually a mix of TWO stamp sets — one that's a traditional Christmas set, and one that's not — and I think it makes the perfect Texas Christmas card since we hardly ever get snow here — it's usually in the 80's!
Come join me over there to see what I did, and my trick for adding the dots of "snow".