One of my resolutions this year was to do more of what makes me happy — and when I saw this Flora & Fauna Soul Happy stamp set it really did make me HAPPY! So many good stamps, just begging to be watercolored: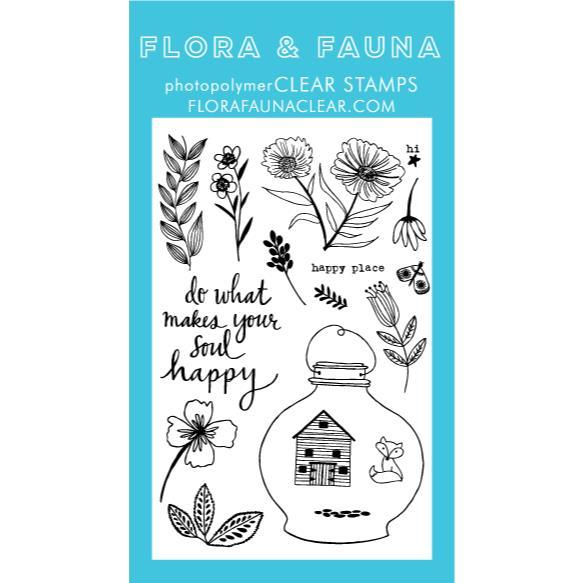 And then! I was sitting at my desk thinking about how much I love making brush marks — just practicing and playing with no particular thing in mind. Totally stress free, just moving the brush on the paper. That's when the two came together and I decided to practice brush strokes by using them to color these happy stamps.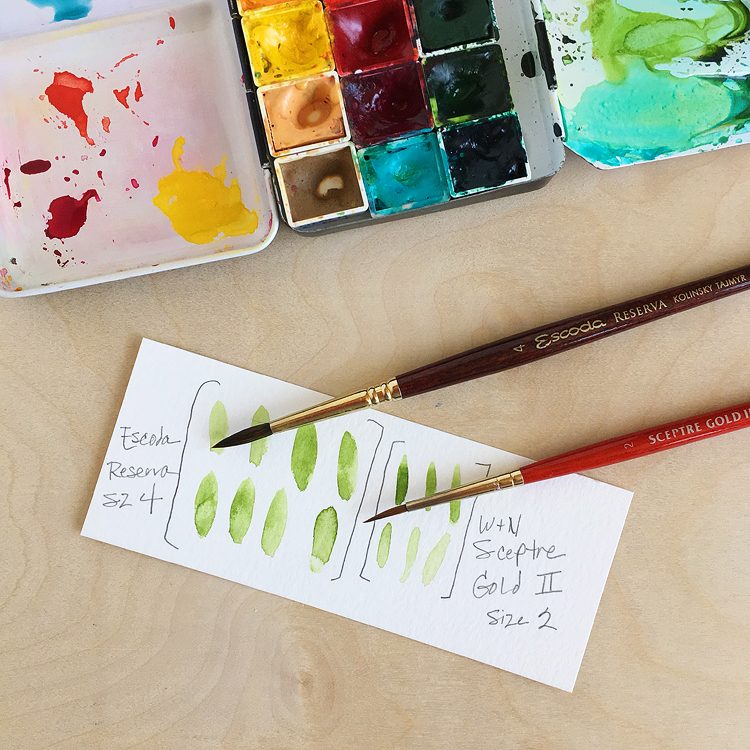 I used the Escoda Reserva size 4 and the Winsor & Newton Sceptre Gold II, size 2 — these are some of my favorite brushes. (You can read more about the brushes I use in this post.) I started off by making some brush strokes using sap green on scrap paper — just to warm up. I could sit and do this all day!
Then I made a base card out of Canson watercolor paper and stamped all over the front with those Flora & Fauna Soul Happy stamps and black permanent ink. Then I went to town coloring away! Here's a super quick 36 second video so that you can see:
(Video has no sound so you can play whatever music you like — watch it here on YouTube :)
I challenged myself to just make brush strokes and not actually "color" the images — and I love how it turned out!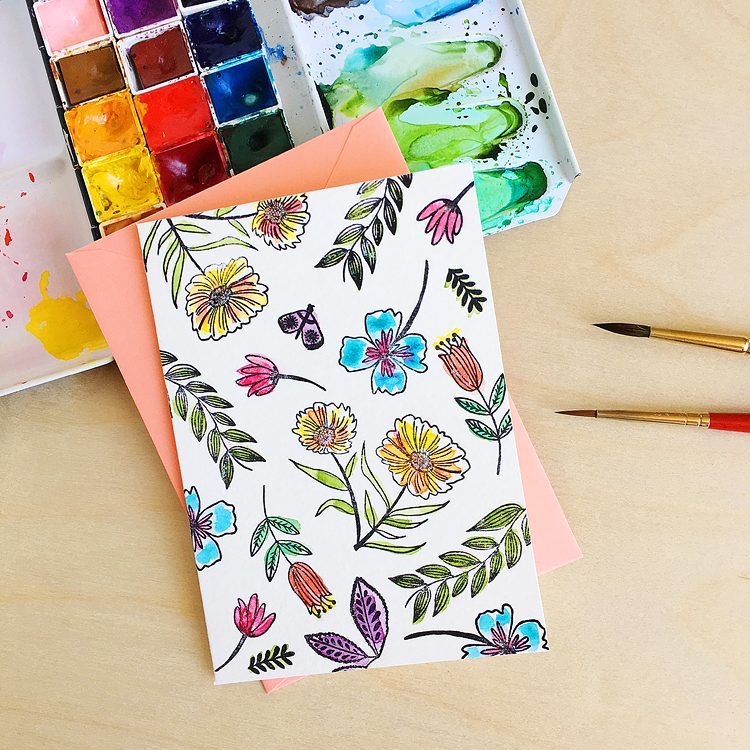 Then when everything had dried I stamped the inside with the "soul happy" sentiment like so: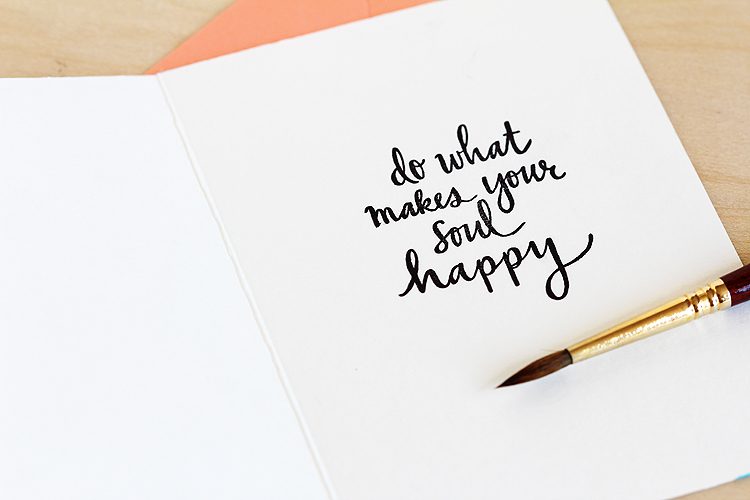 And then I couldn't resist adding little bits of glitter here and there to the front!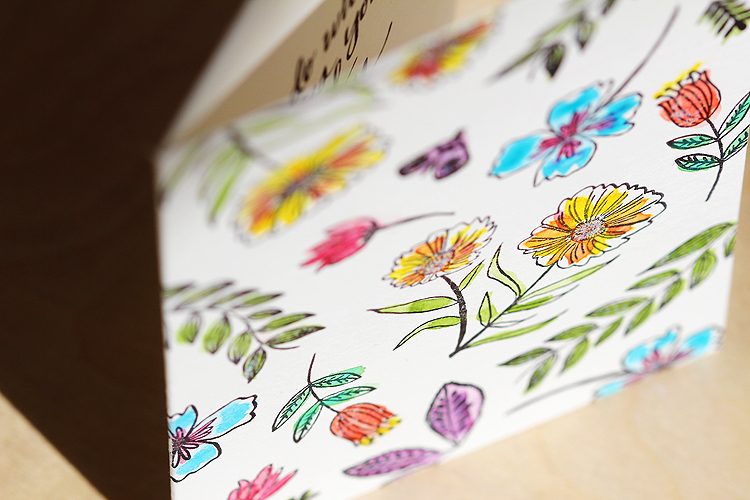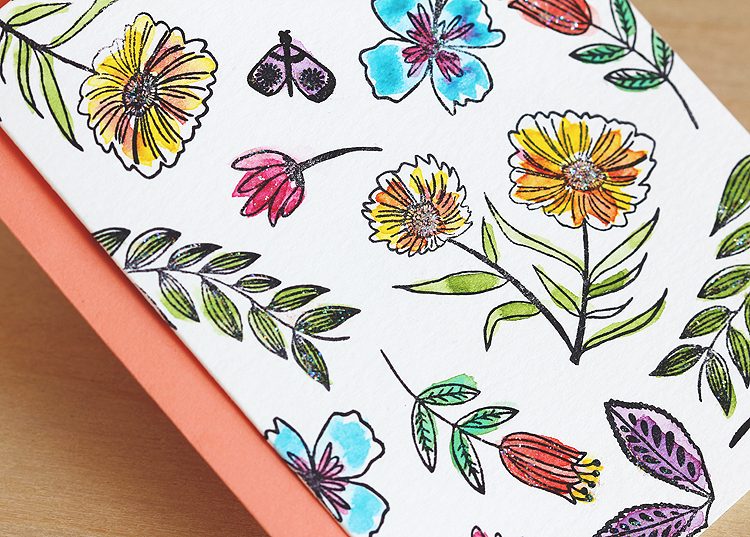 And that was that! Can't wait to give this to a friend — and do more brush stroke coloring!
Supplies
Note: these are affiliate links, so thanks! :)