My Dad's birthday is coming up and of course I had make him a card — because giving someone a store bought card is like an insult around here! It's just not an option.
Buuuut, my Dad is one of the hardest people to make a card for — what to do, what to do. I usually end up with something generic, like leaves.
Then I found out that he's going out for sushi with my niece — their birthdays are a few days apart so they usually share a party — and it hit me! — the Essentials by Ellen Good Fortune stamps and coordinating dies by my gal Julie Ebersole would be the perfect thing! YEAH!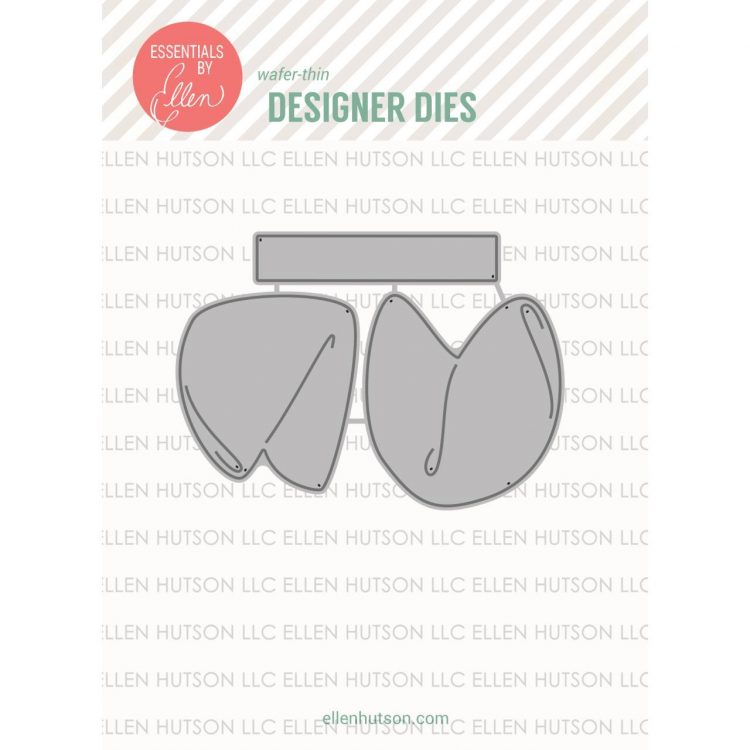 I love how the the set includes the little strip for the fortune!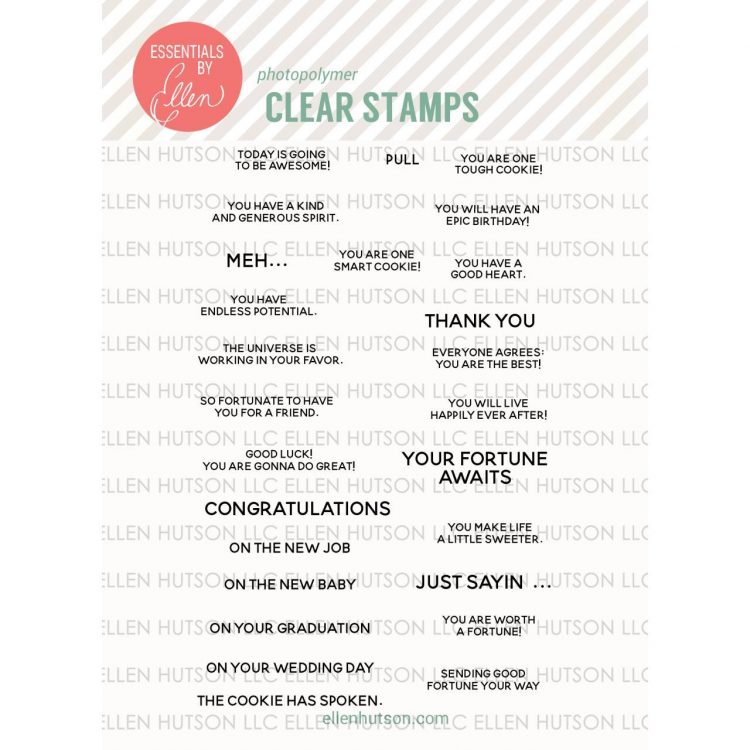 So many uses for this set! That Julie thinks of everything! :)
I put together a super quick little video to show you my go-to colors for fortune cookies: burnt sienna and Monte Amiata sienna! Pro tip: these two colors are great for donuts and critters, too! Check out the video here or watch it on instagram:
I love how the card turned out!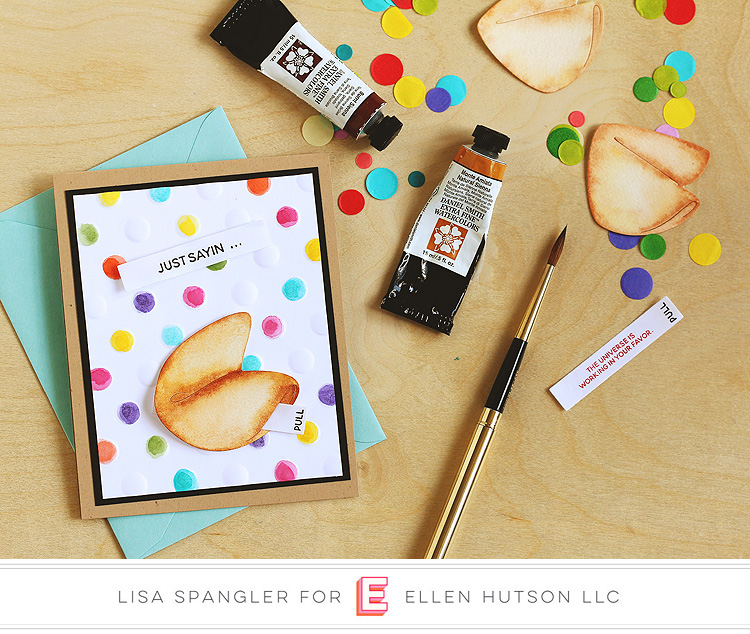 Here's a closeup of that fortune cookie — dontcha just love the little "pull" stamp? That Julie thinks of everything!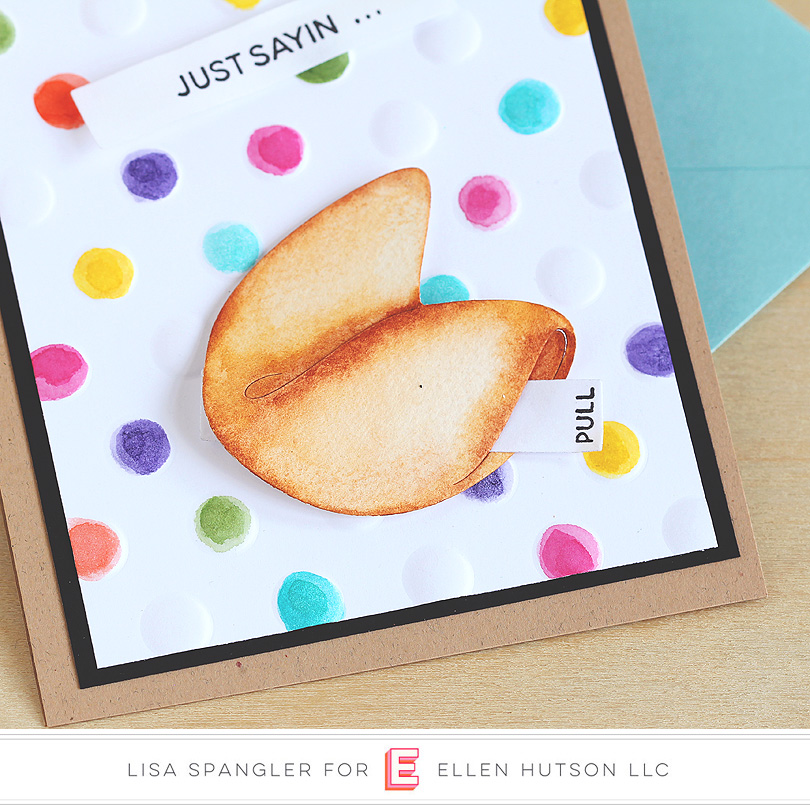 To recap:
Die cut as many fortune cookies as you like from watercolor paper — I've found that Arches cold press works great for this technique as it has just the right amount of texture to it and it's sturdy enough to withstand all the washes you throw at it! Go ahead and cut a little extra so you'll always have some on hand — plus it gets kind of addicting to color them! I store my extras in the pouch that the dies come in.
Make some juicy puddles of burnt sienna and Monte Amiata sienna
Load up your brush with Monte Amiata sienna and go over the whole cookie
While it's still wet dab in burnt sienna along the edges and score lines to give it that cooked look, blending as you go
Rinse out your brush and dry it on a rag or paper towel, then lift out some color where you'd like it to be the lightest — that's it!
You can always go back in and dab in some more Monte Amiata sienna or burnt sienna as needed. Fortune cookies are pretty imperfect so this is a great way to have fun and play around with watercolor. (Here are some fortune cookie images to give you ideas.)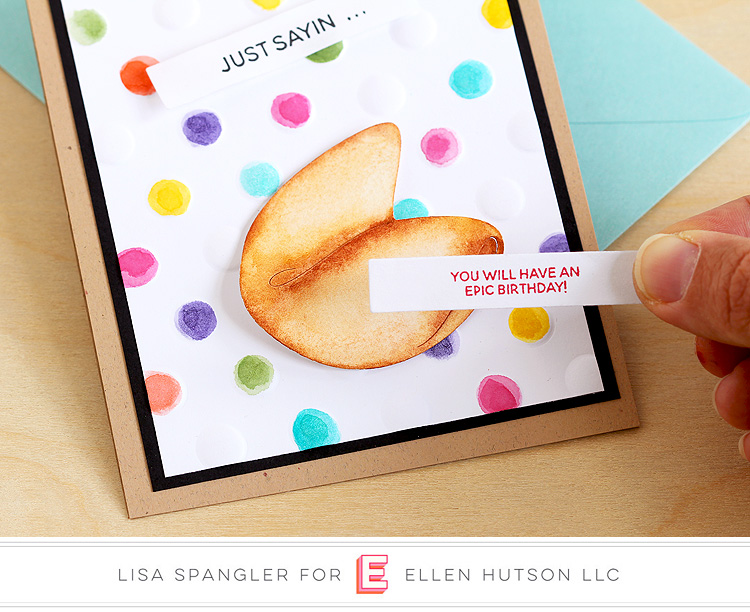 I've found that cutting the fortune out of printer paper makes it seem more authentic — as does that Catherine Pooler rockin red ink!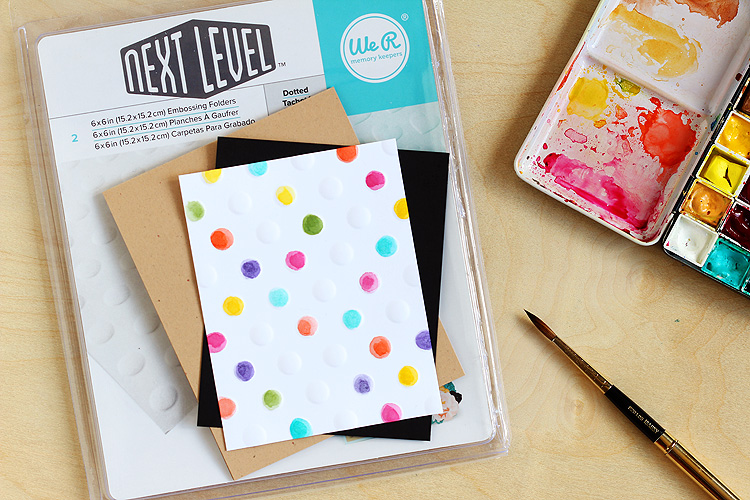 In case you were wondering about the background, I used the We R Memory Keepers Next Level 3D Embossing Dotted Folders to take it to the next level (sorry couldn't resist!) — and then I colored a few random dots here and there with watercolors to look like confetti. Note that these embossing folders are retiring but there's still some in stock if you'd like to get your hands on them.
I really like these folders as they're 6×6″ — no worries about your card not fitting —  plus they have a grid on the folder so you can line up your paper and not have wonky rows. This Dotted set also comes with hearts!
Speaking of confetti, I just had to add some to the inside of the card! Haha!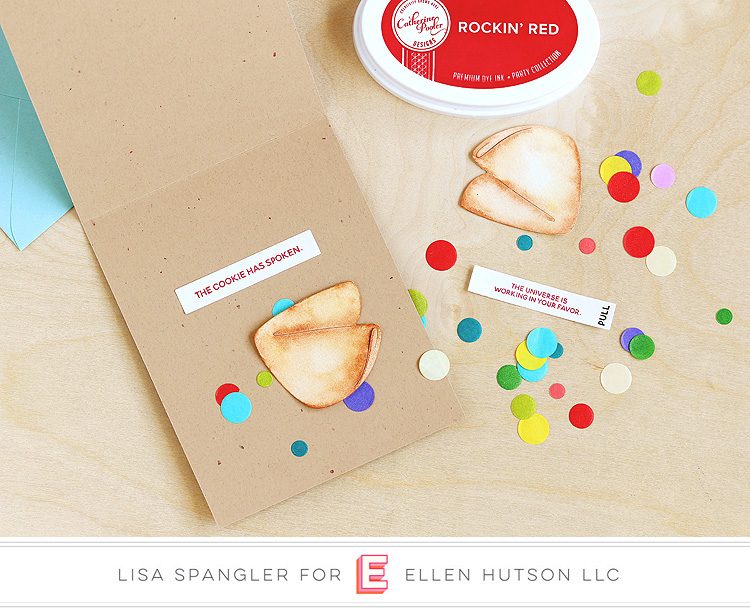 I threw in a few extra fortune cookies and fortunes too. Dad is on to my confetti ways so we'll have to see what shakes out.
I also added "the cookie has spoken" to the inside — love that! :)
Sending good fortune your way! xoxo
Supplies
These are my affiliate links, so if you make a purchase by clicking the link I'll receive a small commission at no charge to you — thank you!
Note that the confetti I used is out of stock so I listed some alternatives for you — or you can always make your own with a hole punch. :)