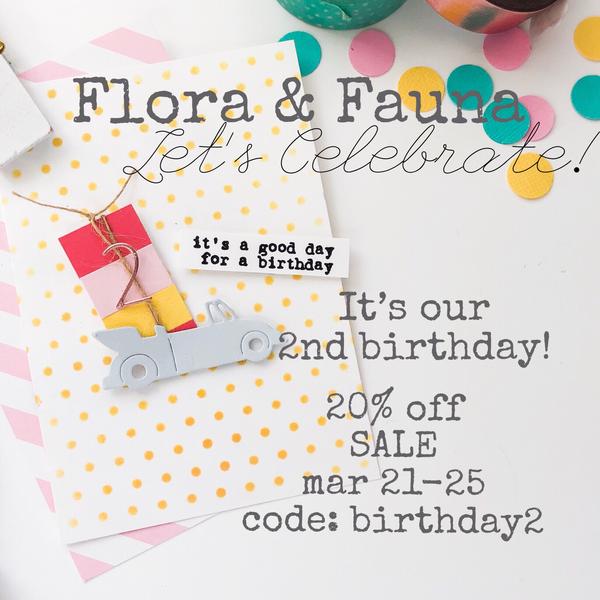 Hope you all will join me in wishing Flora & Fauna a very happy birthday! They're TWO! And lucky you, they're having a 20% off sale that ends today! Just use code birthday2 at checkout.
Of course I had to make a card to celebrate, right!? So I put together this quick little number!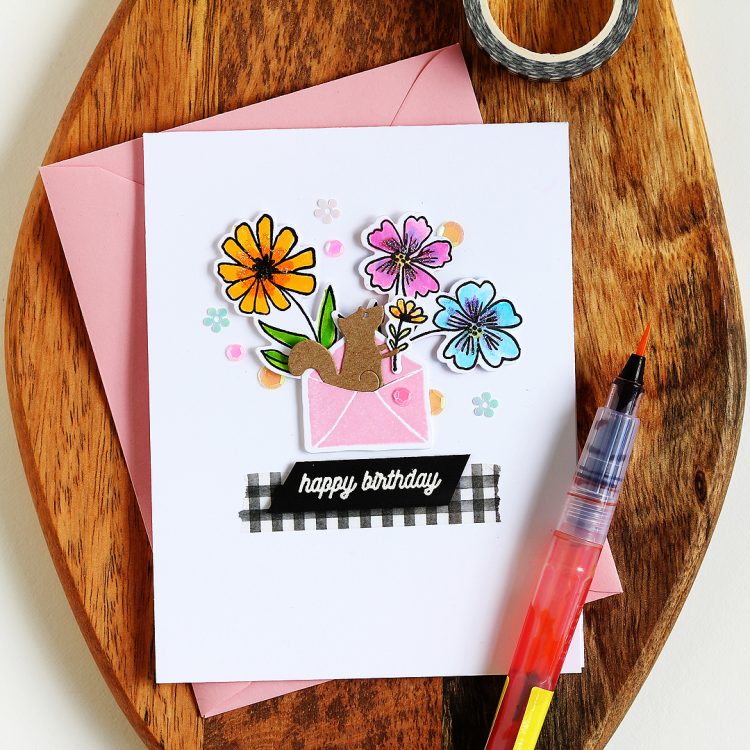 I think this new squirrel die totally steals the show! Who's with me? Best of all? It's only $3! Talk about a STEAL!
The flowers and that cute lil envelope are from the new Flower Garden set.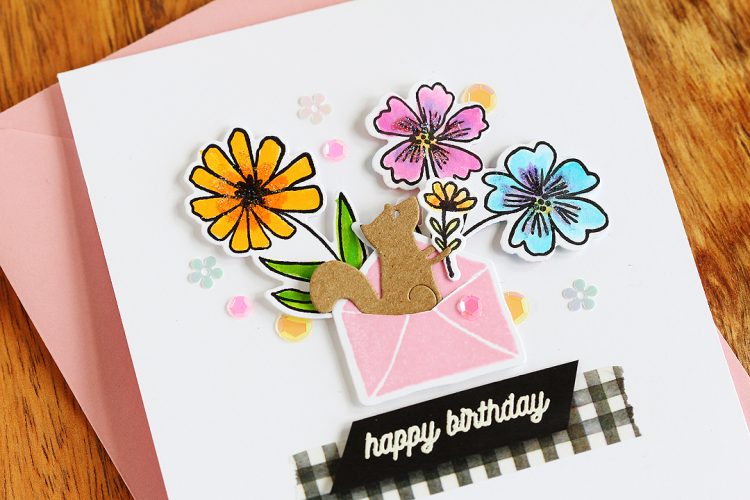 I just used an xacto knife to cute a little slit in the envelope for the squirrel to pop out of, then had him hold a tiny flower. Ahhhh can you tell I was giggling the whole time I was making it?
In case you were wondering, I colored the flowers with the new Tropical Fiesta watercolor brush markers from Altenew — this colors just make me happy!
Then to finish off the card I just added a few sequins , some gingham washi, and the birthday sentiment from the Woodland Birthday set.
I plan to send this card to J's Grandma — she'll be turning 92 on April 4th!
Happy happy birthday, Flora & Fauna — here's to 90 more! xoxo
Supplies
Find all of these adorable Flora & Fauna stamps and dies HERE in there shop — don't forget to use birthday2 at checkout to save 20%!
I also listed these over at EllenHutson.com in case you saw this post after the sale and wanted to pick up a few more goodies — like those sequins or the gingham washi! :)
Note that these are my affiliate links so if you make a purchase by clicking the link below I'll receive a small commission at no charge to you — thank you!