I needed a super quick card to cheer up a cat-loving friend and the EBE Latte Love stamp instantly came to mind! So many good sentiments and it's so fun to color, too — once you know the secrets!
The secret to great watercolored coffee?
I use the ultramarine blue + TRO/burnt sienna combo for so many things — dark and stormy clouds, critters, and coffee!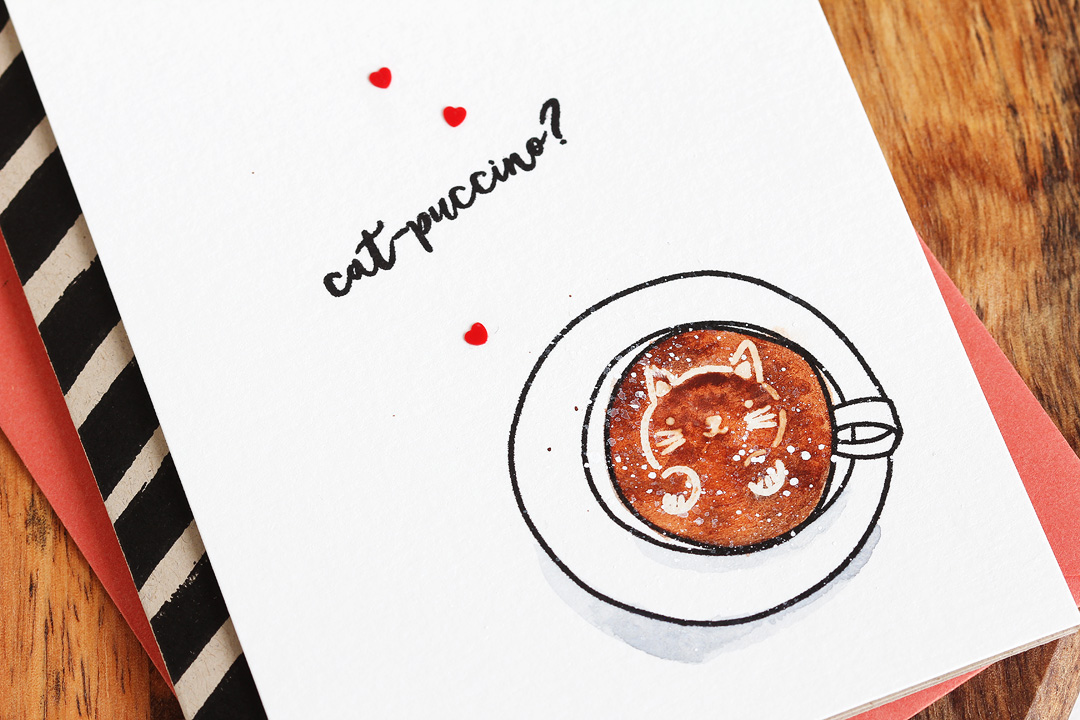 Transparent red oxide and burnt sienna are pretty close in color, but burnt sienna is friendlier to beginners as it's easier to control. Both are a little granulating, but TRO has a higher drying shift and it also blooms easily and is a little bit unpredictable! So if you're just starting out I'd go with burnt sienna. Just mix up a puddle of either one + UMB until you get it how you like it — start out with just a little UMB. Color all the coffee with this combo and then while it's still wet drop in some burnt umber here and there along the edges.
Pro tip: see the shadow under the coffee cup? I did that with UMB + TRO/BS as well — just added more of the blue!
Then when everything is completely dry, grab an old toothbrush, dip it in water and then in some Dr. Ph. Martin's bleed proof white and make some splatters to look like foam.
Add some lil hearts and you're done!
Supplies
Note that these are my affiliate links so if you make a purchase by clicking the link below I'll receive a small commission at no charge to you — thank you!
Let me know if you have any questions and hope you have a great day! xo