I just got back from visiting the fam in Ohio where I got to play in the first snow of the season, and it's been below freezing back home here in Texas, too. Winter came too early. But! I checked the forecast and we're going back up in the 70's by the weekend — so hello (again), fall!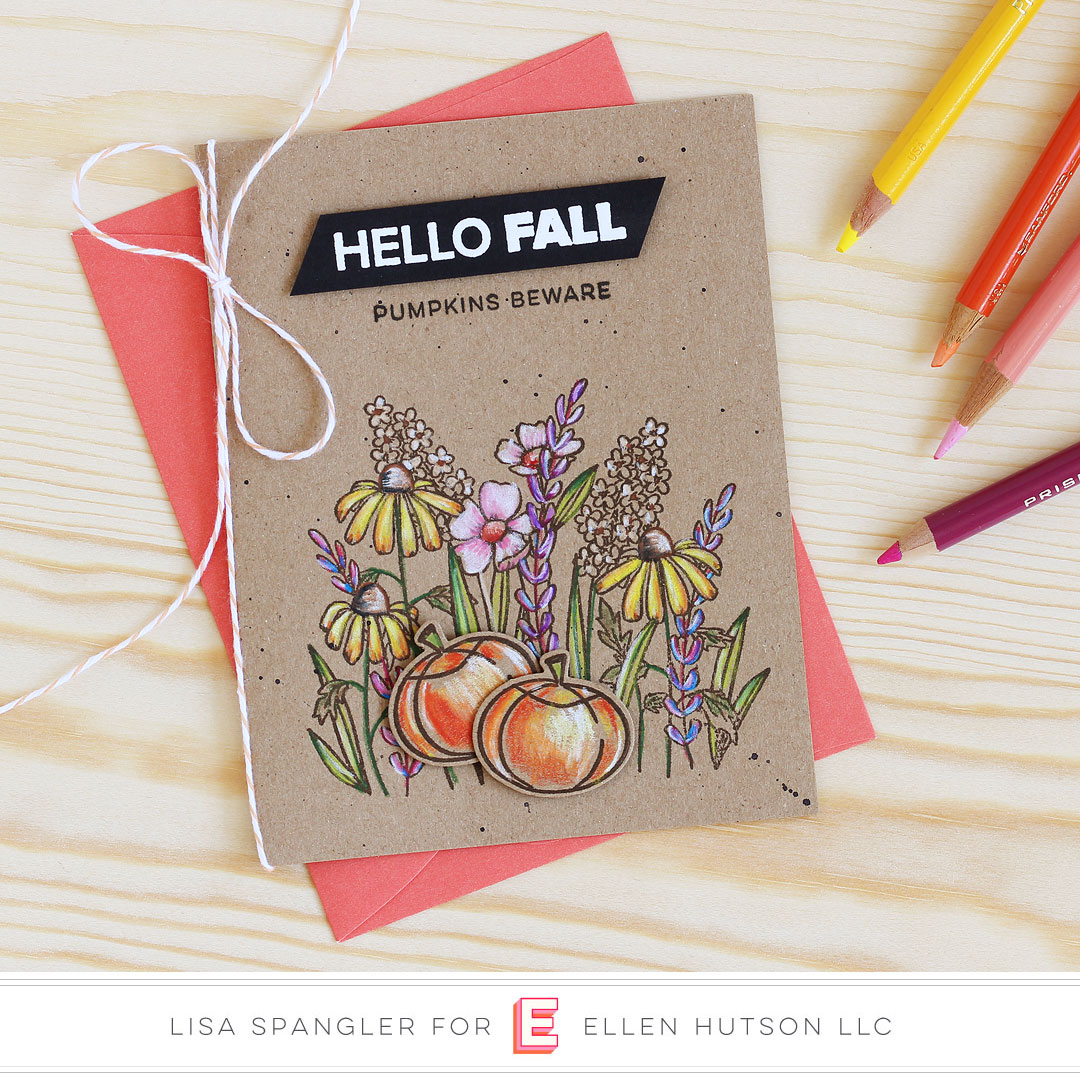 Don't you just love the look of colored pencil on kraft cardstock? I know I do! So I had to try it with the newly released In the Weeds stamp! This stamp is so versatile you all! It has a fall feel on the kraft and I've seen some awesome spring/summer and yes even cards made with it from my fellow teamies!
The "Hello Fall" and "pumpkins beware" sentiments are from the newly released Tis the Season set — so many good ones in there!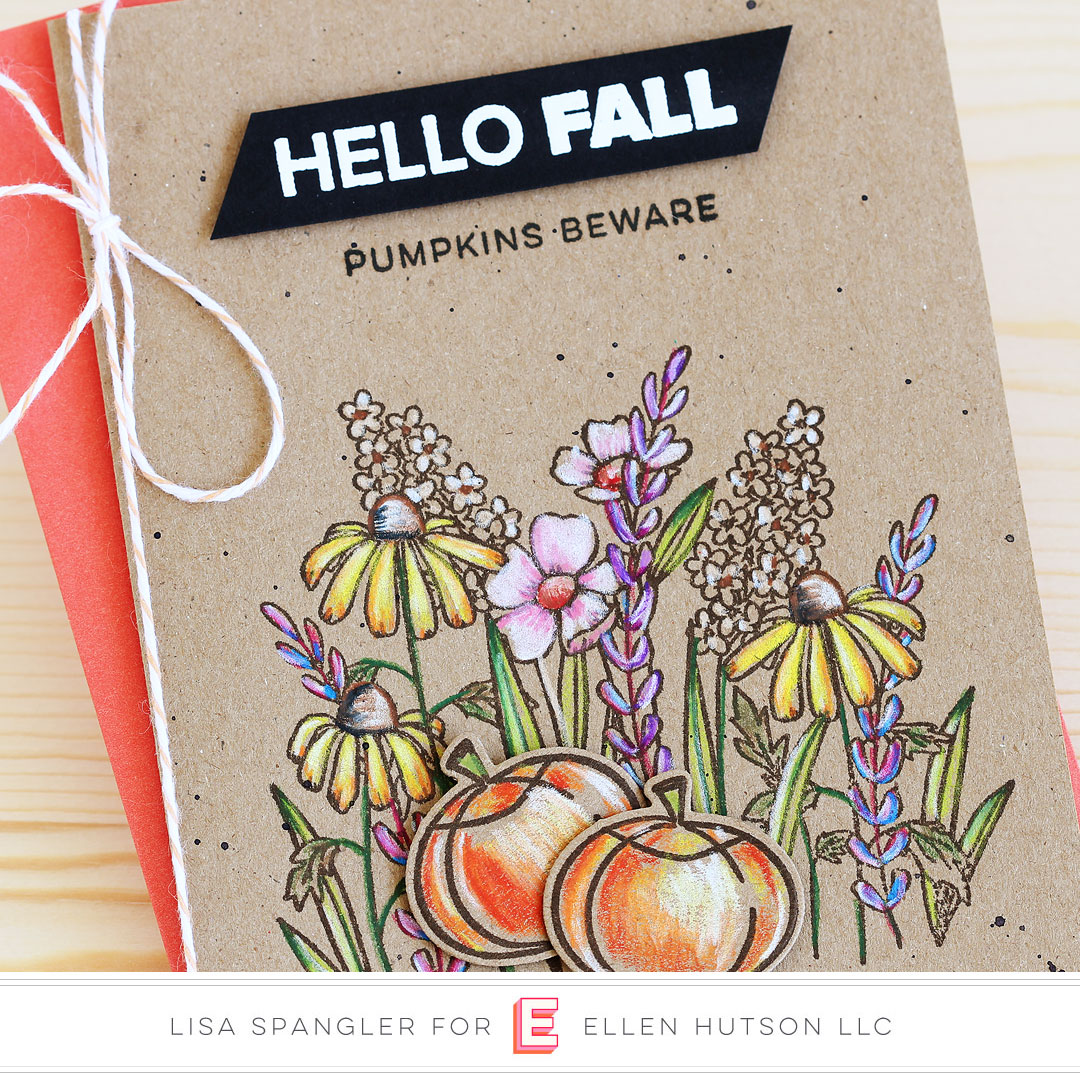 Those pumpkins are from the Happy Haunting set — and they better look out, because they're gonna be turned into Thanksgiving PIE! Or pumpkin rolls. Or muffins. Or dip! Or…well you get the idea! Yeah I'm a pumkin kinda girl. :)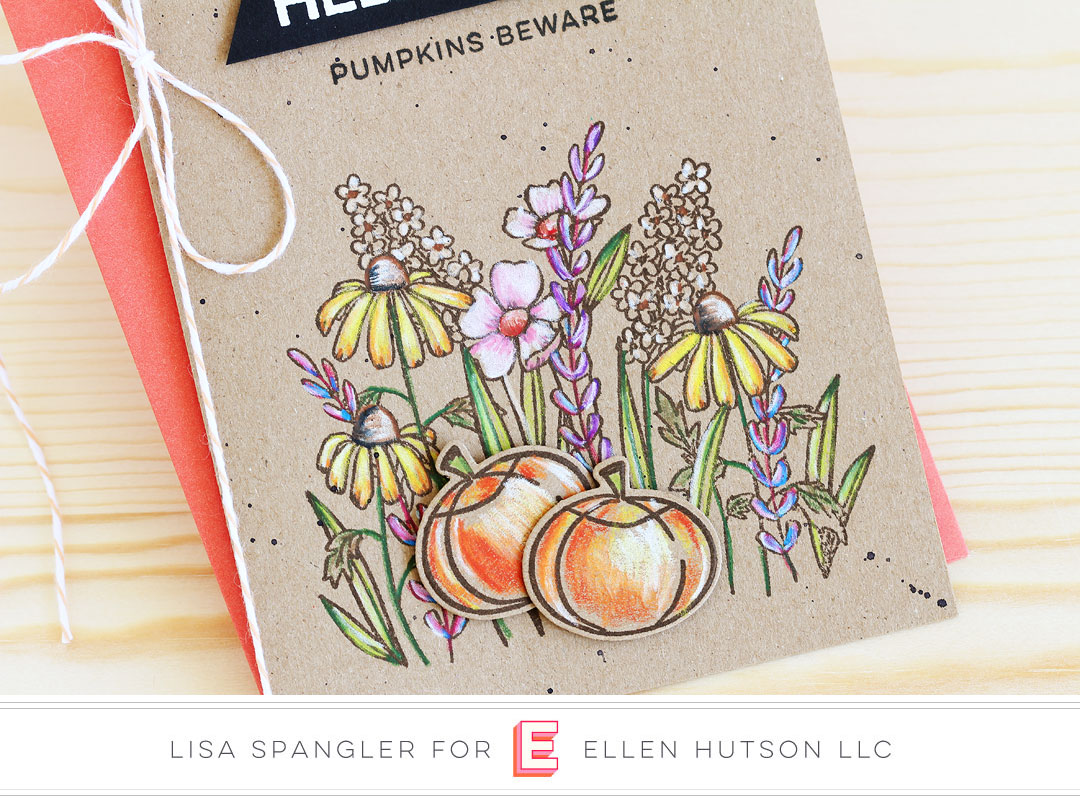 Love how this turned out! In case ya didn't know, the trick to getting your colors to pop is to use a little white pencil as a highlight. So easy!
And that's not all…
Today's Your Lucky Day!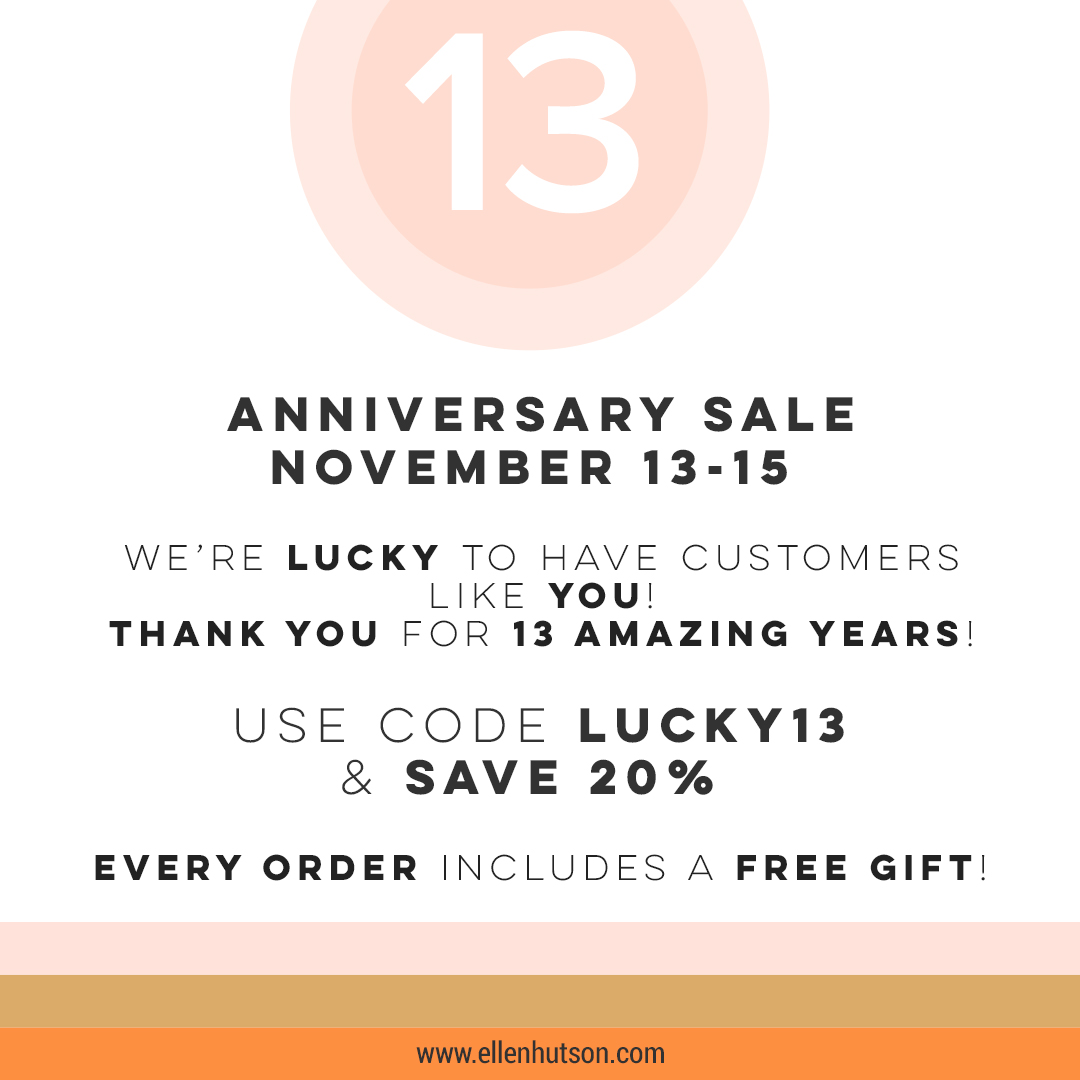 Ellen Hutson is celebrating 13 years of business, and we're celebrating with an anniversary sale! YEAH! Receive 20% off your order with code LUCKY13!
We also have special anniversary gifts with purchase, a Lucky stamp & die!
Supplies
Note that these are my affiliate links so if you make a purchase by clicking the link below I'll receive a small commission at no charge to you — thank you!
Thanks so much for joining me, and happy fall, y'all!