Today I'm sharing a super quick card for ya for a friend whose birthday is just a few days after Valentine's Day — so of course she loves all things HEARTS!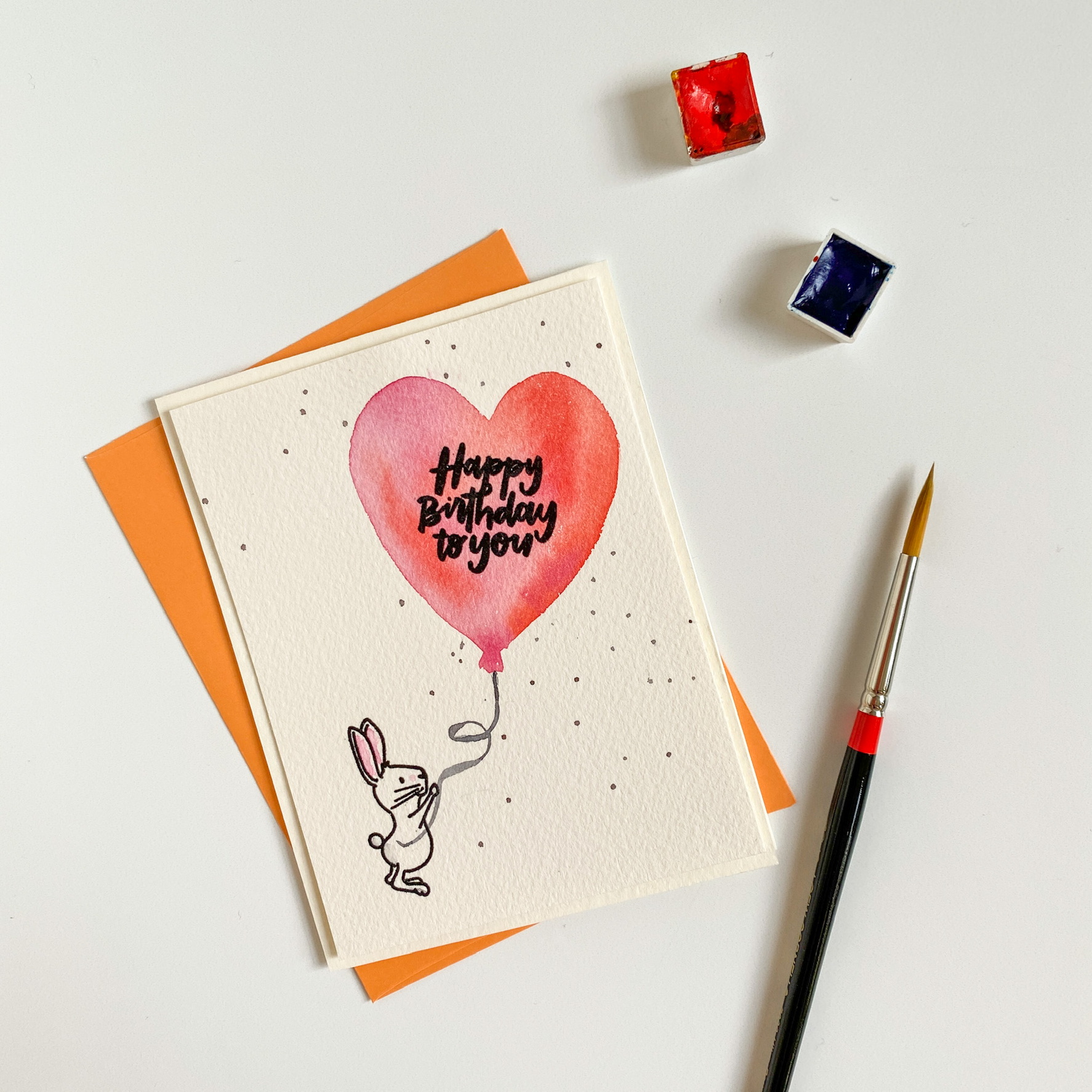 This month I've been exploring All The Red colors, with a focus on quinacridone rose and pyrrol scarlet, both found in the Daniel Smith Essentials set. So that's what I used here! They mix together to make the most gorgeous reds.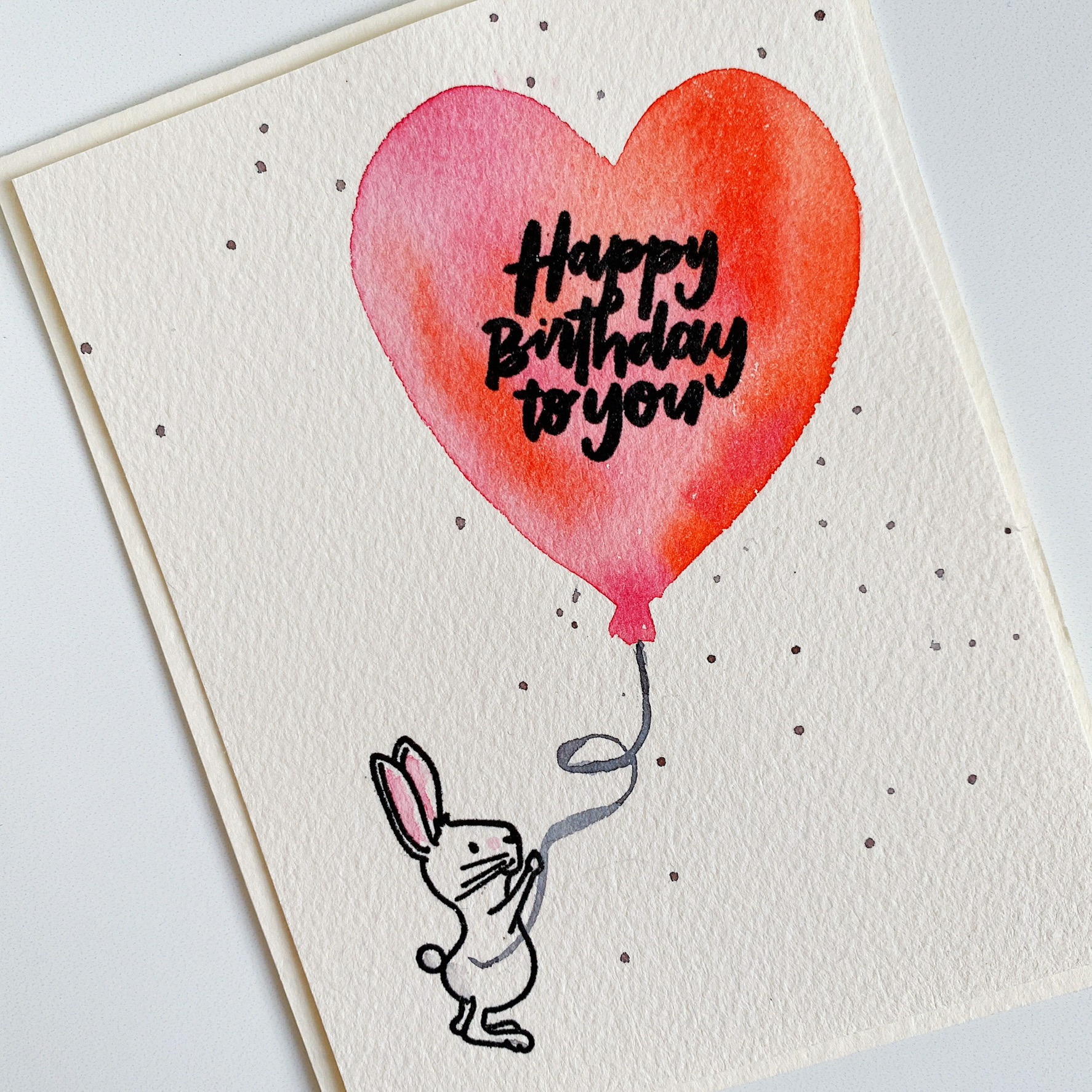 Don't ya just love that bunny from the Backyard Party set? The heart balloon is so big it's gonna carry him away lol!
And I'll let ya in on a secret — see that gray string that Mr. Bunny is holding? Wellll, I mixed it up with pyrrol scarlet and phthalo blue (green shade) — also found in the Essentials set! It really is essential in my book!
Supplies
Note that these are my affiliate links so if you make a purchase by clicking the link below I'll receive a small commission at no charge to you — thank you!