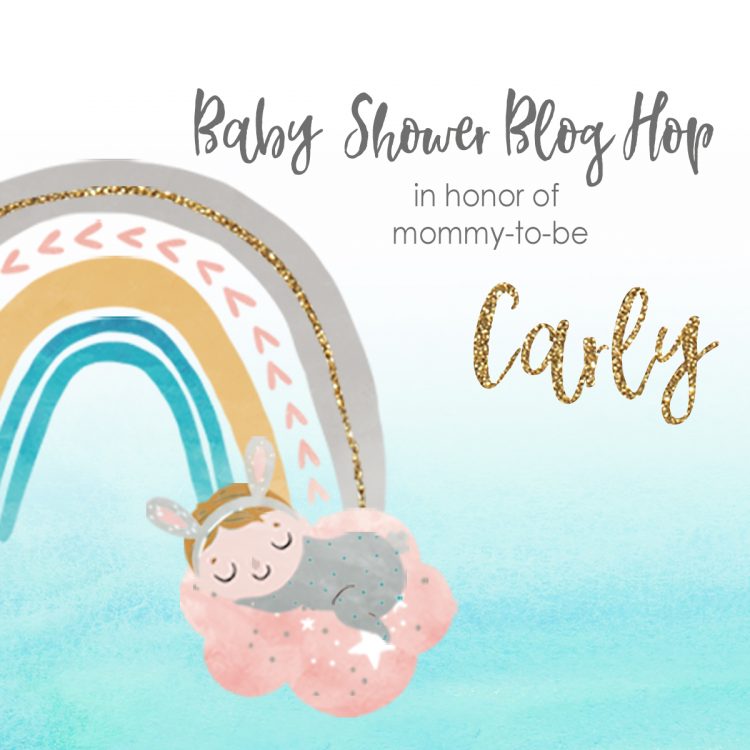 My fellow EH Ambassador Carly Tee Minner is having a baby and we're throwing her a virtual shower! Hip hip hooray!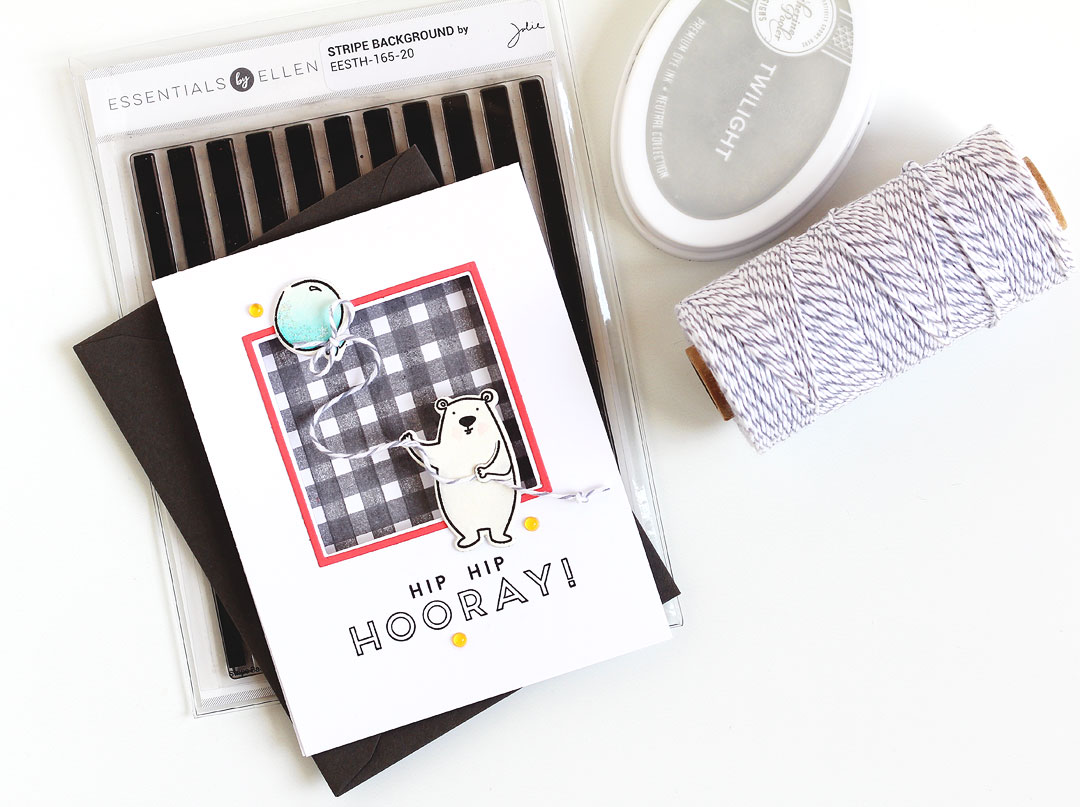 Carly picked the sweetest clean and simple color scheme of white and gray with bits of color for their upcoming baby boy and I just had to use that for my card.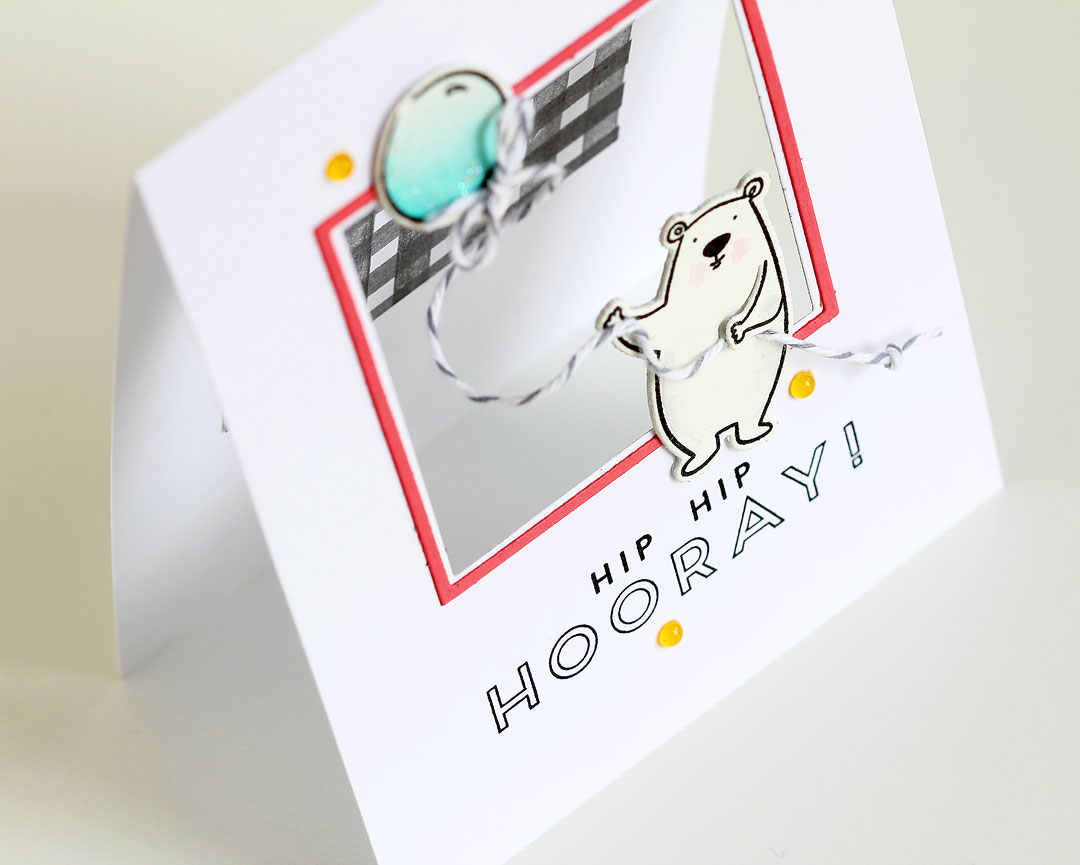 I started off by stamping up some gingham with the Striped Background. I just stamped first in one direction, then rotated it and presto! Gingham! Love how classy it looks in soft gray.
Then I die cut a window on the front of the card with the Essential Squares, cut that gray gingham into a slightly bigger square, and adhered it to the inside of the card. Then I used another square to make the coral frame. It's hip to be square I tell ya!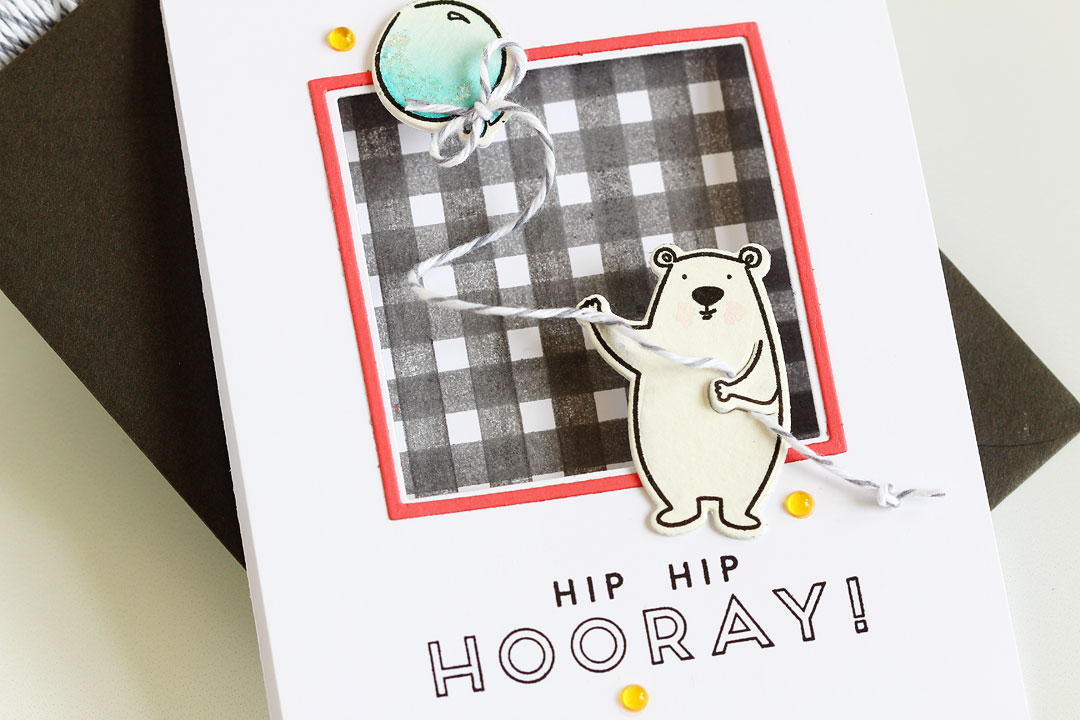 To finish off the card, I stamped the cute baby bear from Bear Ware 4 and die cut him 3 times, then layered 'em together. This way he'd be nice and sturdy when opening the card.
I did the same thing with the balloon from Everyday Doodles after coloring it aqua. Did you all know you can get the most glorious aqua color by mixing phthalo blue and French ultramarine with a touch of hansa yellow light? All three colors are found in the Daniel Smith Essentials set. I added a little shading to the bear by mixing phthalo blue with pyrrol scarlet to make a gray, and then quinacridone rose and pyrrol scarlet diluted with lotsa water for his cheeks.
And then! To finish off the card I just HAD to chop off the string that's on the balloon image and replace it with twine! Yep, had to be done!
Hop On!
Your next stop on the hop is my girl Julie! Just wait 'til ya see what she's made! Here's the full list in case you're just now joining us:
Supplies
Note that these are my affiliate links so if you make a purchase by clicking the link below I'll receive a small commission at no charge to you — thank you!
Congratulations, Carly!! So happy for you!! xoxo