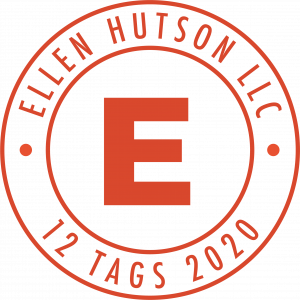 Welcome back to Day 2 of the Ellen Hutson 12 Tags of Christmas. I'll be playing along all 12 days and I sure hope you'll join us — there are prizes to be had, woo hoo! Find out all about it right HERE on the Ellen Hutson blog.
---
Today I'm joining Ardyth with her carol of Little Drummer Boy.
I was a little stumped at first as to what to use since I have no drum…or boy stamps. Then I heard the lyric "Our finest gifts we bring" and I thought AH HA! I have lotsa gift stamps!
So I busted out this whole stack of gifts from Bear Wear 5 and went to town!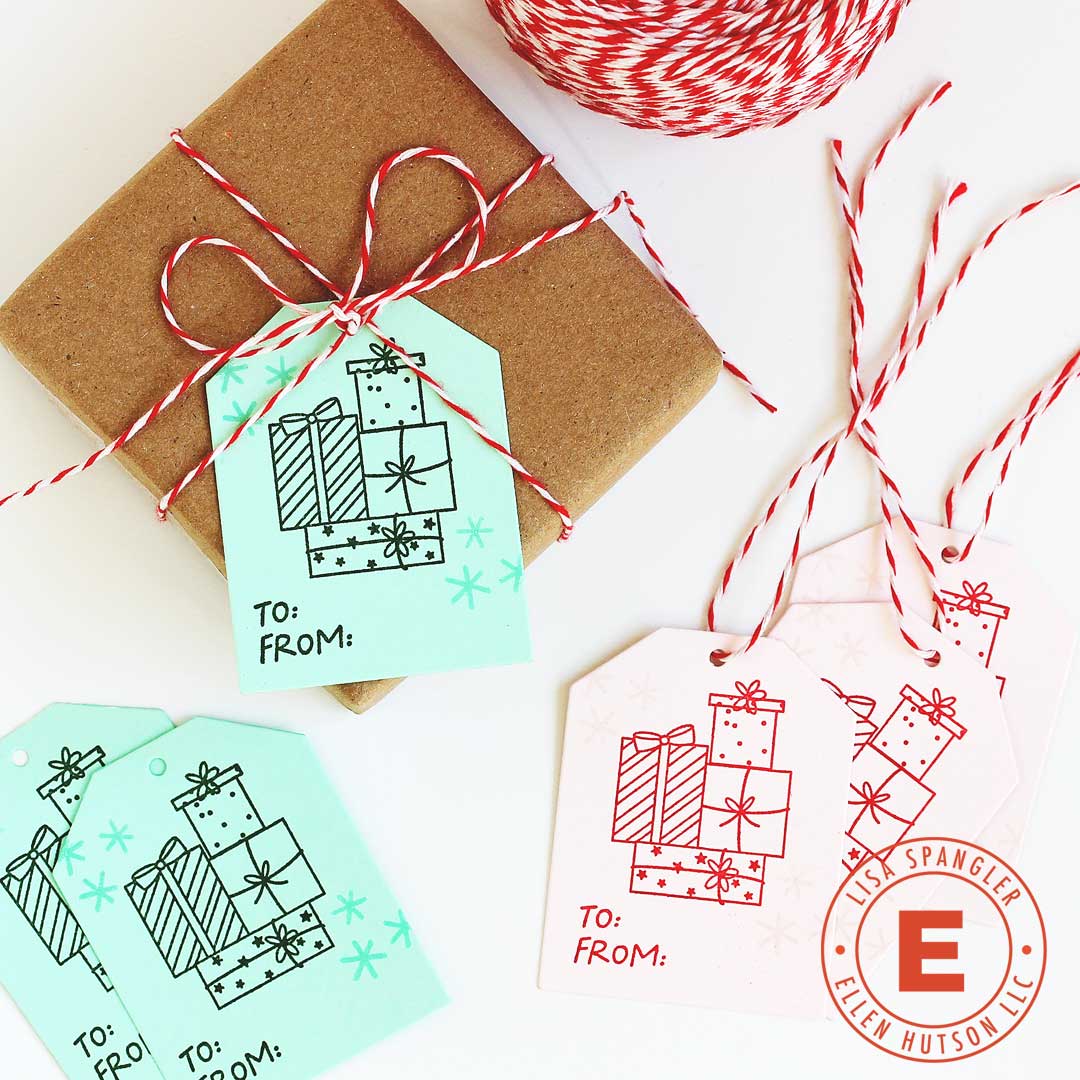 I wanted to keep them on the clean and simple side so that the gifts would really shine, but it needed a little something. So I added some sparkles and embossed them — yay for all the sparkly things at Christmas!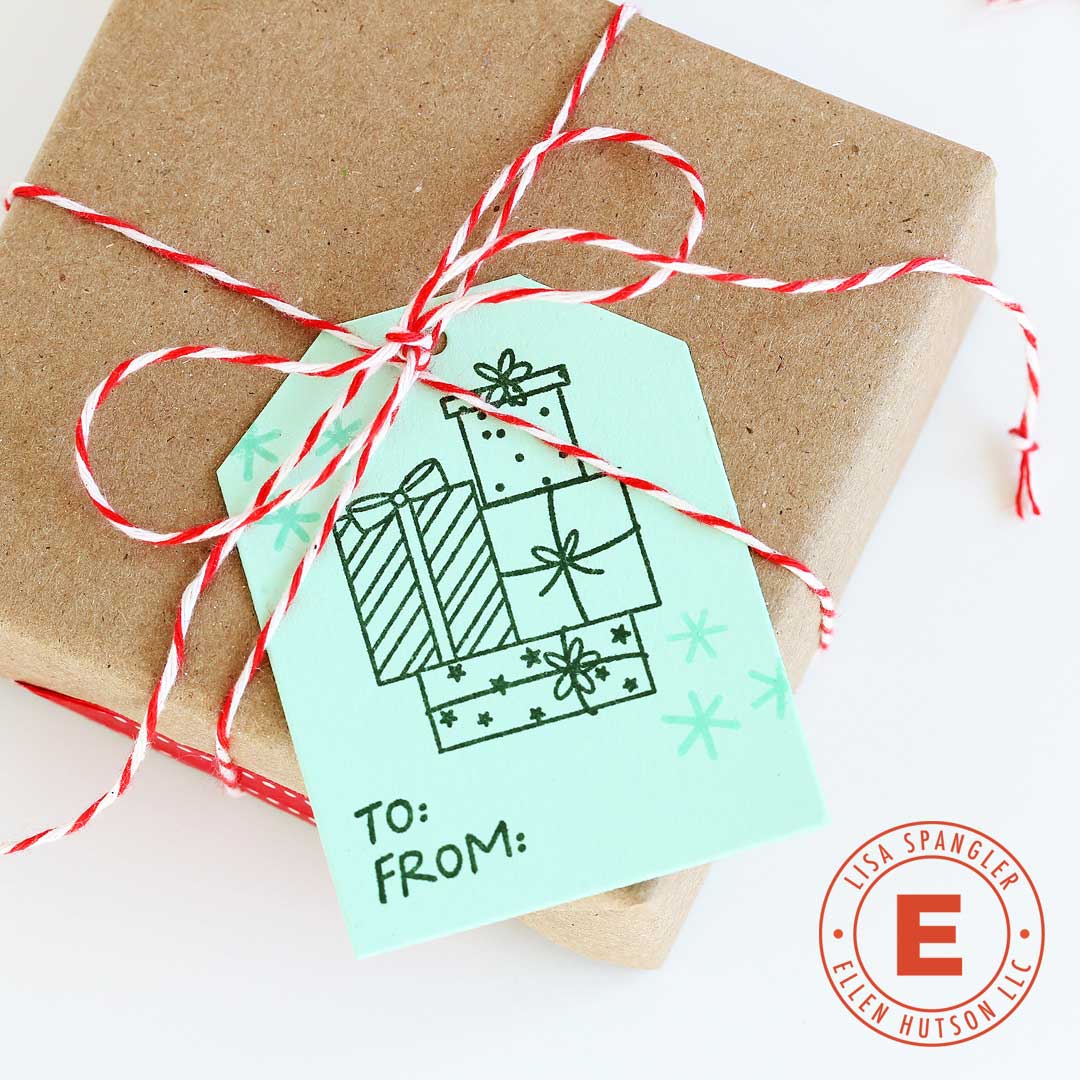 These would be so easy to make in multiples, y'all! Rum pum pum pum!
Supplies
Note that these are my affiliate links so if you make a purchase by clicking the link below I'll receive a small commission at no charge to you — thank you!
First off, the EBE Shipping Tags Die! This die is the best for makin' tags — it cuts out FOUR all at once!
Now here's the rest:
See you tomorrow for Day 3!