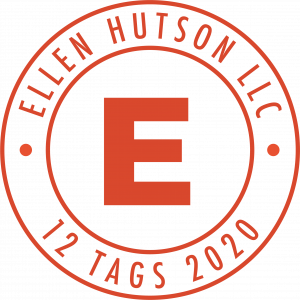 Welcome back to Day 3 of the Ellen Hutson 12 Tags of Christmas — Santa Claus is coming to town today! Yay!
---
Here comes Santa Claus, here comes Santa Claus right down Santa Claus Lane
Vixen and Blitzen and all his reindeer pullin' on the reins
Bells are ringin', children singin', all is merry and bright
So hang your stockings and say your prayers 'cause Santa Claus comes tonight…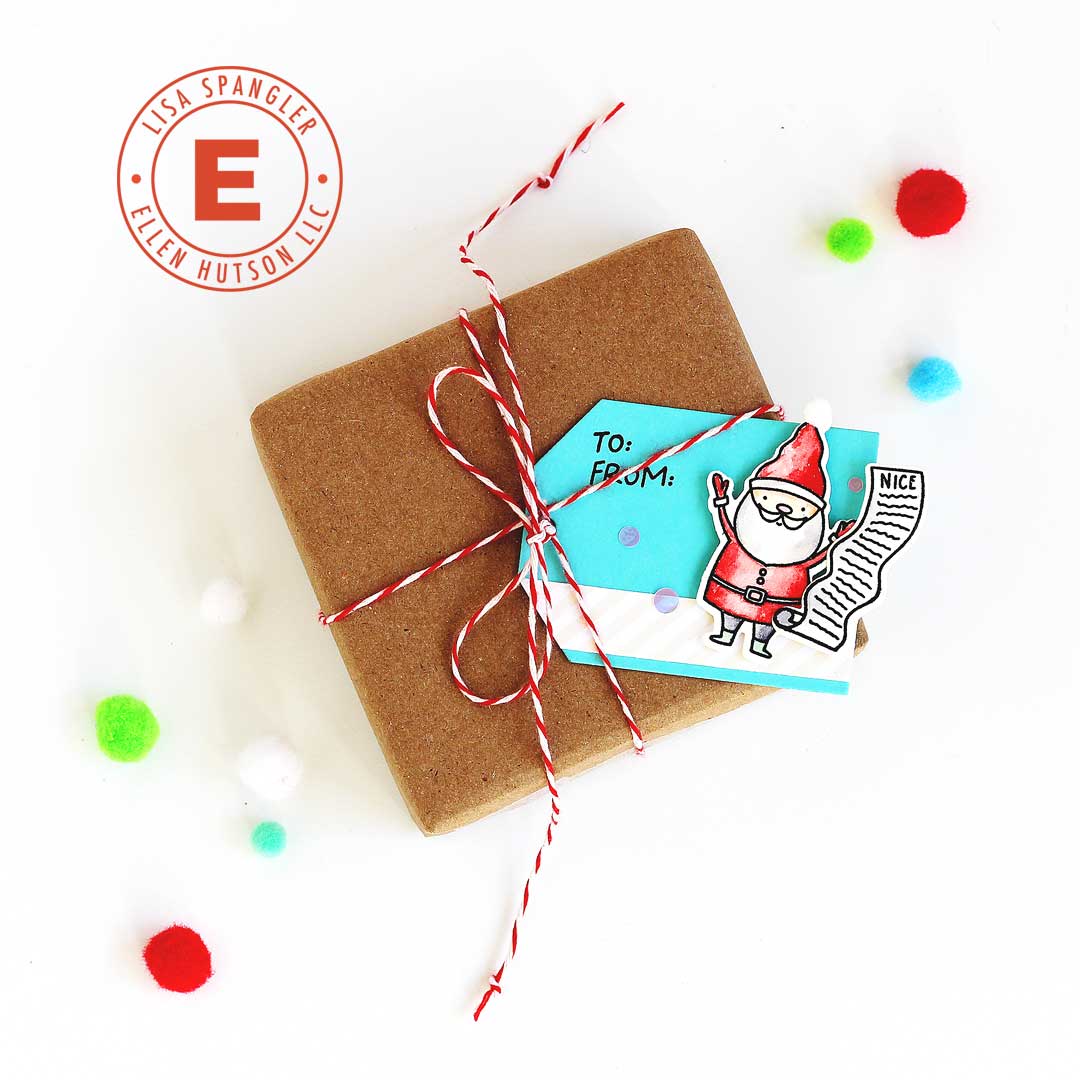 I just love this lil Santa from the Santa's List set! Here I colored him with Daniel Smith pyrrol red — stay tuned for Day 4 when I'll have a whole post about Christmas watercolors on the Ellen Hutson blog!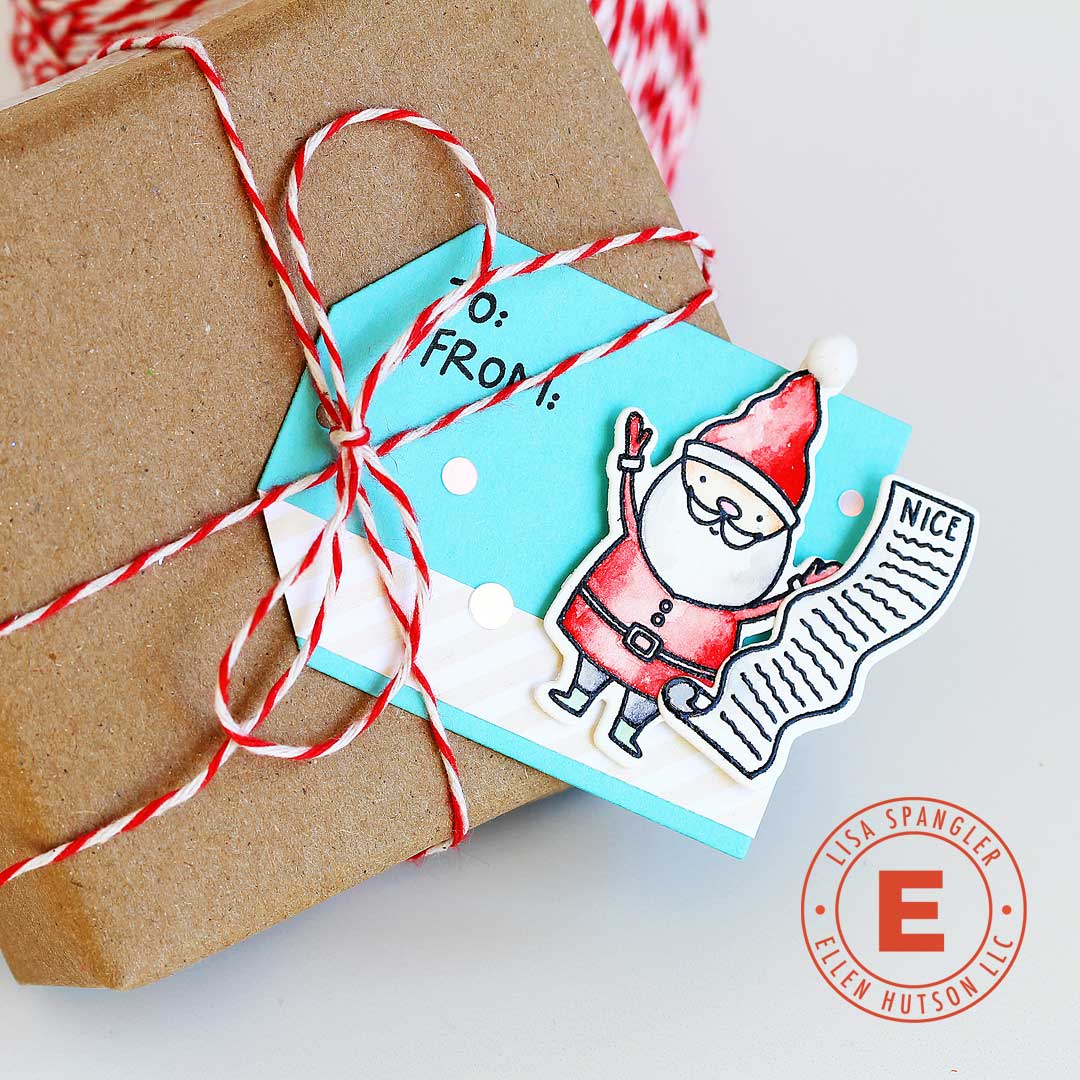 I couldn't resist adding a pom pom to Santa's hat! Doesn't he look merry? :)
Be sure to check out post over on the Ellen Hutson Blog to see what Therese has made! And don't forget, if you join in the fun and make a tag you could win you a $100 shopping spree at ellenhutson.com. Link up your tag on THIS POST AT EH to enter!
But that's not the only Christmas treat this year … remember to leave a little love for your fellow crafter each day – by commenting on their posts here on the blog – and you'll be automatically entered into a drawing for one of three $25 gift codes to our store!
Supplies
Note that these are my affiliate links so if you make a purchase by clicking the link below I'll receive a small commission at no charge to you — thank you!
First off, the EBE Shipping Tags Die! This die is the best for makin' tags — it cuts out FOUR all at once!
Now for the rest: