Masculine birthday cards used to give me a hard time, but now I go for a clean and simple card and use them to practice techniques!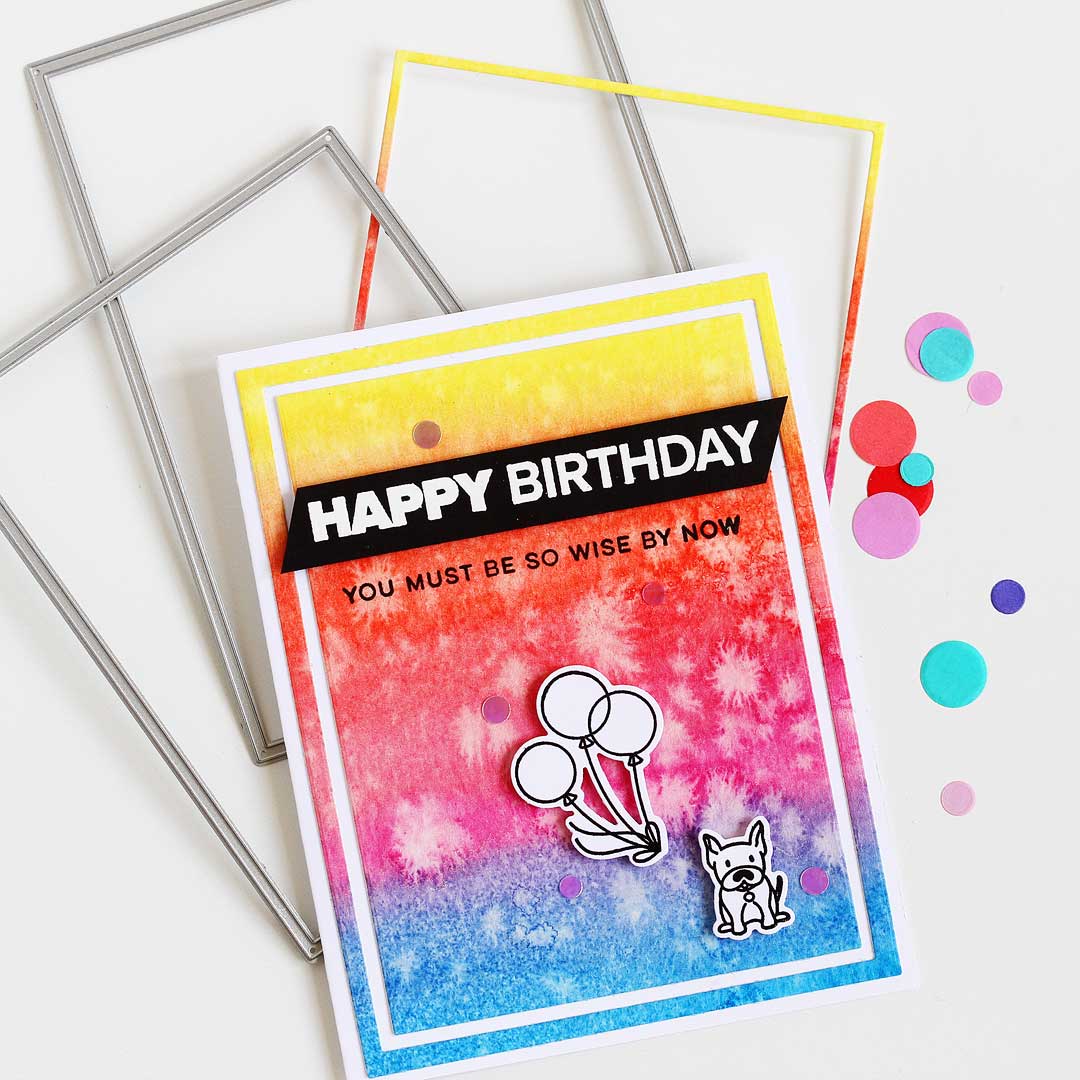 For this card I did a super easy technique that I always forget about — and that's splattering a watercolor wash with clean water. I love the look this gives!
And with no need to get any hard to find fancy equipment this is my kinda technique! OH YES!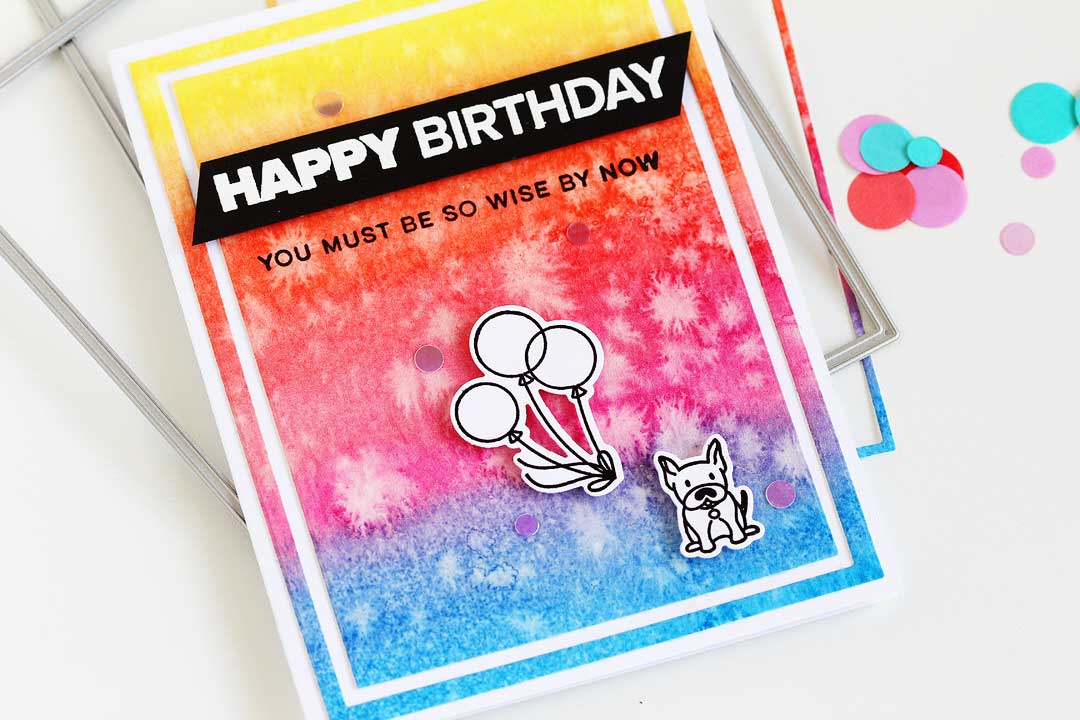 The only tricky bit is to do your splatters while the paint is still drying — but not while it's too wet. Just like Godilocks, it has to be juuuuuust right. Too soon and your splatters just puddle up. Too late and nothing happens! Doh.
The trickiest bit is that timing changes based on humidity and temperature — there's no set amount of time to wait before splattering. My strategy is to do some little splatters first and see what it does! If the magic starts happening then I go for it — if not I wait about 15 seconds and try again.
Here are a few more details about the card:
Since the background is so colorful I opted to keep the lil dog and balloons from the Good Times set uncolored. I love how this looks with the splatters!
The Essential Rectangles add such a classy detail to the card! I kept the cut out frames for use on another project, too!
That "you must be so wise by now" sentiment from the
I used the colors in the Daniel Smith Essentials set — pro tip: mix the Hansa yellow light and new gamboge together to form a deeper yellow, and use the BIGGEST brush ya got for a smooth gradient.
Supplies
Note that these are my affiliate links so if you make a purchase by clicking the link below I'll receive a small commission at no charge to you — thank you!
Let me know if you give this technique a try — I'd love to see! — Lisa