Hi, friends! Santa brought me some new brushes for Christmas and I couldn't wait to give them a try! I also needed some thank you cards, stat! So I decided to play with the brushes and make some backgrounds, then turn them into cards.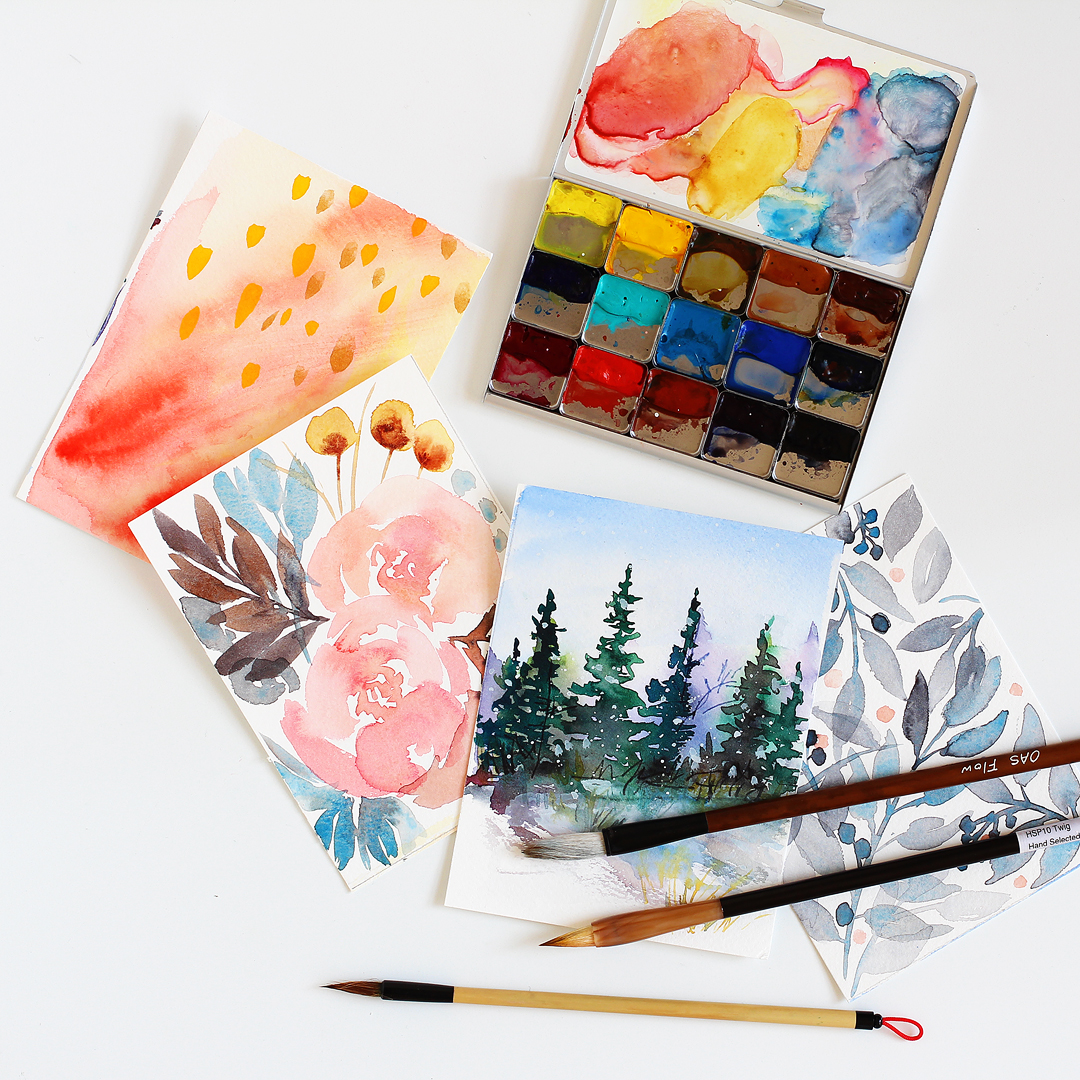 I used a full sheet of 9×12″ watercolor paper and lightly drew lines with a pencil to mark them at 4.5″ x 6″ so that I could have 4 areas to work on. I used Stonehenge cold press aqua for this but any watercolor paper will do — it's just for practice and FUN!
Just have to say that I love that you can get 4 cards out of one sheet this way!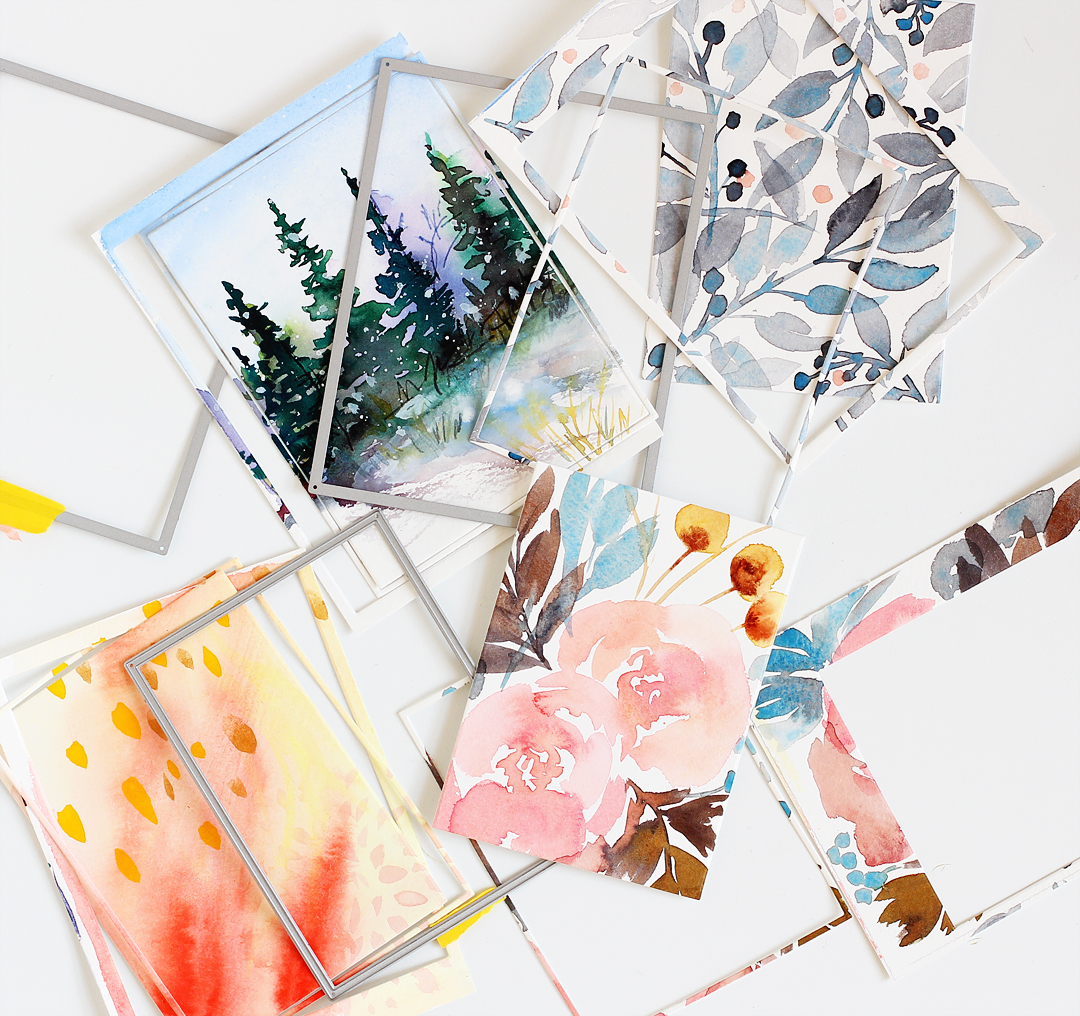 Then I got out my Essential Rectangles dies so that I could easily trim the background panels to fit on a card — it also let me crop out some parts I didn't quite like!
Then it was just a matter of adding the thank you sentiments.
Here's a closer look at the cards, starting with my favorite winter floral themed one:
This one has the thanks heat embossed with brass powder — I think it looks pretty classy!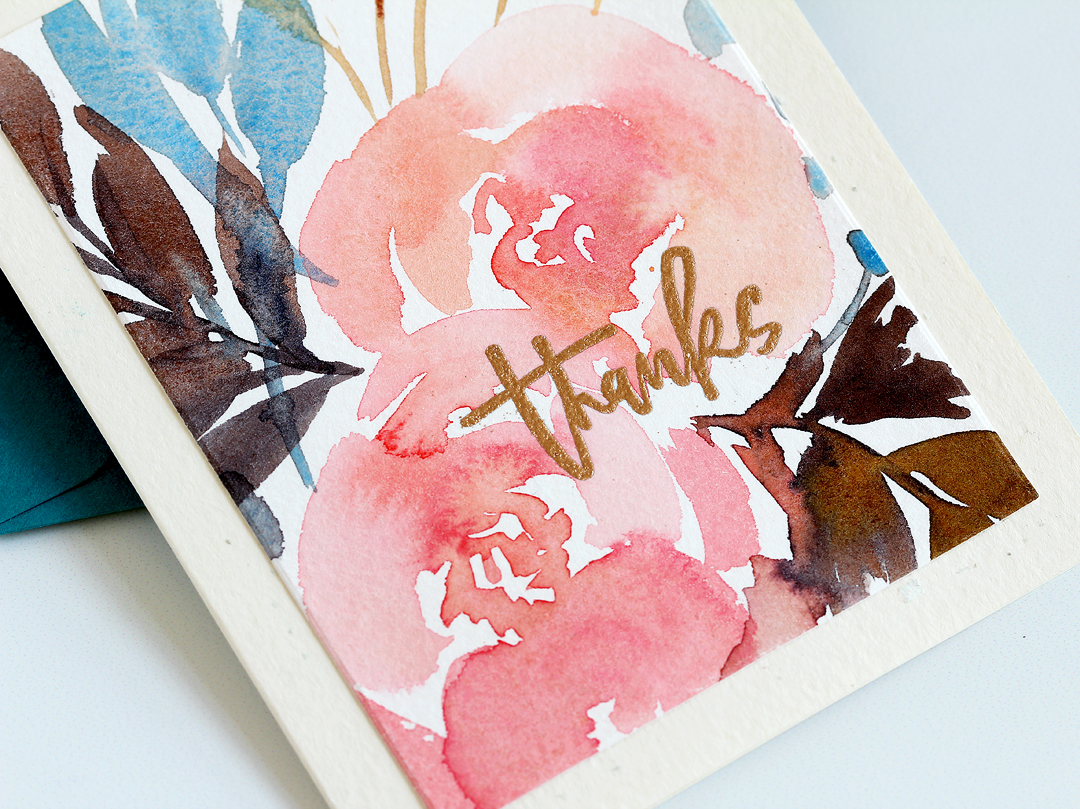 One note — to get that lovely peachy tone I mixed Daniel Smith organic vermillion with raw sienna and a touch of quinacridone rose — just love this color! I really struggled with it when I first started out watercoloring.
Next up, a Big Scripty thanks!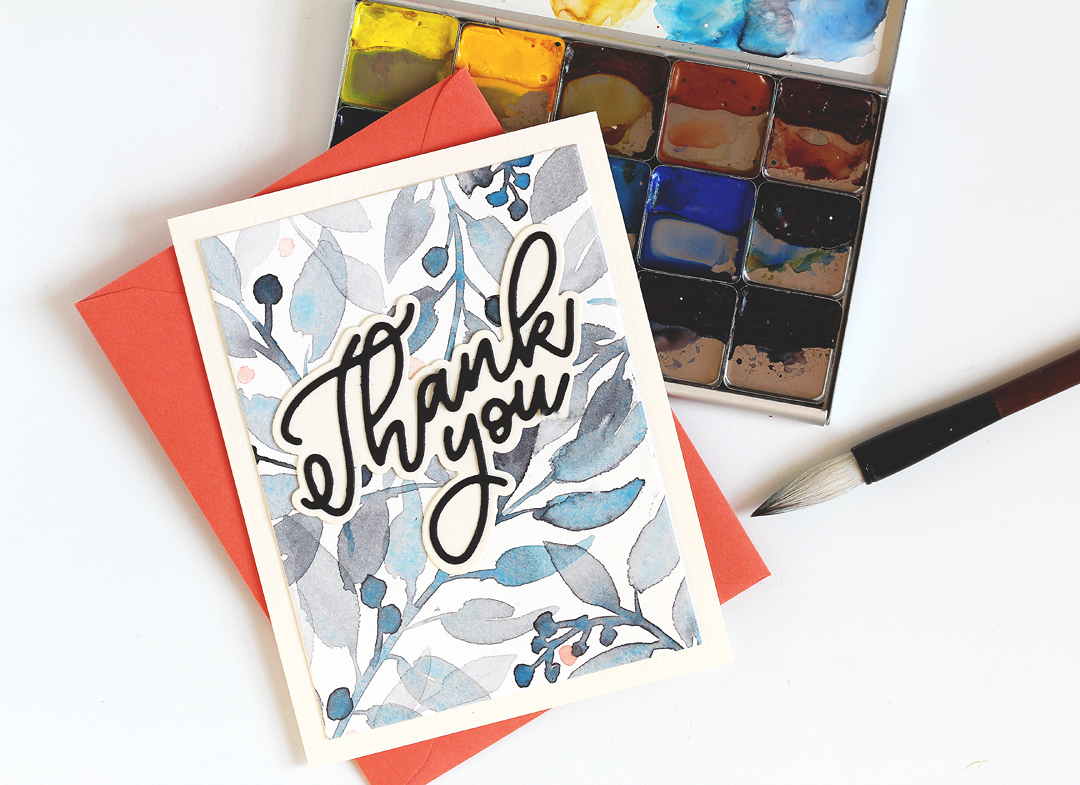 That Daniel Smith cerulean blue mixed with neutral tint really shines here — love all that granulation!
Last but not least, some pines with a window: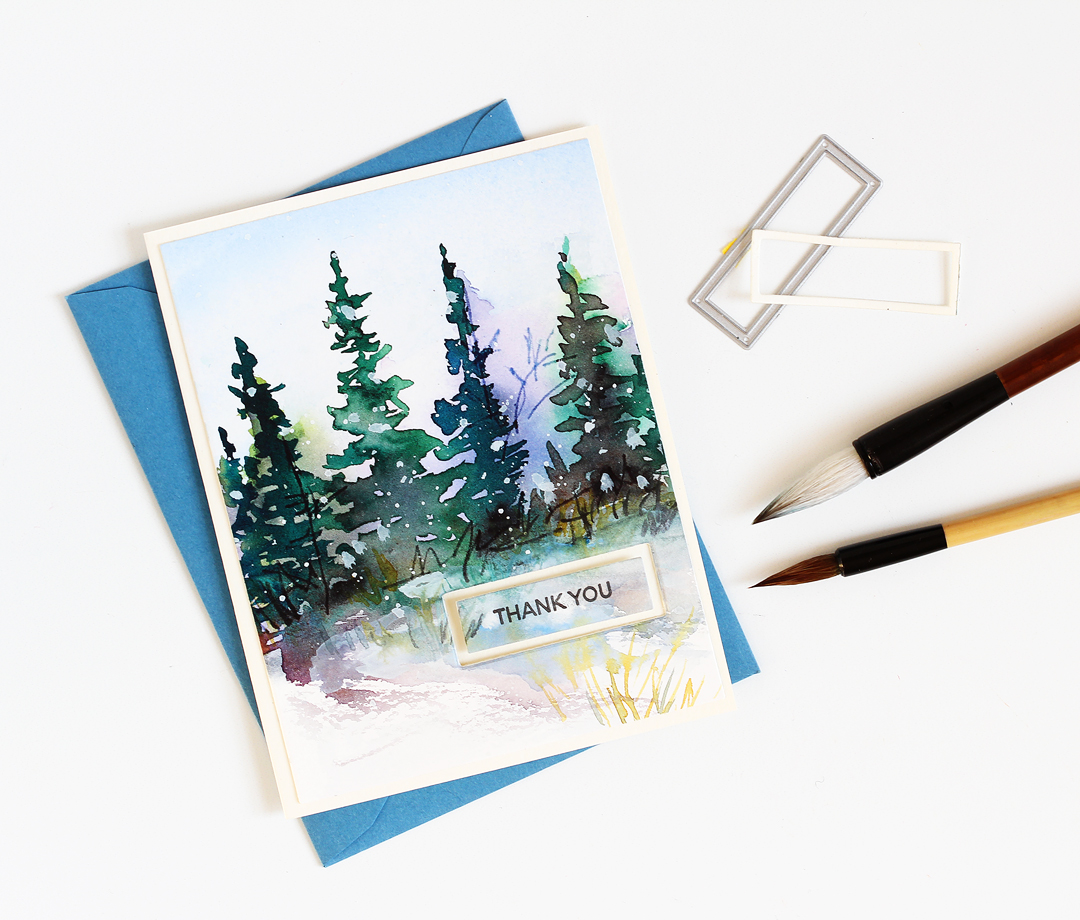 The sentiment is actually added on the inside of the card for a fun detail: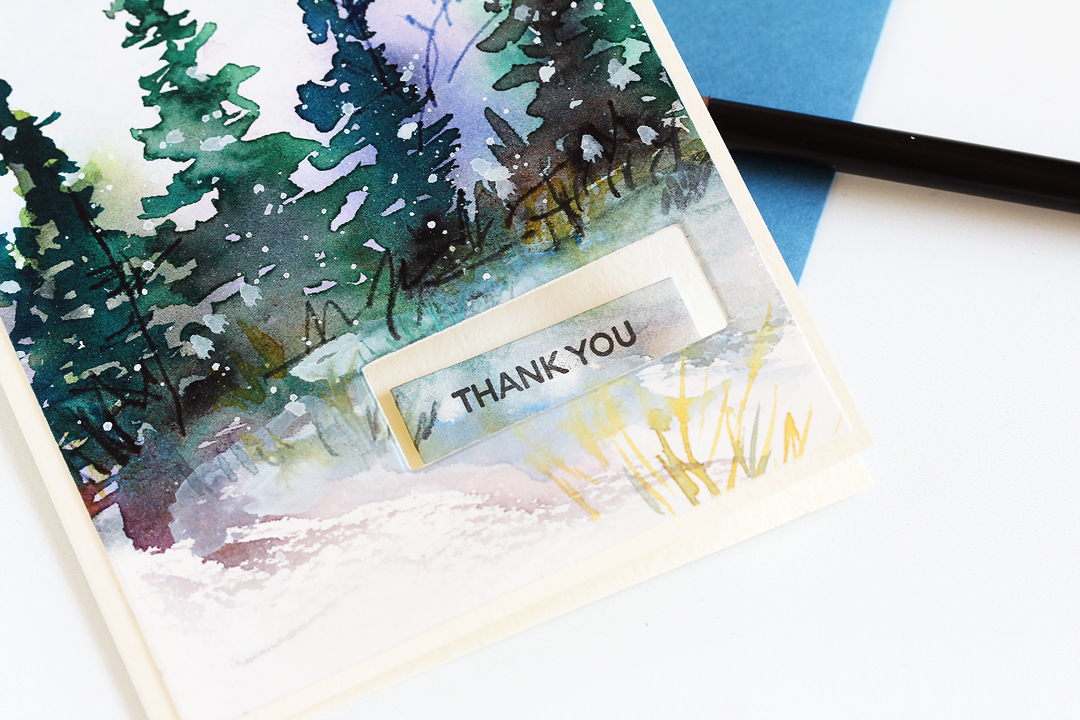 I thought about adding some sequins or other embellishments to these but in the end I decided to keep 'em clean and simple.
So which is your favorite? I'd love to hear!
Let me know if you have any questions in the comments below.
Supplies
Note that these are my affiliate links so if you make a purchase by clicking the link below I'll receive a small commission at no charge to you — thank you!
Before I go I just wanted to add a big note of THANKS to all of YOU for all of your kind comments this year — they really do mean the world to me! — xoxo, Lisa