My friends at Hero Arts are doing a fundraiser to support Ukraine and I had to join in. 100% of the net profits will be donated to the Ukrainian Red Cross. Find out more on the blog. 💛💙
This is the Giving Sunflower digital download and I printed it on kraft paper and then had some therapeutic coloring time — something about coloring is so relaxing.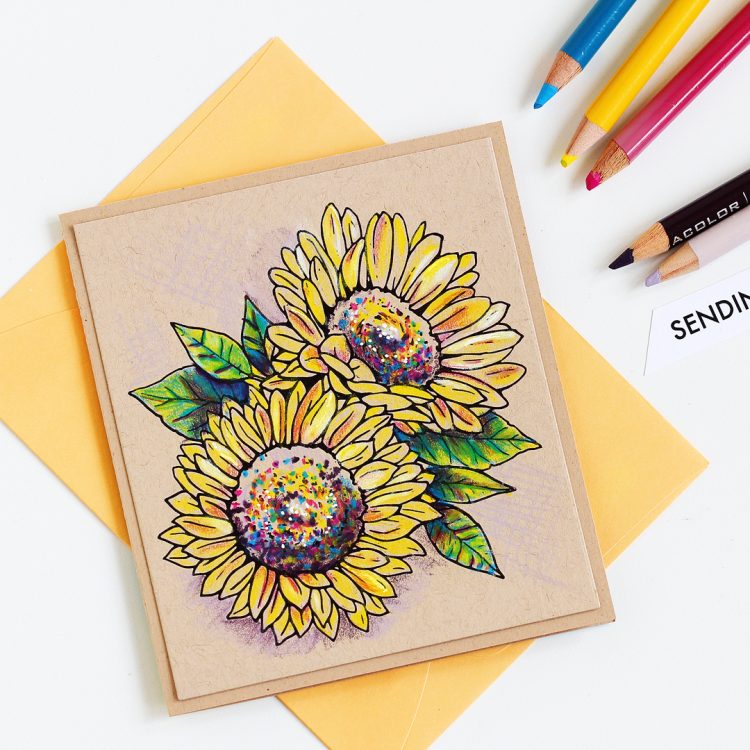 I challenged myself to use 3 primaries and 2 purples — color theory y'all! I used Prismacolor canary yellow, process red, and true blue plus grayed lavender and black grape. It was cool to see the colors mixing on the paper.
Also! If you're looking for sunflower coloring tips, my friend Sandy did a whole week on sunflowers — check them out HERE!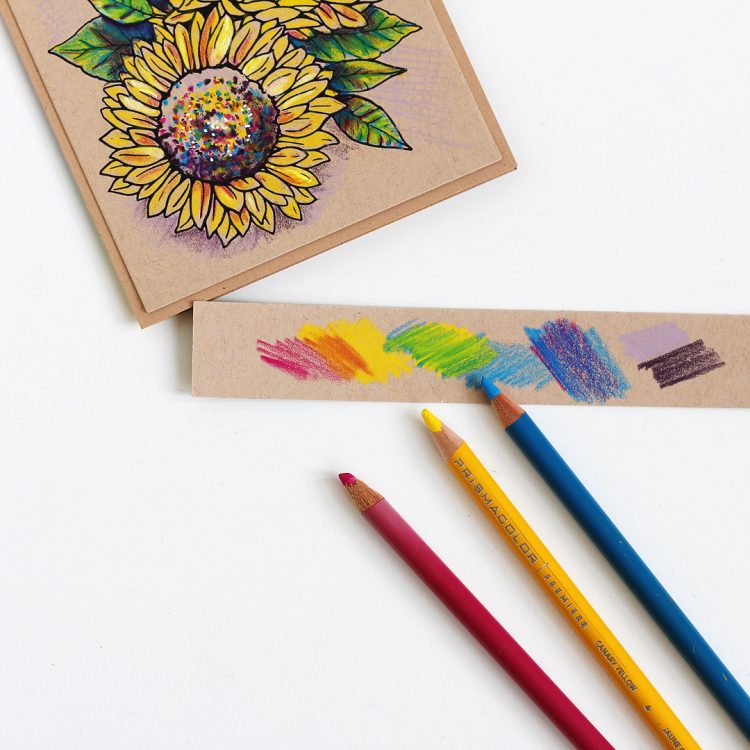 And a printer tip: my printer can get super finicky about thicker cardstock, so I printed the sunflowers out on regular printer paper, then taped some kraft paper to it and ran it through again. Voila! 🌻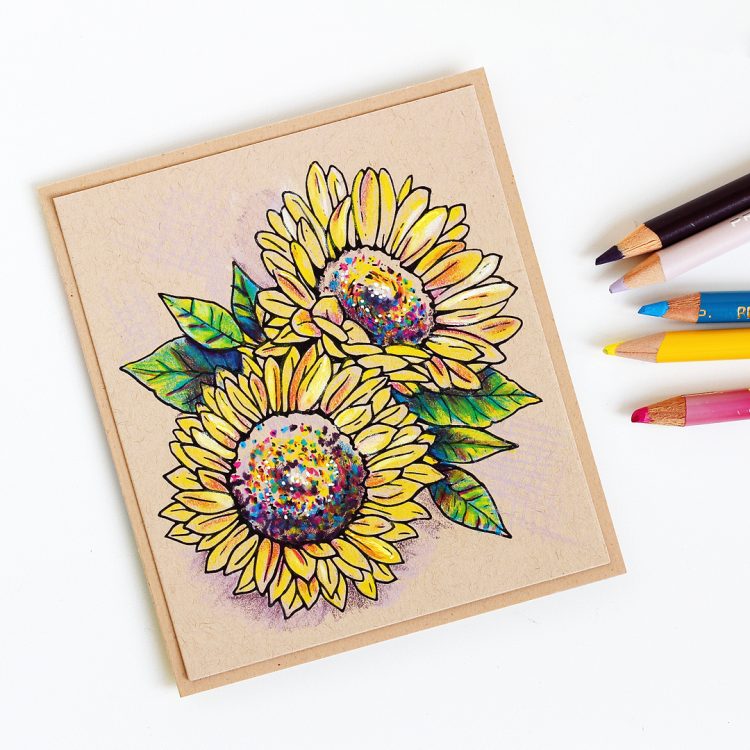 Thanks so much for doing this, Hero Arts! Let's hope this war ends soon. My thoughts and prayers to the Ukrainian people. — xoxo Lisa