Hi all! How's your weekend going? Ours has been so much fun so far: I went for a run this morning, cleaned the closet and got a bunch of old clothes ready to donate, then we went to lunch (Indian, yum!), then grocery shopping, then J got a haircut (he looks so nice!), went to Michael's (got the Martha alpha punch I've been drooling over for 30% off, score!), then we ran into an old friend (hi Donna!), came home and washed clothes. And then? We upgraded our blogs.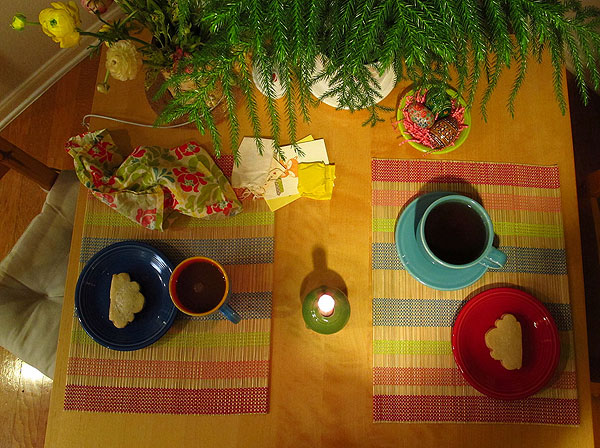 Oh and, it was sunny and in the 90's. What a great spring day. (Sorry there, family living in cold, damp, wintery Ohio — ha ha ha! :)
The only low point? We ate the last cookies that Mon sent. Darn.
(Thanks again, Mon!)
Hugs,