Hi all! How are you this Friday? Do you have any fun weekend plans?
I had a day off, got caught up on cleaning and laundry and had time to make a little surprise card for J.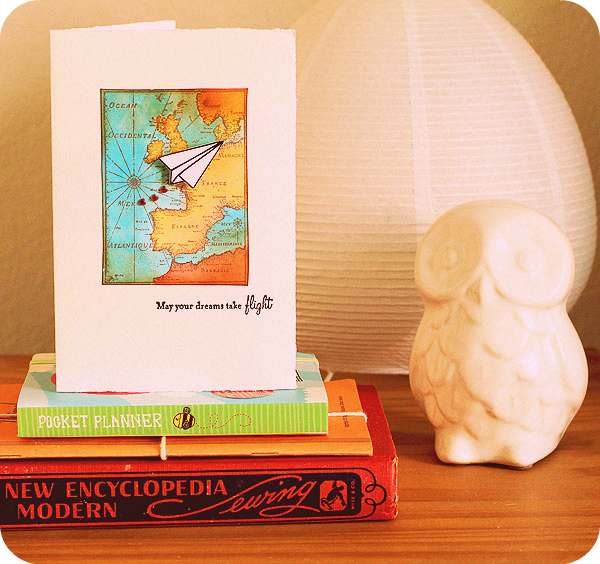 He's starting a new endeavor on Monday and I wanted to wish him well. :)
I took this photo on my nightstand (a place I'd never taken a card photo before) just as the sun was going down AND it started to rain — super funky light! It looks kinda 60's-ish, don't you think?
Here's a little closeup — the little trail coming out of the paper airplane is actually tiny heart shaped gems from A Muse. Love them so much! They add just the right amount of bling. The message is also from A Muse.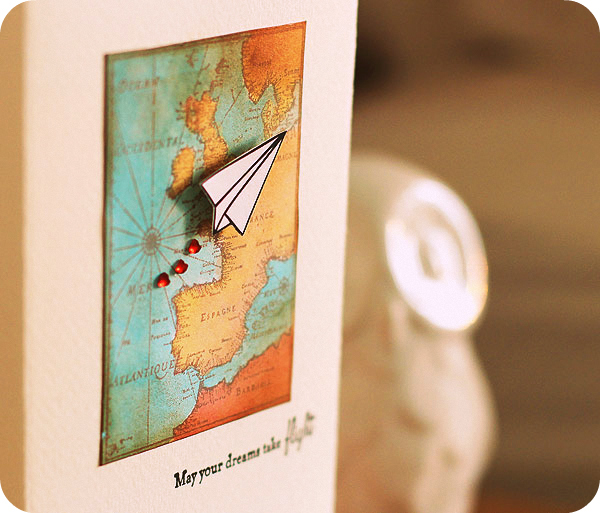 The map background stamp is an oldie but goodie from Hero Arts. I used my Crayola watercolors to color it, then added some vintage photo ink for a little distress action. And the plane? It's one that I made in Illustrator a while back. (Feel free to download it in and play!)
I happened to have mine leftover from when I wrote the first Card Photography Tutorial on light, location, and white balance and couldn't let it go to waste. (There's a printable card with the airplane in the tutorial.)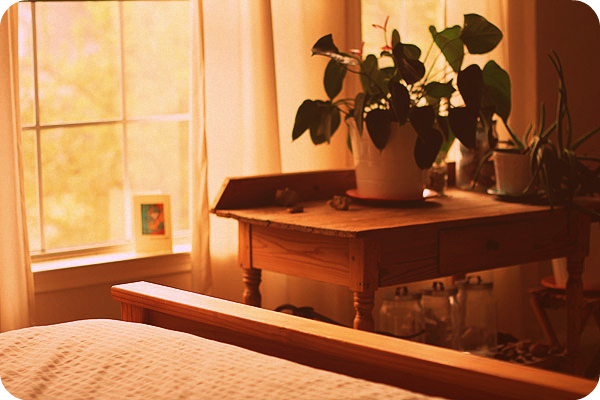 Here's another look at the card and the funky light. Really weird, isn't it? I was hoping we wouldn't have a tornado or some other bad weather! Luckily we didn't. Whew! But unluckily it stopped raining really fast — and we're in a major drought. Boo!
And! I linked this card over at CAS-ual Fridays. Love Clean And Simple cards so much! This week's challenge is to add bling to your CAS project. Clean, Simple and Bling! What could be better?
Hope you have a great weekend, and sure hope you'll have time to join me in the very tutorial in the Card Photography Series!
Hugs,