Hey you guys, how's it going? Sure hope you've been having a good week! Me? Well, I've been going a little crazy! (Okay, MORE than a little crazy, ha! Feels like I've been drowning and now I'm finally coming up for air.)
You see, as a designer for Hero Arts we work on releases ahead of time — and right now we're working on four BIG things, some of which you'll see soon and some you won't see until the Craft and Hobby Association trade show in a few weeks. Can't say much, but it's some really cool stuff! Sometimes it's really super hard to keep it all in!
Like when I made this card — way back in March. Yep, March! Crazy to get in the swimming mood when there was still snow on the ground, ha ha ha!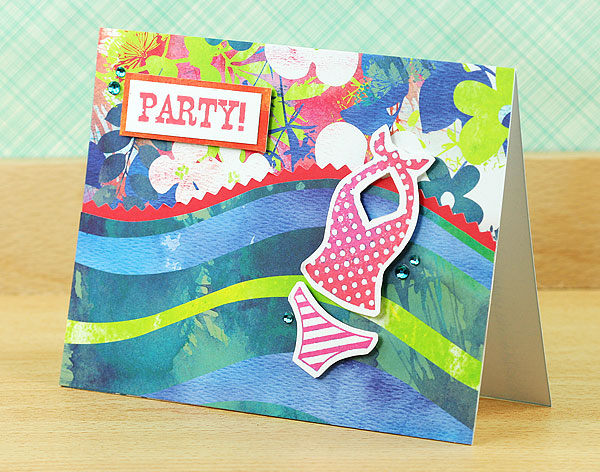 But now it's July and boy oh boy could I use a swim! Yeah! (It's been over 100 F here for a while now!)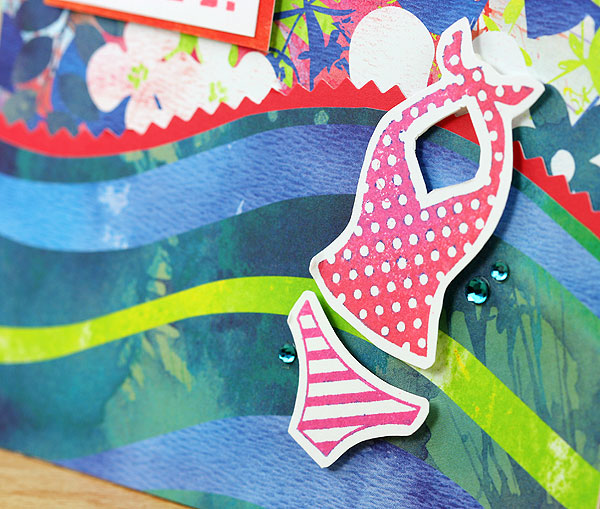 Wanted to share a little bit about how I stamped the swimsuit because it kinda happened by accident.
First I stamped it in navy, but then I decided it didn't pop enough against the background — love this paper so much — how cool is that watercolor paper texture? brilliant, I say! — anyhow, then I decided to ink the top in pink + red and the bottoms in pink, but I forgot to clean off the navy first. So it left those little bits of color behind when I stamped it again — neato! Yay for happy accidents! Have you had any lately?
Supplies: Stamps and papers all from the Hero Arts and BasicGrey Lauderdale line. Inks are Momento redbud, lady bug and Paris dusk by Tsukineko. I trimmed the red paper with Fiskars pinking shears.
And! This card was used in the Hero Arts July Contest announcement — sure hope you can join in the fun!
Do you have any fun weekend plans? I'd love to hear! Right now all I can think about is recovering from this crazy week, ha!
Off to make some coffee and get caught up,