Hey you guys! I've got a whole lotta happy to share today — Hero Arts and Studio Calico are having a blog hop to celebrate the launch of their new partnership! What, you haven't heard?!? Well, Hero Arts is going to make Studio Calico's exclusive clear stamps for their popular monthly kit programs. Woo! That makes me happy!
Here's a little peek at the card I did for the hop: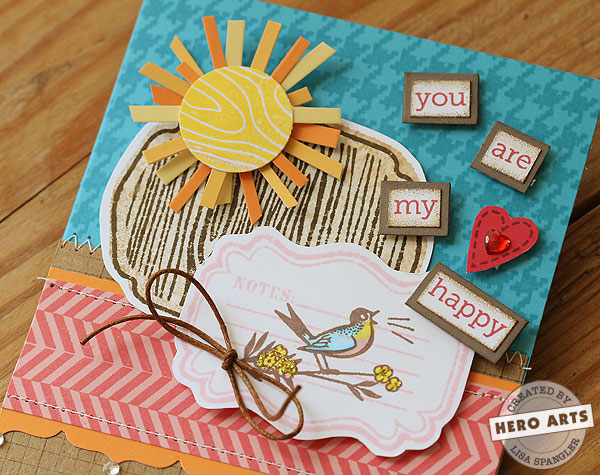 GAH! Love these stamps so much! The bird! The woodgrain! And did I mention the woodgrain? :)
Now, want see the rest of the card? And best of all, have a chance to win FIVE of the new clear stamps? Well then head on over to the Hero Arts blog and join the hop!
BIG note: I love hearing from you, but just know that you have to leave a comment over in the official hop for it to count towards today's giveaway. BUT! I'll be back HERE tomorrow with another card as part of the official hop, yah!
Happy hopping,