Hi! Have you heard the happy news? Jennifer and Ken McGuire have a new baby, Lila! A bunch of us decided to make a ton of cards to welcome her into the world over here at Jana's blog — and you can even join in the fun too if you like! (Check it out.)
Here's the card I made: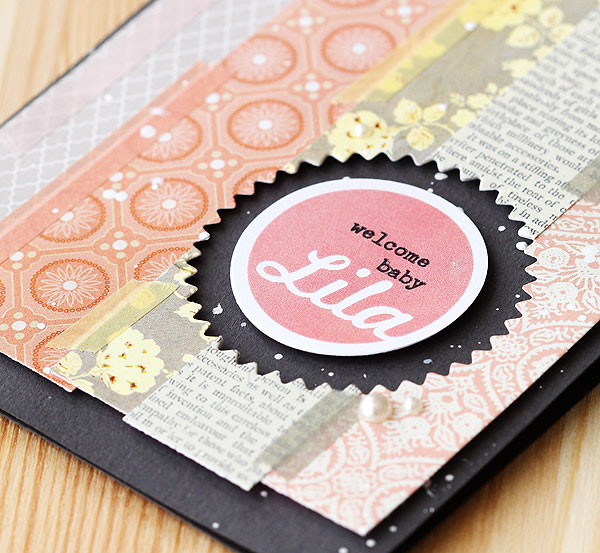 None of the baby stamps that I have felt exactly right, so I decided to stick to patterned paper for this card. That's right, no stamping! (Can you believe it?)
I had fun using my typewriter on a background that I made in photoshop — something about the old + new appeals to me, ha! And of course I had to add a little washi tape.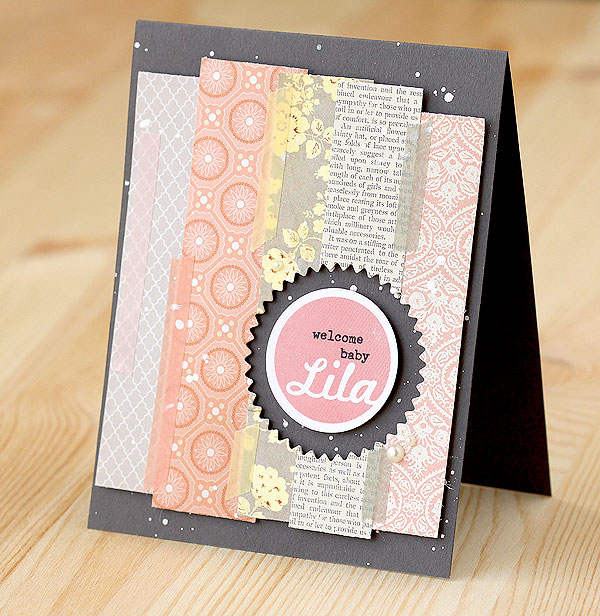 Resources:
Congratulations and big big hugs to the whole McGuire family! So happy for you all. Welcome to the world sweet Lila!
And, thanks so much to Jana for hosting the cards and to Kristina for making the awesome banner! Hugs!
Off to check out the cards,