Did you know that you can pleat washi tape? I tried it for the first time yesterday and I'm definitely going to to try it again! Check it out!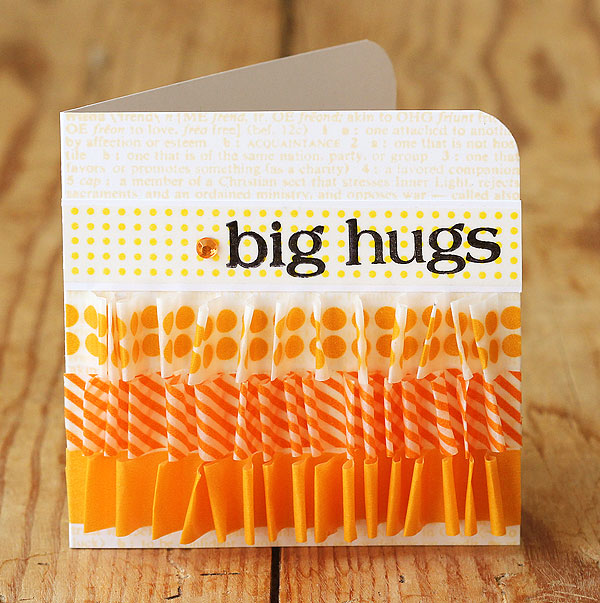 Thanks so much to the Studio Calico Washi Workshop for this awesome idea. Anyone reading this in class with me? Let me know so we can "meet" up. (Registration is now closed — sorry.)
And! I stamped the "big hugs" sentiment on washi tape — love how that turned out too! It was actually to hide a mistake — I wanted to stamp right on the card front but I botched it, oops. And another discovery: Archival Ink from Ranger stamps great on washi! yah!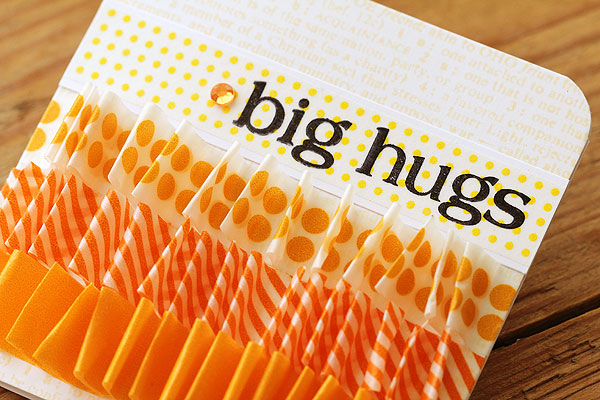 And! The tape is from Target — thanks so much to a sweet friend who sent some to me. (Our Targets only have the blue and red packs and she was so kind to send some to this orange lover.) Thank you thank you!
If you'd like to go in search of some, the tape in the office supply aisle and is only $4 for 4 rolls — awesome!
Supplies
Hugs,