Registration is open for the newest Online Card Classes interactive class – Stretch Your Stamps! This class shares techniques and tips for getting the most from many different stamp styles. Each day of class focuses on a certain type of stamp – background, collage, borders, etc – and shows 5 cards (and 2 videos) using them creatively. With 50+ card ideas and 20+ videos, you will be sure to look at your stamps in a whole new light.
In addition to the teachers Kristina Werner and Jennifer McGuire, there are many fabulous guests (including me!) and special appearances from stamp designers themselves, including Tim Holtz, Ali Edwards, Kim Hughes and Claudine Hellmuth.

Class runs from July 9 – 23. Hope to see you there! Head HERE for more information.
To enter the giveaway, just leave a comment here with something you love about summer! :)
I'll pick TWO lucky random winners on and announce them on Friday at noon CST — you have until then to comment. Ready, set, GO!
Update: random.org has spoken…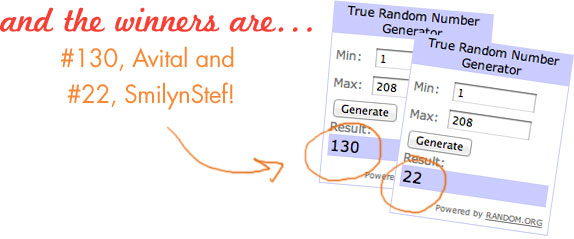 Yay, Avital and SmilynStef! See you in class! I think it's going to be super great, can't wait to see what all the instructors have come up with. I know that I'm having a blast playing with the stamps that Jennifer and Kristina picked, yah! :)
Happy summer, just loved reading all of your comments! And now I must go find a popsicle, yum.