Have you made your Father's Day cards yet? I did! Here's the one I made for J's dad, I call him…
…Washi Man!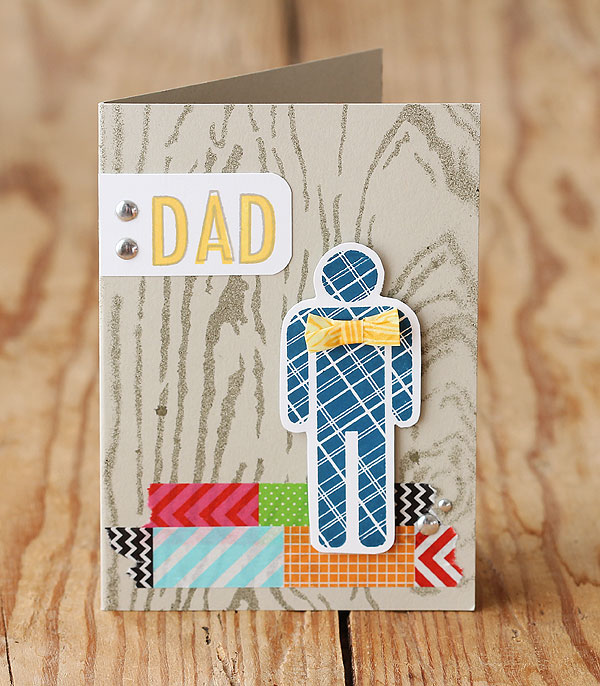 Yes, that's a washi bow tie, ha. Made out of woodgrain washi tape. I love woodgrain. And I think it's great for masculine cards — or well any card really. :)
I got the idea for making him after seeing Julie's "potty people" post, hee hee. This guy hadn't seen ink for a while, was totally time to remedy that!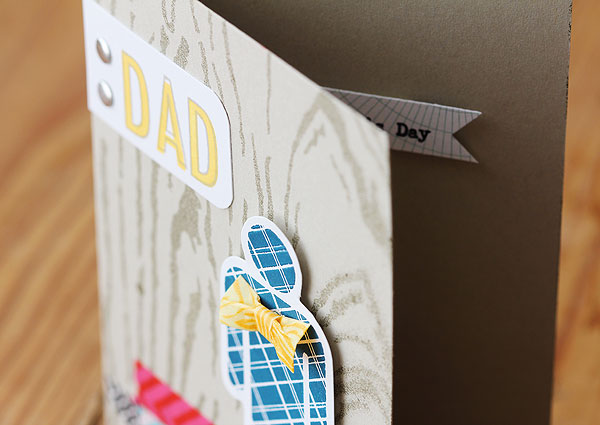 And the background? It's a woodgrain mask + Studio Calico Mister Huey's in barnwood (can't find barnwood anymore, but clay looks to be pretty close if you were wanting to try this.)
I made the "Dad" using the Hero Arts-Studio Calico Stepping Stone Alphabet — love how you can combine the solid + outline letters to get different colors! (I almost stamped it over since I got the outline of the "a" a bit high, and then I thought nah, because Washi Man doesn't mind.)
And of course, I had to finish it off with some more tape — this time good old Smash swatch tape.
And there you have it: Washi Man!
And the very best thing? I'm going to be home in Ohio for Father's Day — so I get to hand deliver this card, yay! (Not showing the card I made for my dad here since he reads my blog sometimes. Hi Dad!)
Supplies