Bet you thought this was going to be another NEON card, didn't you? Well, I still have plenty of those to share, ha! (And in case you need a fix, I've got one over on the Hero Arts blog today.)
Instead, I thought I'd share a card I made using the Studio Calico Starburst Background — this stamp just makes me happy. And I was thinking of all of *you* when I made it — because you all are my sunshine! Your comments always brighten my day.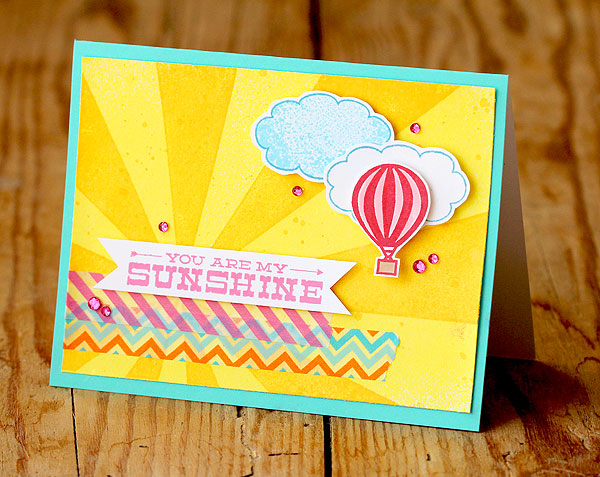 And! See those clouds? Well they're not really clouds! Nope. They are message bubbles from the Studio Calico Heyday Thoughts set.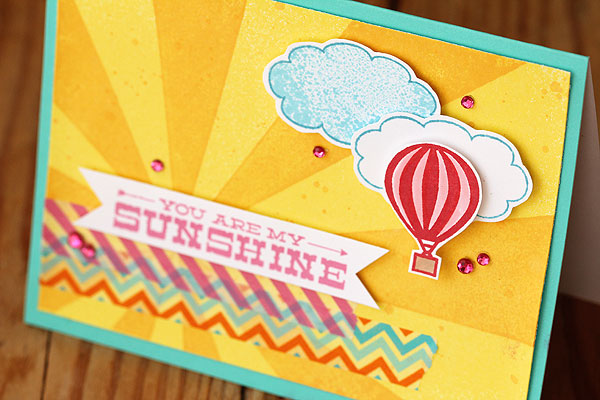 Love it that there's a solid bubble and an outline one and they fit together. Yay!
Hope you have a happy 4th of July weekend! Do you have any fun plans? I've got to work, but I'm hoping to take a break and go for a short hike.
Thanks so much for being my sunshine. Hugs!