Have you seen the new Clippings collection from BasicGrey? Love it, especially the guest check stamp in this set! Why? Because I have been wanting a guest check stamp for years and years ha ha! So glad that the designers at BasicGrey have included it in the Clippings collection. :)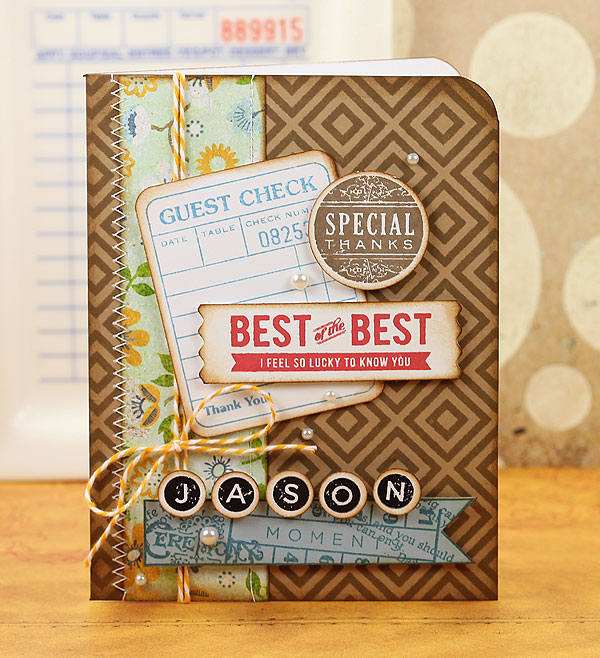 In fact, my friend Mon got me this guest check dish that's in the background of the photo from Fishs Eddy. I use it to hold my pins while sewing, and I smile everytime I see it — even when I've just stabbed myself with a pin. Ha.
So what do you do with a guest check stamp? Why, make a card for your sweetie to thank him for taking you out to dinner, of course! Or if you're friends with any foodies it would make a great card for them too. :)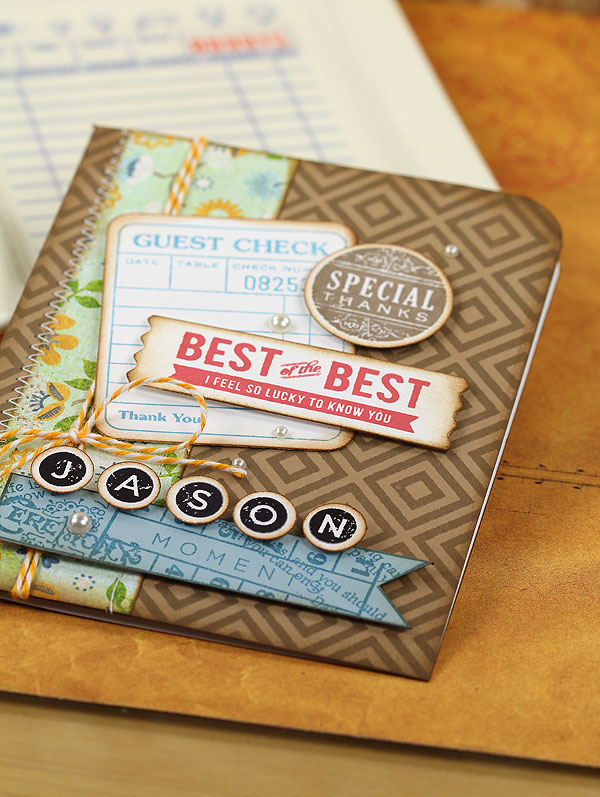 And I gotta say, I love this alphabet, too! And the background? Swoon. I think it's fast becoming a favorite. And if you need to make any masculine cards, the Clippings collection is a sure bet. Just ask Jason, he loved the card! (To thank him for taking me out to The Steeping Room last weekend, it was so good. Really needed that.)
Have you been out to eat anywhere fun lately? I'd love to hear! I  just had Tex-Mex at Chuy's with a friend for lunch today. Major YUM. Hey does this make me a foodie? Haha.
Supplies:
Have a great weekend, hopefully with a guest check involved! :)