Hi! You knew that I couldn't stay away from neon inks for long, right? Ha.
I made this card back when I first got my hands on the ink prototypes, just playing around to try and answer the question: what goes good with neon?
And while I think the answer is — what doesn't go great with neon! — it's true that some things go a little better with neon than others. Just a little, mind you. :)
So, this card shows some of what I like best: happy, summery colors and diamond gems!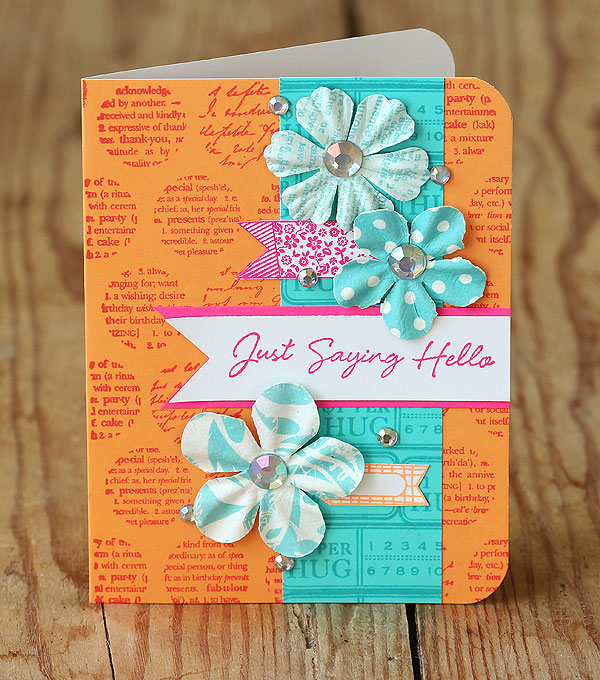 The diamond gems go great with neon because they aren't clear — they've got bits of all kinds of colors in them. Plus they're different BIGGER sizes than usual, and bigger == more bling! Can't go wrong with more bling and neon.
And I think neon pink looks fab stamped on a mandarin notecard, don't you? Throw in some pool and you're ready for summer.
As far as stamp designs go, bold and geometric are at the top of my list for mixing with neon goodness — like this word pops stamp. Want to see another super fun idea with neon inks and the word pops? Check out this card by Cheiron — love it so much!
And I worked in a few pennant stamps from the BasicGrey Clippings collection — totally different than the masculine card I here, isn't it?
Hope this gave you a few ideas for mixing and matching with neon! Have you tried it yet? Any combos you like? I'd love to hear!
Supplies: