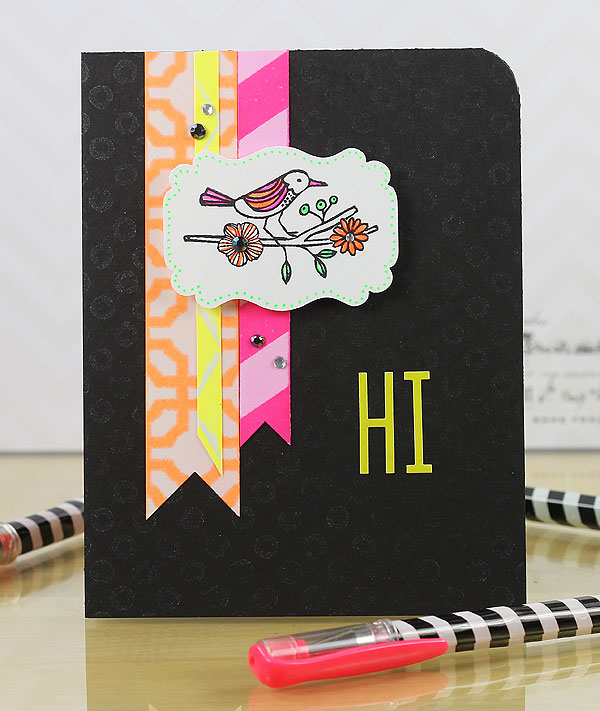 Hi there! I've got lotsa neon goodness to share today, yay! First up, this card that I made while playing around with the Heidi Swapp Day Glow pens — love these pens so much! They are so neon and bright, and they're smooth operators, too — you can even use them for coloring.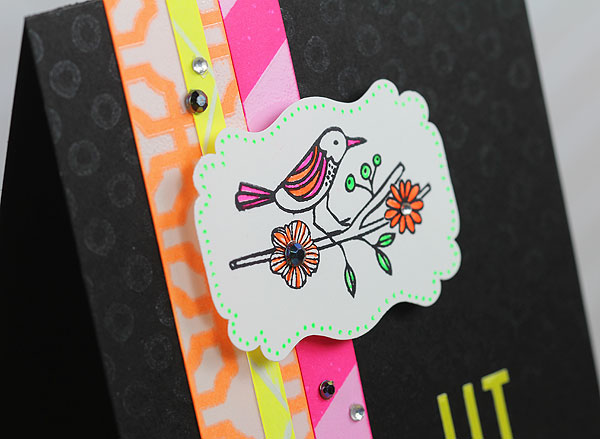 And that's not all the delicious Heidi Swapp products on this card. See the neon strips behind the birdie? Well, those are Color Magic resist papers — I just rubbed them with the Hero neon inks to reveal the patterns — so fun!
I anchored all the colors by using a black notecard that I stamped with the NEW BasicGrey Carbonated background and VersaMark Dazzle frost ink. Love how the ink adds just a little something without distracting from the neon. Like anything could distract from the neon, right?
Heidi Swapp has a whole line of Day Glow neon products, so it only seemed fitting that Hero Arts would do a swap with them and the new neon inks — a Swapp swap, if you will :-D
So, here's a little peek at my swap card: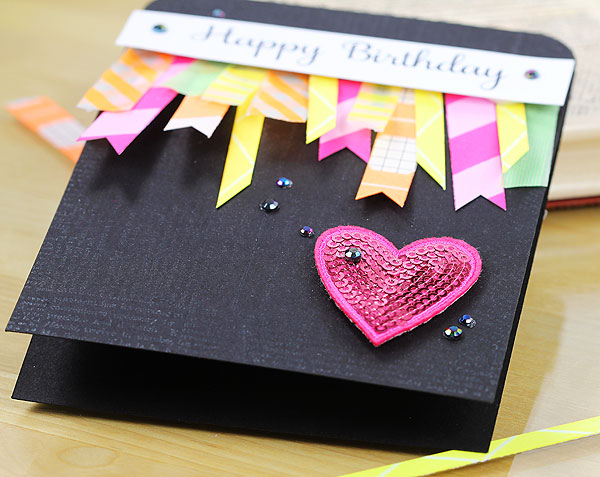 And that's not all — there's a giveaway there for the 3 new Hero Arts neon inks too! Woo! So click on over HERE to check out my card and enter the giveaway! Then after you've entered, follow the links to see the amazing creations that Heidi's team came up with HERE. Love.
Supplies: