15 years ago today I married my soulmate and best friend, Jason. Just can't believe how fast time has flown by! I guess it's really true what they say — time flies when you're having fun!
AND, I had extra fun making him an anniversary card — here's a little peek: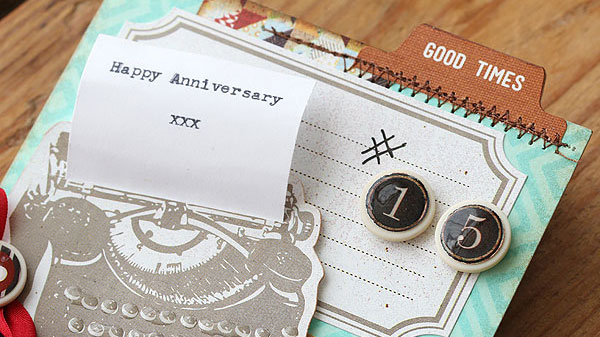 I gave it to J while we were staying at a little cabin near Riding Mountain national park in Manitoba, Canada. He really loved it!
To see the whole card, click on over to the BasicGrey blog where you'll find a little tutorial on how to make your own typewriter keys.
Supplies:
See ya there,