Guess what! I'm honored to be the October guest designer for the Lawnscaping Challenge blog, woo!!! I heart Lawn Fawn stamps so much — and Kelly and Mike too! So when Laurel asked me if I'd like to be a guest designer I jumped at the chance to get fawny :)
The first challenge that I'm doing is for texture, and I must say that as soon as I heard the challenge the ideas started clicking…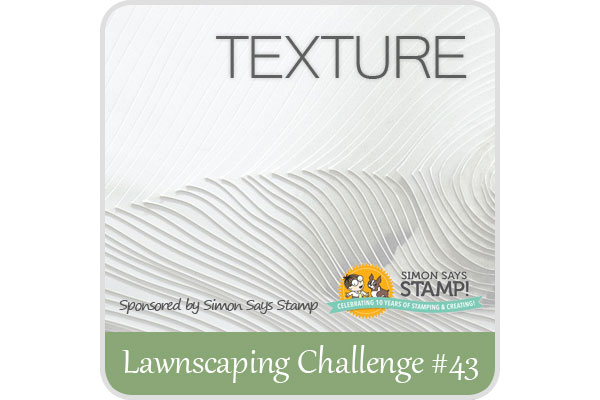 Then a dear friend had back surgery (yikes!) and I decided to make him a card using the turtle with the ice pack from the on the mend set — I thought it would be perfect. :)
Here's what I came up with!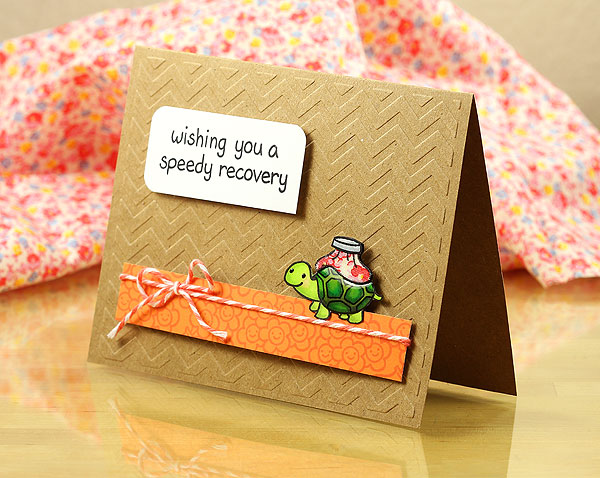 There's a whole lotta texture going on here, but I wanted to keep it on the simple side so it wouldn't be too overwhelming, know what I mean? Here are the deets:
Glossy accents on the turtle's shell, which contrasts with
Fabric on the ice pack (more on that below!) and
Black enamel accents on the eyes
A chevron embossed background on kraft cardstock — it has such a great texture all on it's own, don't you think?
Here's a closeup so you can see all the textured goodness!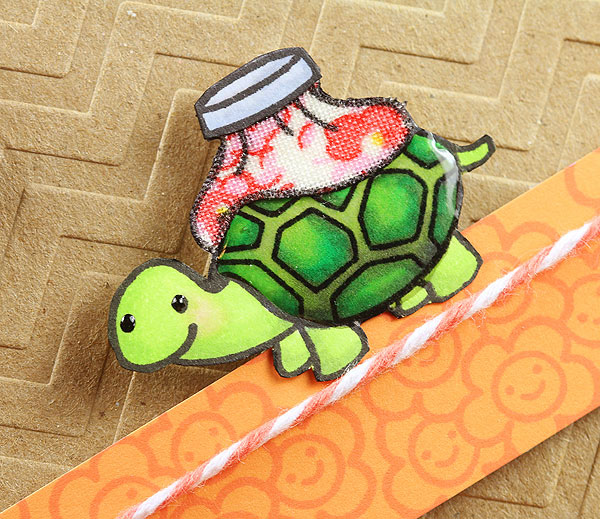 Here's a few tips and tricks:
I stamped the turtle on fabric using archival black ink, just like I would on paper except I held it there for a good 10-12 seconds so that the ink would have time to transfer to the fabric.
Then, I adhered the fabric to white cardstock with glossy accents and let it dry before cutting it out. This helped keep the fabric from fraying and made it easier to cut out, too! Woo! I also stamped the turtle again to make the lid for the ice pack — wanted it to be a third texture.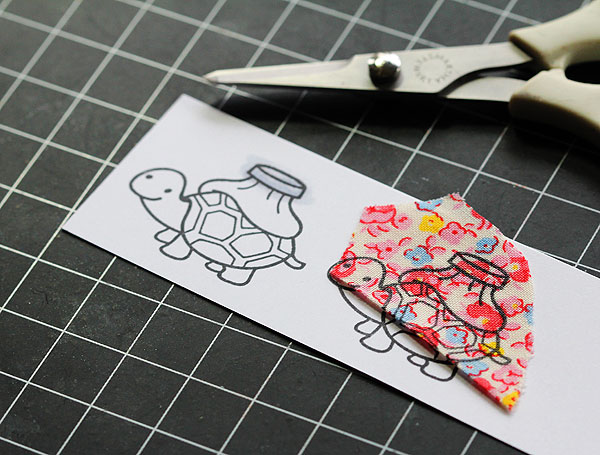 One last little trick: I wanted to add some enamel accents to the eyes, but I was afraid to squirt it on there directly from the bottle for fear I'd mess it up! So I squirted some out on to a scrap of cardstock and used a stylus to apply it instead — worked like a charm.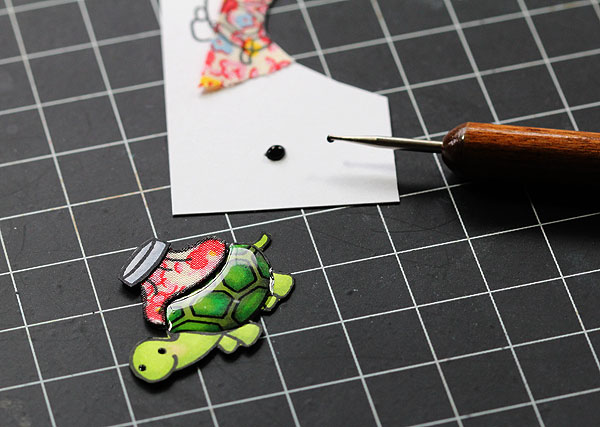 I've since purchased this black glaze pen and it works even better, ha!
Okay and one last little trick — I decided to round three of the four corners on the sentiment piece to make it look like a message bubble!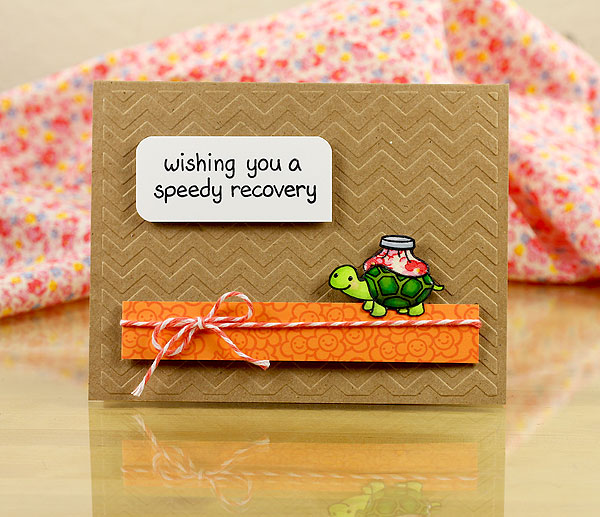 Thanks so much for joining me today, and thanks so much to Laurel and the whole crew at Lawnscaping Challenge for having me! Hugs!
Hope you have a great week, and hope I've inspired you to join in the texture challenge! Click on over to the Lawnscaping Challenge blog for all the details — you could win a $25 gift certificate from the awesome Simon Says Stamp, woo! xo
Supplies: