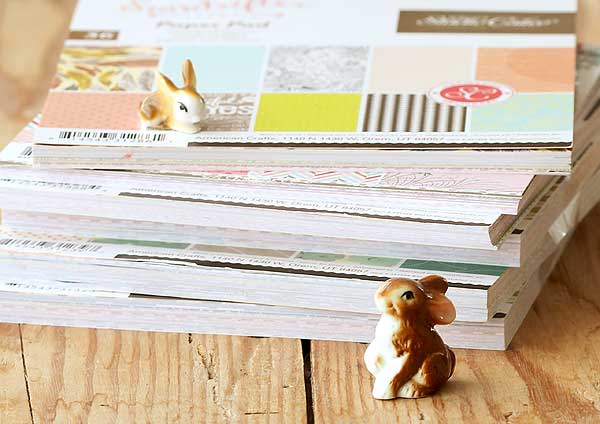 When you get a new pad of paper are you like a bunny in a carrot patch? Me too! But then I squirrel it away. Ahem.
Well, it's time to let that paper come out and play, with Online Card Classes' newest class: Pattern Play!

Love pretty patterned paper? Grab your favorites and join Kristina Werner, Jennifer McGuire and friends (including me!) for Online Card Classes' newest class – Pattern Play. Make the most of your patterned paper stash while learning tips and tricks and discovering both clean-and-simple and advanced techniques. Pattern Play includes many card ideas – all with videos – and a variety of card styles. Add step-by-step pdfs, a forum, giveaways, shopping discounts, additional inspiration and a gallery, and you'll be ready to use your pretty papers in fun new ways. Class runs March 18-25 but you will have lifetime access to the content. Sign up now for only $16!
So thrilled to be a part of this class. Want to win a spot? Just leave a comment on this post with something that you love about spring by FRIDAY!
If you've already registered you'll receive a refund — or better yet, pass along your spot to a friend! Hope to see you there. :)
Updated at 9:45 on Saturday, March 16: the lucky random winner is #85, Margie Visnick! Margie, I emailed you. Happy spring and hope to see everyone in class!