Hey all! I can't believe today is the last day of April, can you? Where did the month go? And that means that my time as a monthly guest artist for Mama Elephant is done. I had such an absolute blast!
Here are my last two cards: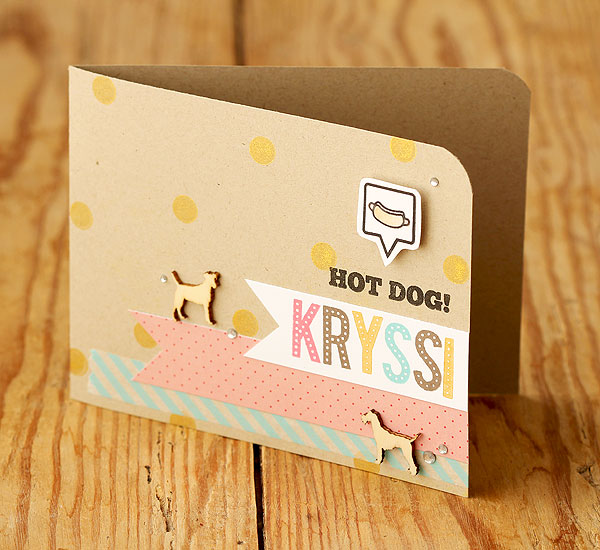 First up, a card with the hot dog + message from the Central Park set. I think these Studio Calico wood veneer dogs go great with it! WAH!
And next, a sunny, happy card: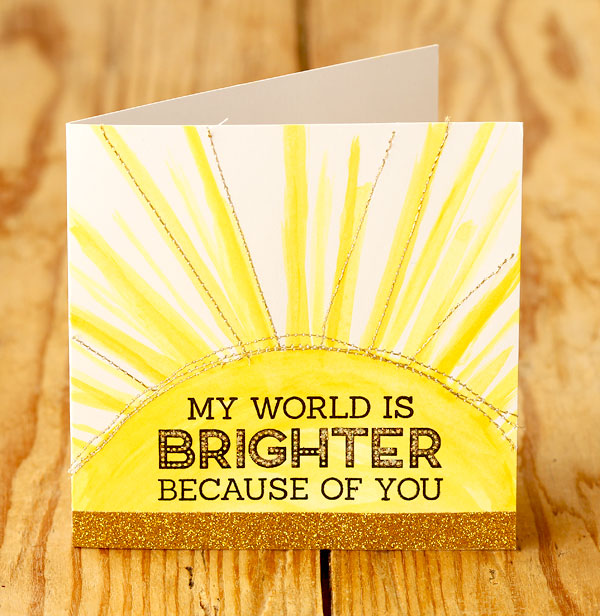 Just couldn't resist adding some gold glitter tape to it. :)
Find out all about both cards right over HERE.
Thanks so much again to Kryssi for having me and for making such awesome stamps, too! You really do brighten my day. xx
Supplies: