What's that you ask? I'm talking about the new Atlantic collection from Studio Calico and the new Stamp Your Story collection from Hero Arts. Oh yeah. I could make cards with them all day — and I've got two to share with ya today. (Don't be surprised if you see more in the future. Ha!)
First up, a little number I'm giving to J. In case ya can't read it, the message says "sail away with me" :)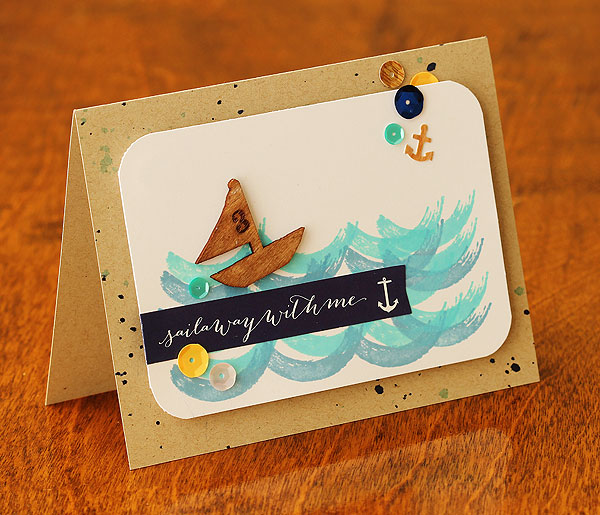 Isn't the little wooden boat just adorable? :)
I made the waves using the half circle stamp from the Hero Arts Brush Strokes set and tide pool and deep end pool inks. Appropriate names, no? And this set is so versatile — the sky's the limit as to what you can use it for. Love that.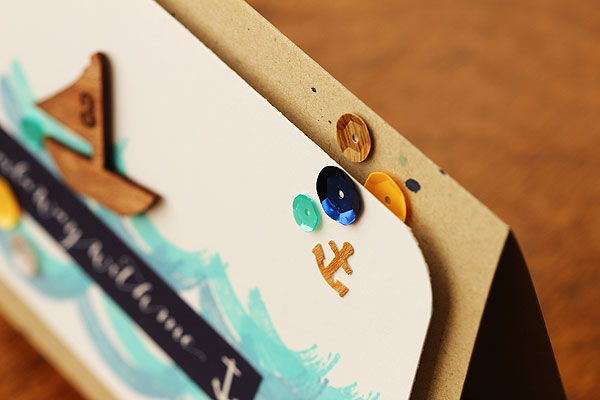 And another thing I'm really into lately? Sequins. And wood paper. Yep, I said wood paper. Yum.
Studio Calico released a cute little ole anchor punch as part of the collection, and as I was admiring the woodgrain case it hit me — why not try to punch it out of the wood paper? And guess what? Worked great. Isn't it a happy feeling when things come together like that?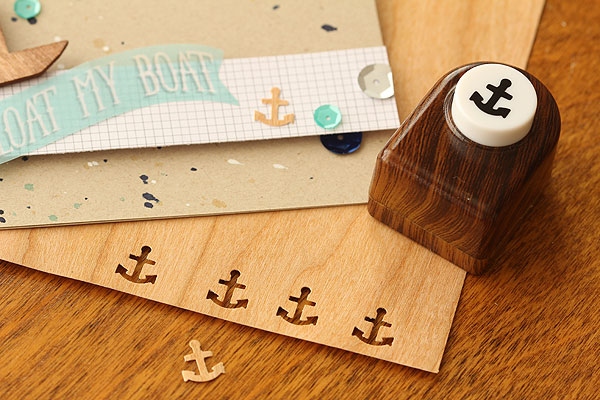 Now for my second card! It uses some of the same elements as the first, but adds in a vellum message and a happy sun!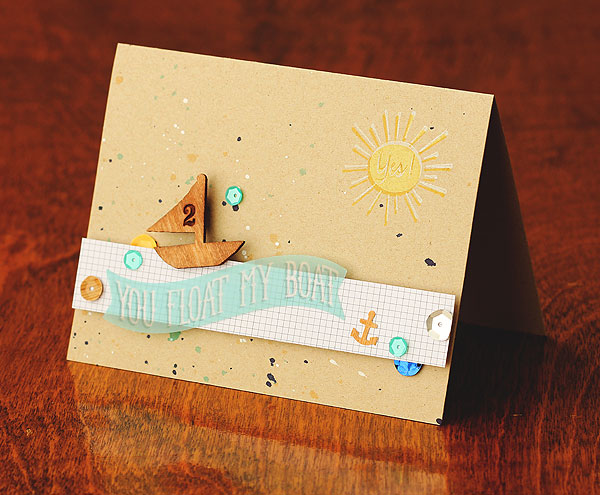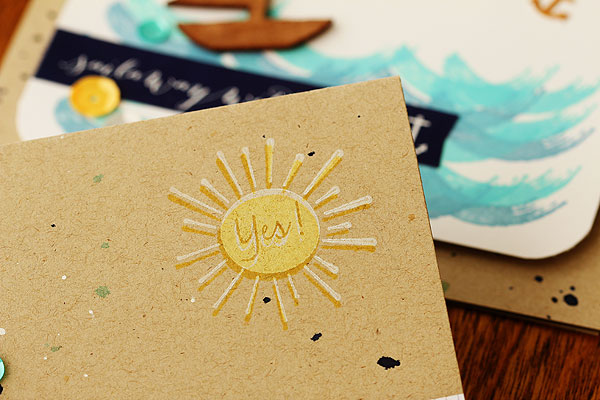 The sun stamp is appropriately called Yes! And I've been looking for an excuse to use it! To get this look, first I stamped it with white pigment ink and then I stamped it again using butter bar. Too cool.
And one last thing before I go — I used the new Mister Huey's navy , seafoam, and shell that are in the Atlantic collection to make the splatters in the background + a little bit of trusty old white. I love how they look on kraft! Especially the shell. And the navy and seafoam really make me a happy camper — wait no —  make that sailor :)
So what floats your boat lately? I'd love to hear!
Supplies: