Hi! How is your week going so far? Mine has been flying by. But I'm happy it's Thursday, because that means it's time for CASE Challenge #145! This week's challenge is based on THIS card that I did a while back, talking about how to get more from stamps and papers that match: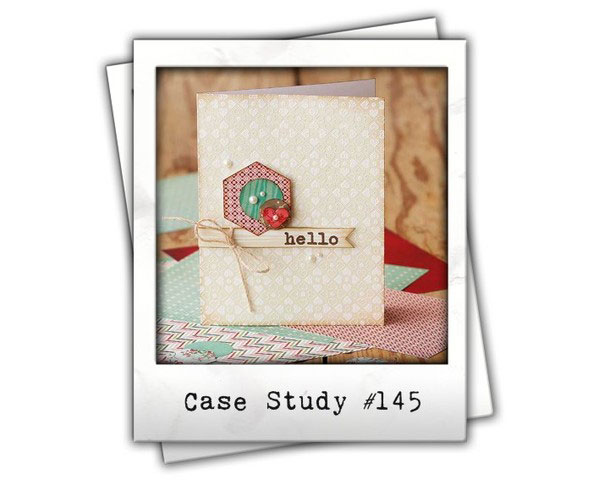 Here's what I came up with for the challenge! This time around I decided to keep the white embossing and the general layout. But that's where the similarities end. Instead of using a cream card base, here I decided to use white and then mist it with gold Mister Huey's. It's going to be a wedding card for a friend :)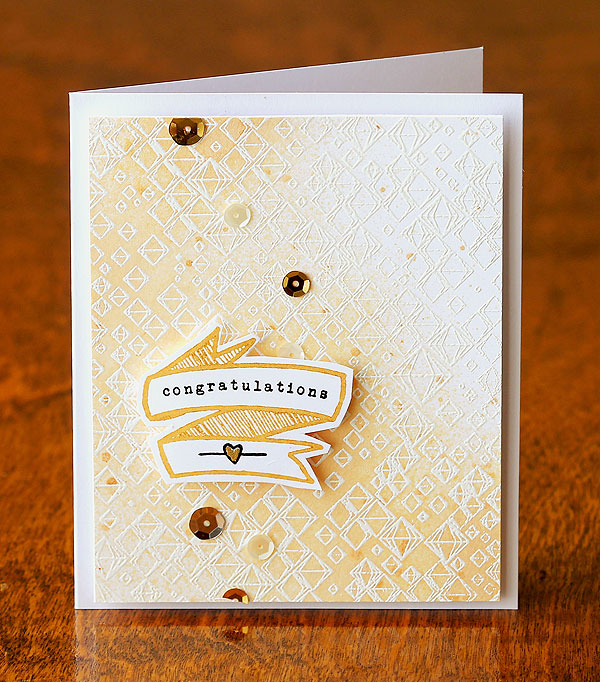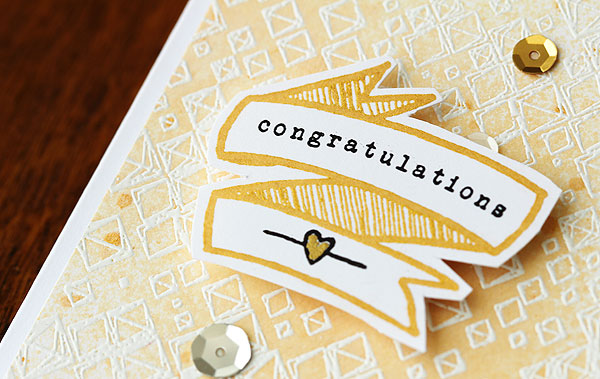 I just love how this turned out! And I wish you could see it in real life, as the gold really shimmers and sparkles. Love the banner stamped in Delicata gold ink, too. (If you've never used it, this is my favorite gold. It's really pretty.) Just so you know, I mounted the "congratulations" on a slight curve on my block — I didn't want it to be perfectly straight since the banner is hand drawn. So happy to finally get to use the Studio Calico Diamond Background — I have more plans for this one too.
Now, click on over to the CASE Challenge blog and see what the Design Team has come up with for the challenge. Hope that you have a chance to play along with us!
Supplies: